Time to Say Goodbye -- 2020 LUSM Graduation Ceremony
Author:Huo Da
Translator:Yan Xuefei
Source:Student Affairs Office
Reviewer:Wang Xuejun
View:
Updated:2020.06.24
Font Size:T T T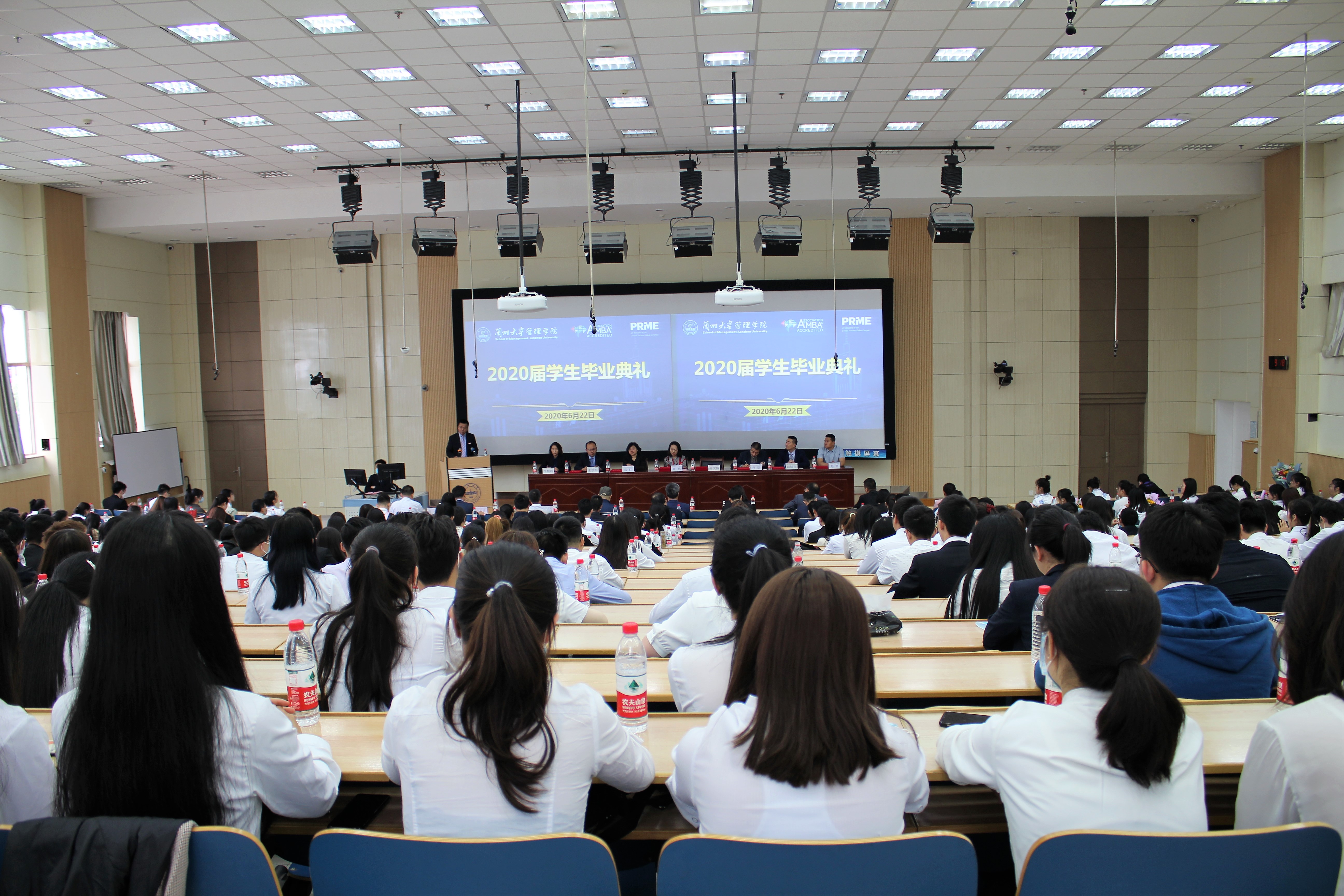 On the morning of June 22, the graduation ceremony for Class of 2020 was held in C301 of Tian Shan Tang in Yuzhong Campus. Together with the Class of 2020, over 300 participants witnessed this significant moment, including Han Wei, the Director of LZU Center for Faculty Teaching Development; Chang Hong, Deputy Director of LZU Student Affairs Department; Zhao Yun, Deputy Secretary of LZU Youth League Committee; LUSM leadership team, alumni representatives, faculties representatives, and related administration staff. LUSM Deputy Party Secretary Li Yanxia presided over the ceremony.
Dean He Wensheng addressed the ceremony by extending the congratulations to the graduates, as well as the appreciation for faculties, alumni, and university administration offices who have paid close attention to the School's development for a long time. According to him, the strength and the dedication to learning and to service shown by the Class of 2020, has been fully demonstrated in the face of this terrible disruption brought by COVID-19. The very same group, has kept portraying the figures of fighters and dream-seekers, ever since they set feet on the campus for the first time. He concluded his speech by placing the hope for Class of 2020 as the life-long learners and seekers to a career of meaning and purpose; and urging them hold onto a spirit of resiliency and patriotism throughout the whole life, while embedded the LUSM spirit deeply in their hearts.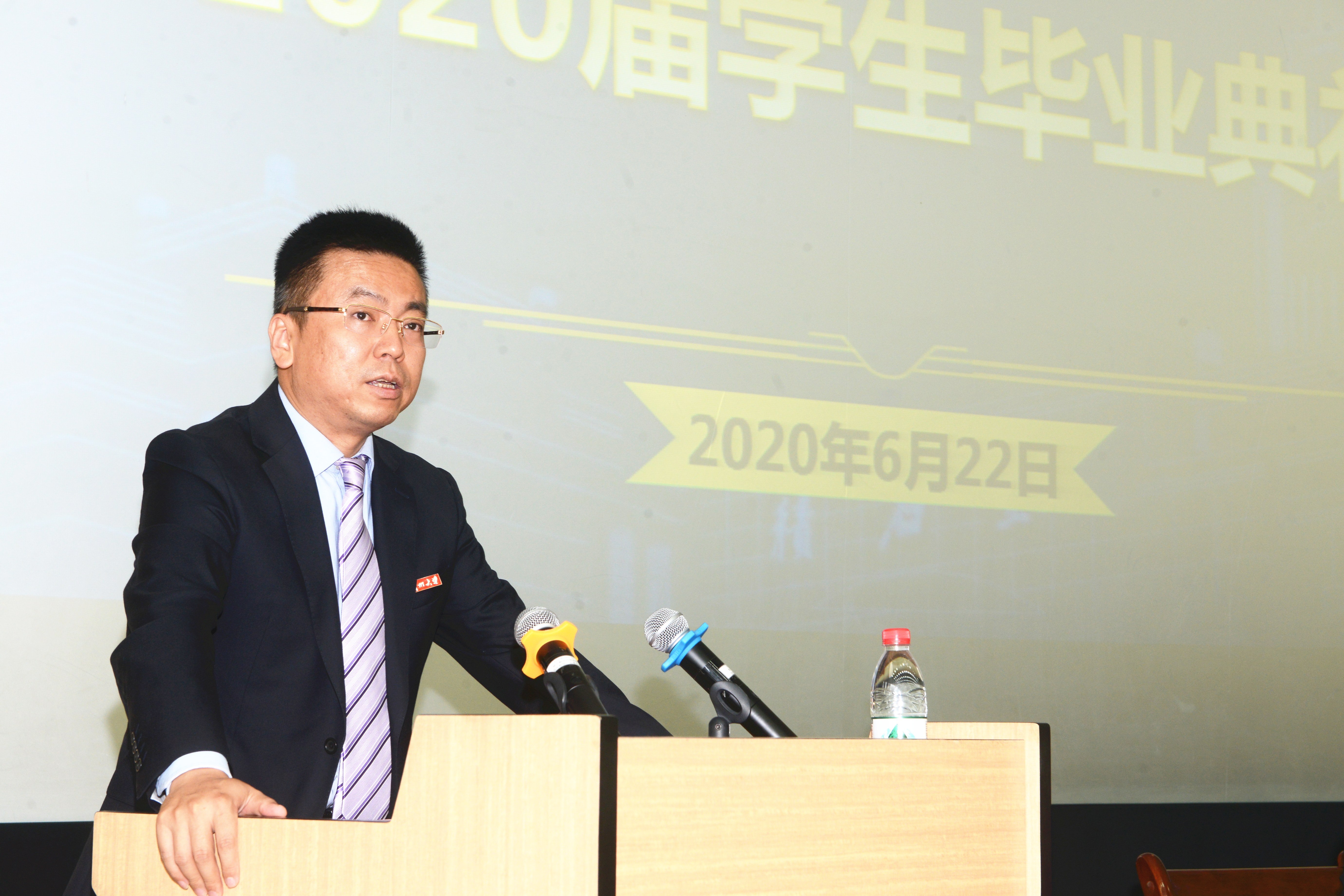 Zhang Ruoyong, as the faculty representative, encouraged the graduates to always "lean in" in their career, and use the knowledge about themselves and the world as inspiration when forging ahead. Yang Yuekun and Zou Deqian, as the representatives for Class of 2020, shared their memories when studied at LZU, and the resolution to dedicate for the society. Ma Jian, the alumni representative and now serving as the GM Assistant of Retail Banking Department of China Merchants Bank, Lanzhou Branch, extended the congratulations to the Class of 2020, and hoped them to realize themselves while keeping the university and school motto in minds.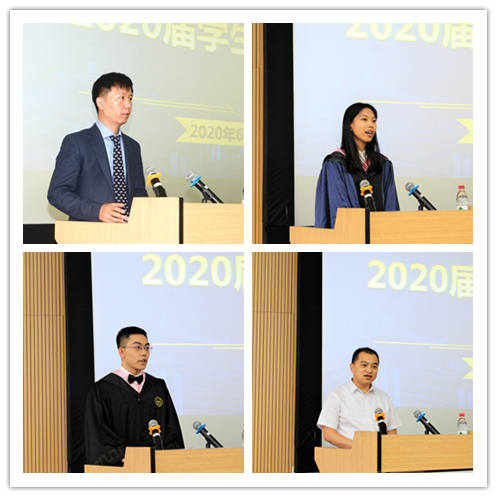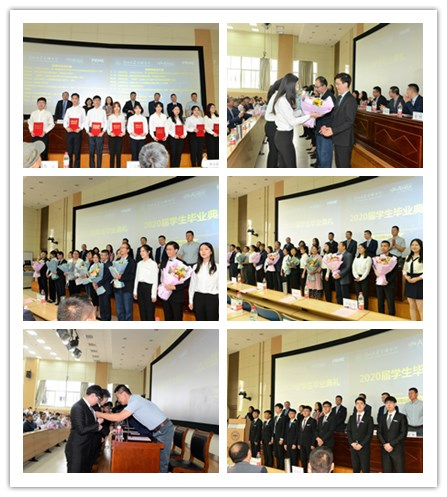 At the end of the ceremony, Outstanding Graduate winners were awarded with certificates and badges, and faculties representatives were present bouquets as a token of honor and appreciation.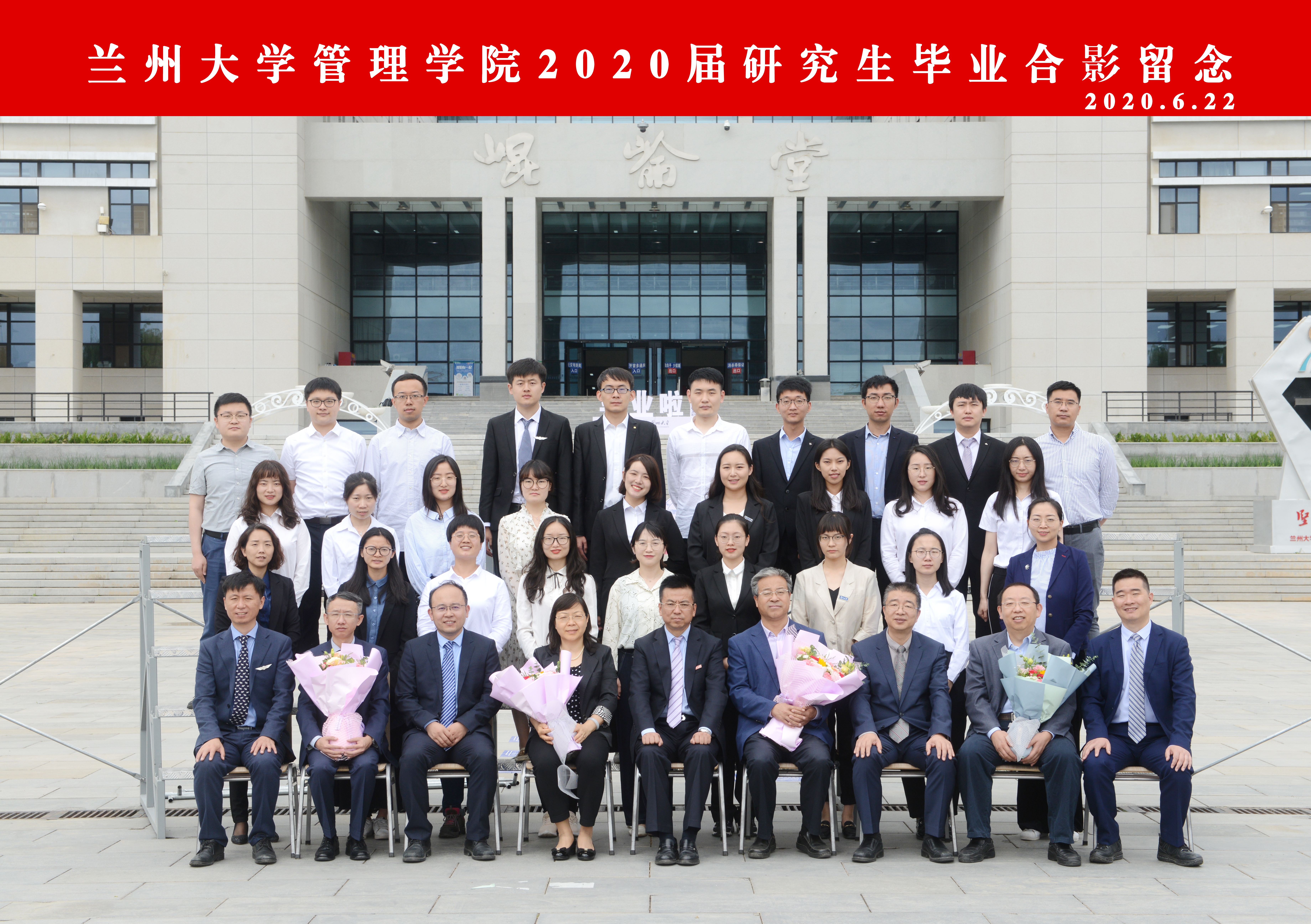 Graduation, is not a finish line, but a new start on the road to success. Wish Class of 2020 a better future!