The 8th Chinese Management Scholars Workshop Was Successfully Held Online By LUSM
Author:Niu Wanjie
Translator:Ma Peipei
Source:Administration Office
Reviewer:
View:
Updated:2020.07.07
Font Size:T T T
On 4-5 July, the 8th Chinese Management Scholars Workshop, CMSW, organized by LUMS was transitioned to virtual event in response to COVID-19. Over 300 management scholars and students from universities and research institutes have participated the live webinar and the event has attracted more than 6000 views. He Wensheng, dean of LUSM addressed the workshop and Wu Jianzu, associated dean of the School chaired the meeting.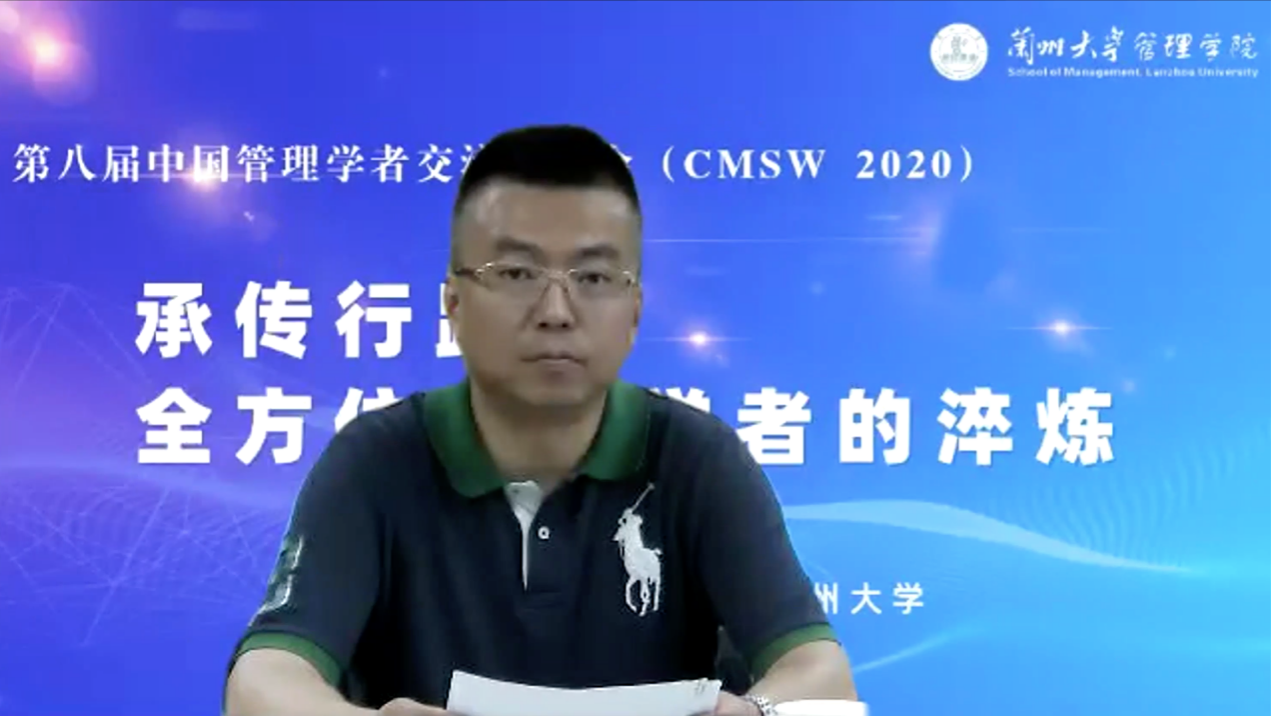 On the morning of 4 July, Professor Zhang Kai from Renming Business School delivered a keynote speech titled Human Management-Bottom Logic and Practice Prospect which illustrated the development process of goal dynamics theory starting with confusions and reflections of management practice and research, leading to the discussion on the bottom logic of human management and pointing out the orientation of human management.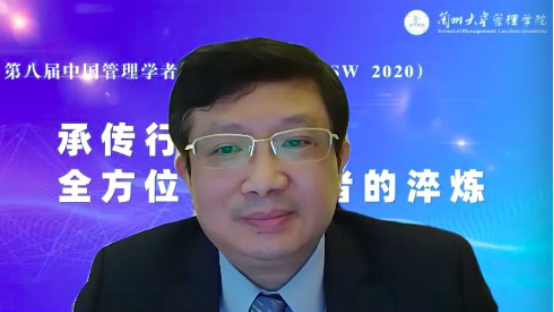 Chen Ming-Jer, Professor at University of Virginia Darden School of Business gave a speech on Inheriting and Practice, the Forging of a Management Scholarship with Expansive View. Professor Chen shared his views on "Dao" and "Skill" of management research and introduced the forging process of an expansive view management scholar from six parts: mind cultivation, relationship with Tsinghua understanding of times, academic devotion, ambicultural ambition and discipline perspective and stressed that the ideas of "Power One" and "Ambicultural" have run through the whole process. He pointed out that Chinese management scholars should integrate research and practice to promote the development of the discipline in China. At last, Professor Chen presented several expectations. He hopes that the workshop could become a platform for expansive view of management scholarship with research-teaching "oneness" and scholarship-practice "ambicultural", a bridge between Chinese and western management academic society and scholars, home for Chinese management scholars and guiding light of management academic atmosphere.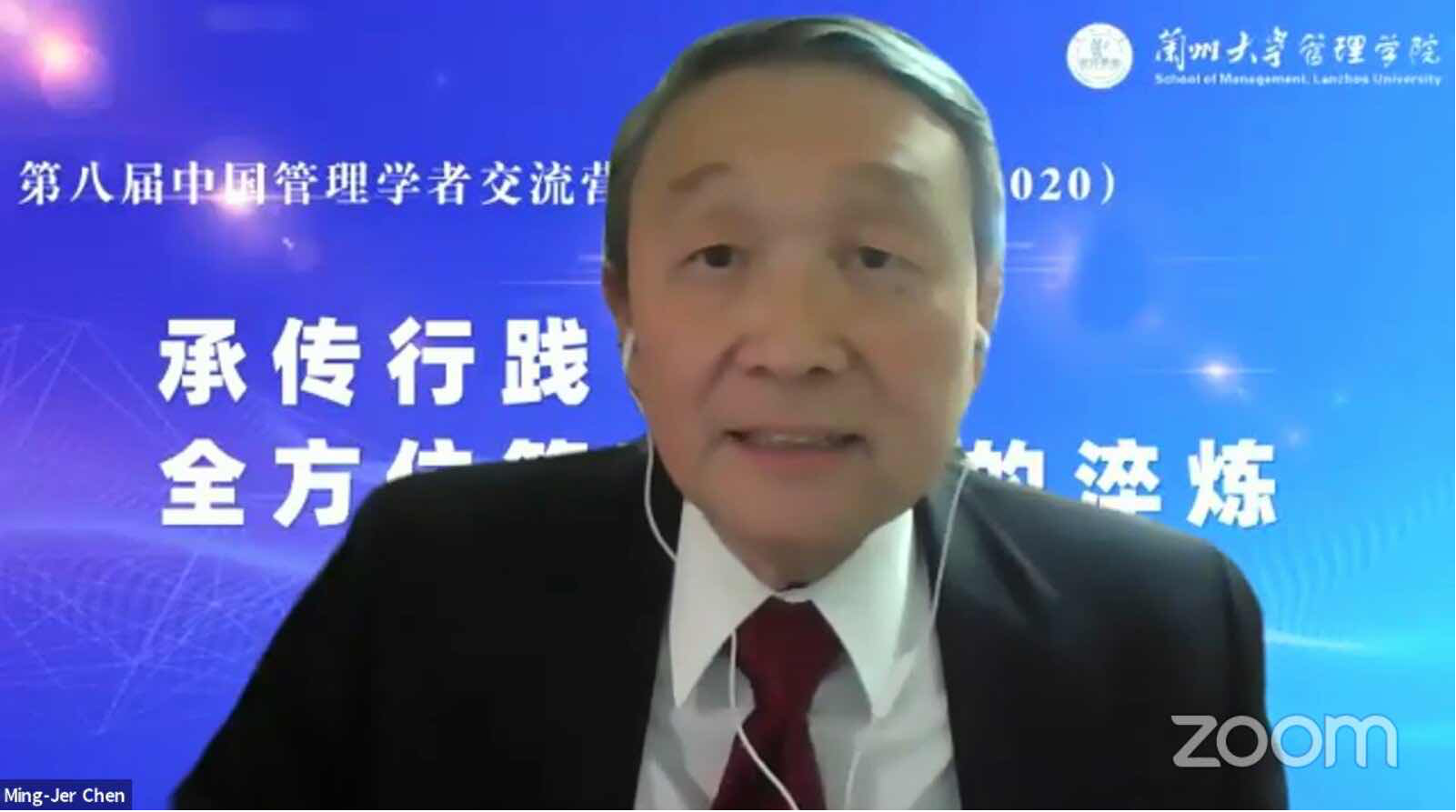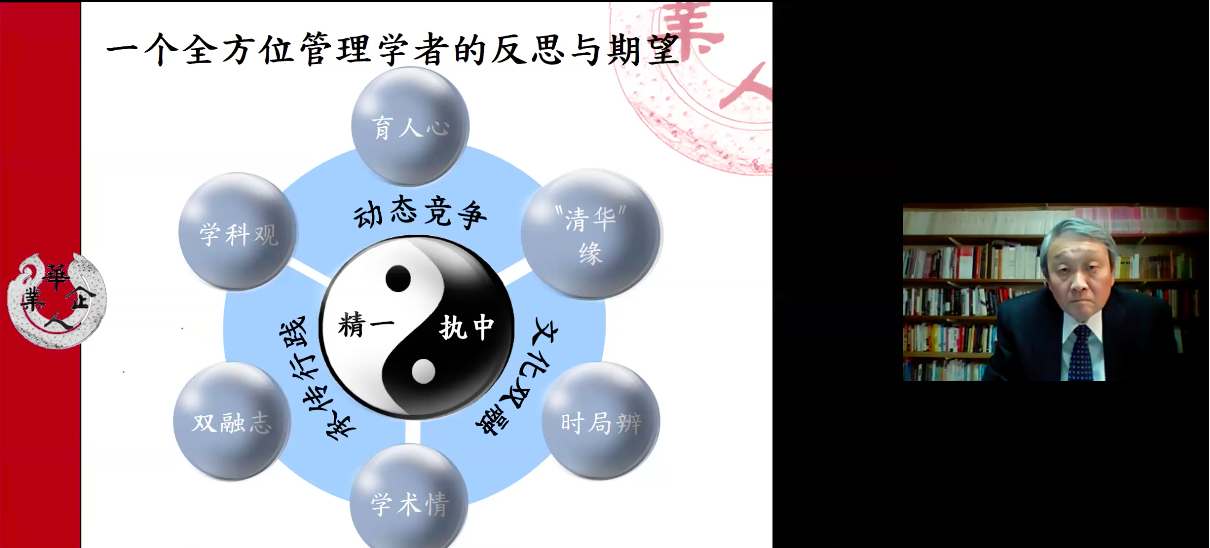 Focused on the theme of "Chinese Companies' Coping Strategies in the Context of Global Uncertainty, Professor Hou Shengzong from Feng Chia University, Professor Zeng Xianju from Shenzhen University and Professor Liu Linqing from Wuhan University gave their talks respectively. In his speech, "Academic Influence, Teaching-Research-Service Oneness", Prof. Hou shared his experience on how to integrate teaching, research and service with an example of getting medical treatment for the elderly in Lishan, Taichung; Prof. Zeng indicated in his speech "Strategic Patience in Changing Times: Exploration and Prospect that strategic patience might be a possibility for enterprises and they should set up lifetime ambition, be observant and work hard. His "Pumpkin" theory has aroused heated discussion.Titled Study on Asymmetric Trade Interdependence behind the US-China Competitive Dynamics, Prof. Liu reviewed the history of trade friction between China and the US and explained the reason of the dispute, its persistence and the transformation of this interdependence relationship, which gave participants a deeper understanding of the trade war.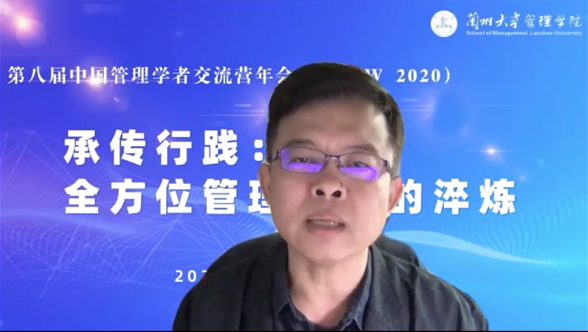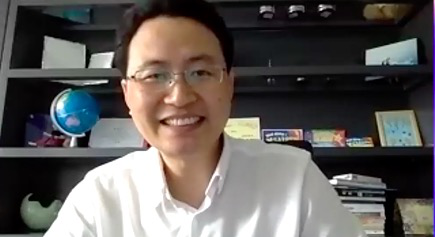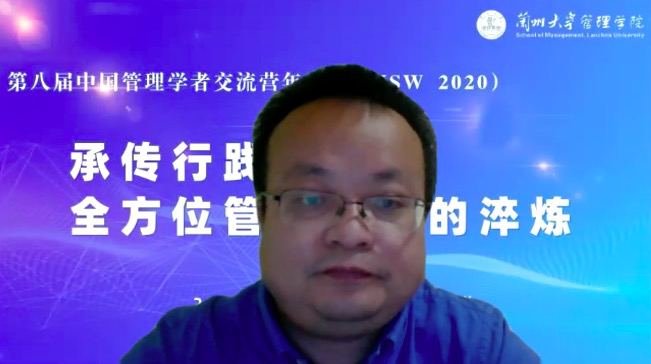 In the evening, Prof. Chen and Director Liu Gang from China Architecture Design & Research Group speaked around the theme of Chinese Wisdom and Management. Director Liu showed "Power One", "Ambicultural" of Chinese wisdom with Lincoln Electric as an example.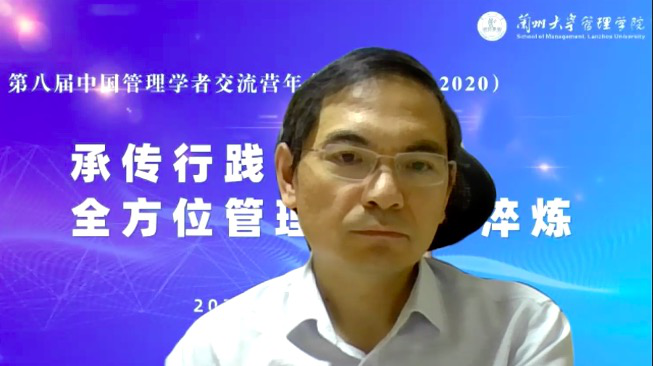 On the morning of 5 July, Professor Chen Ming-Jer interviewed Zhang Peng, the CEO of Neutron Star Finance. The topics touched include career and ambition, the characteristics of Chinese new entrepreneurs, entrepreneurial experience, China-Us relationship and cultural difference, competition in and after the pandemic between the two sides.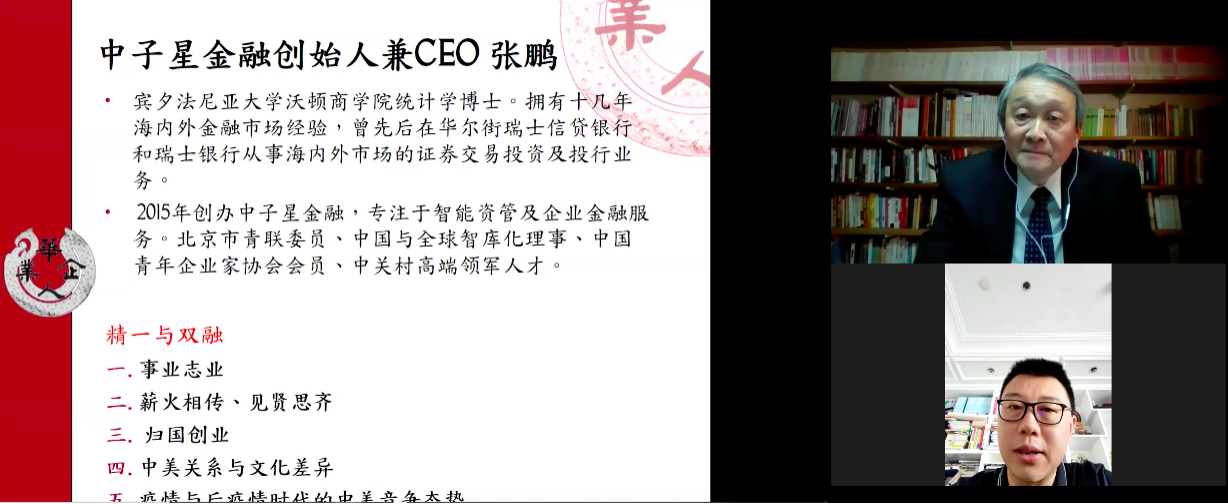 Professor Cao Yangfeng, director of Institute of Global Entrepreneurship & Innovation contacted Xu Shaochun chairman of board of Kingdee International Software Group, Bo Lianming, CEO of Appotronics Corporation Ltd. and Xu Jieping, CEO of Plug and Play China and had discussions on How Can Enterprises Enhance Organizational Resilience and Get Out of Crisis. Prof. Cao proposed five aspects of enterprises resilience: strategy resilience, capital resilience, relation resilience, culture resilience and leadership resilience. Director Xu introduced Kingdee's transformation in operation, product & service, business model, management & culture. For Mr. Bo, the process of growing up is the most beautiful part in the life of an enterprise. He compared Appotronics business model as banyan which leaded to vigorous discussion. With the title: 2020 Innovation Outlook: Technology Innovation and Global Collaboration, Mr. Xu talked about how can enterprises deal with crises from entrepreneurs' perspective and put forward that the focal areas and fields in the future would be agri-food science and technology, supply chain and logistics, digital and industrial internet and healthcare.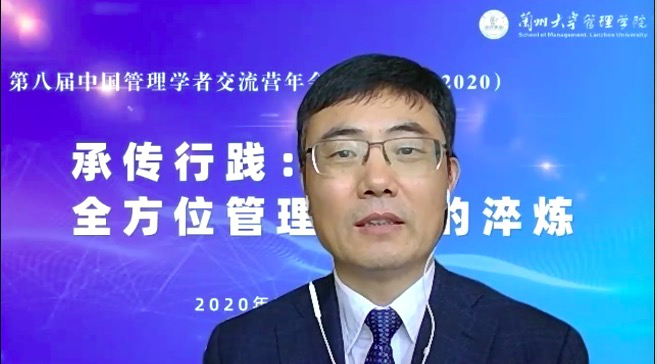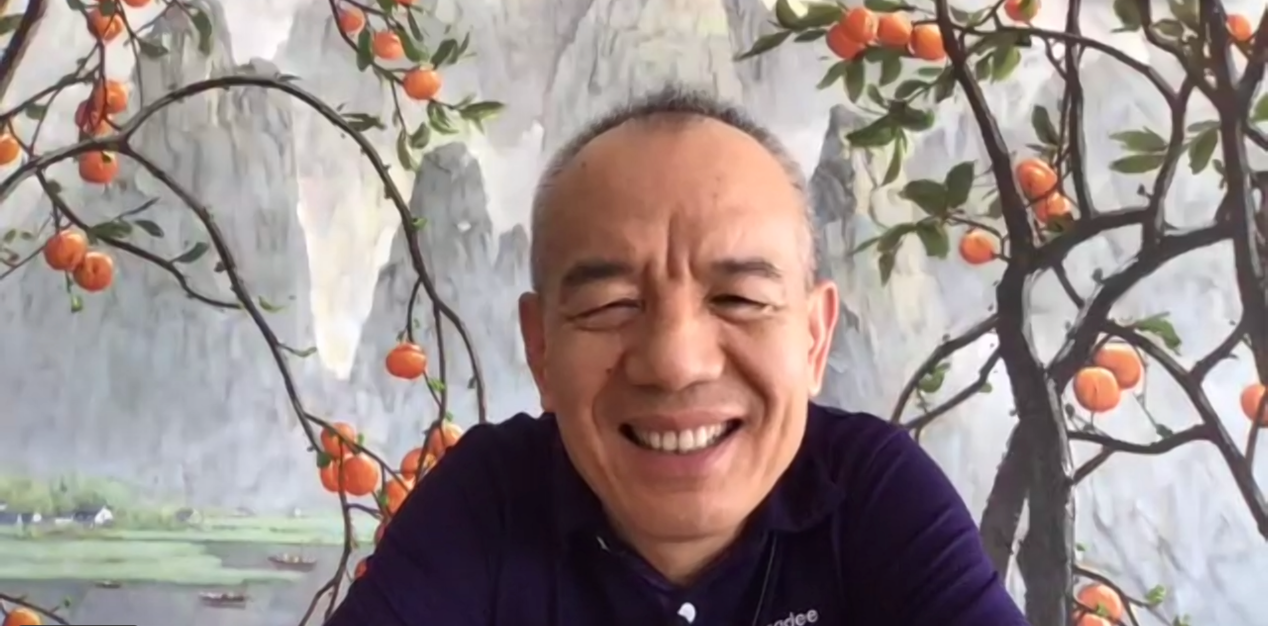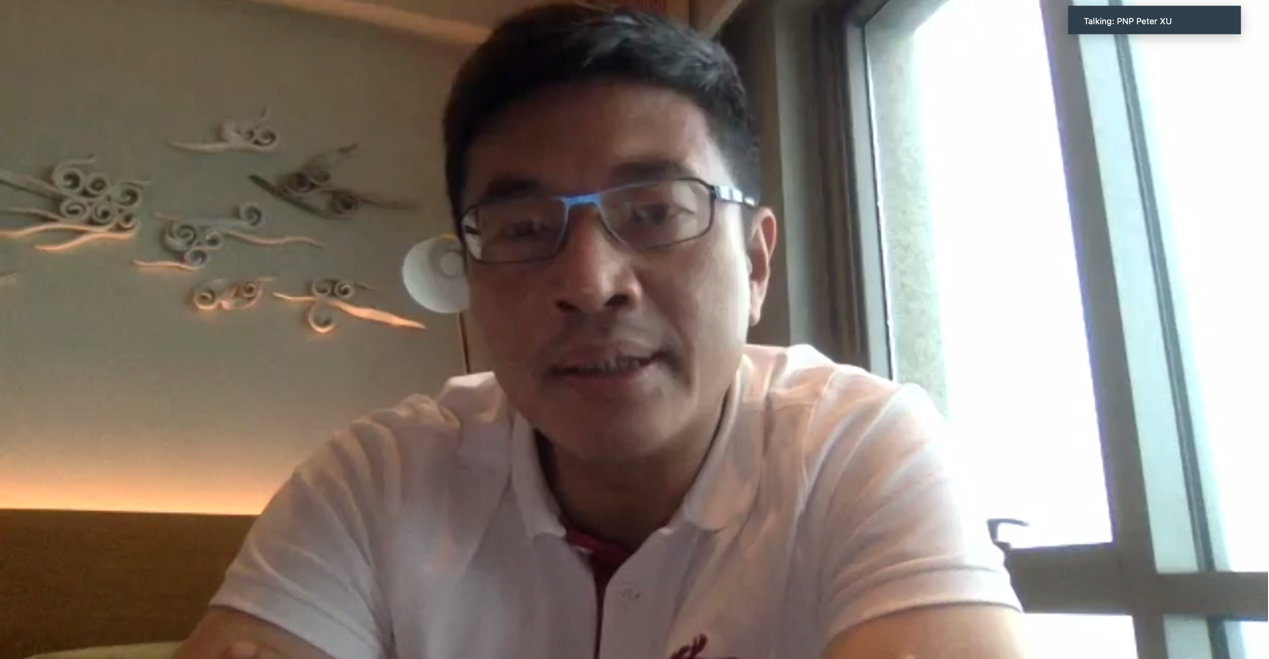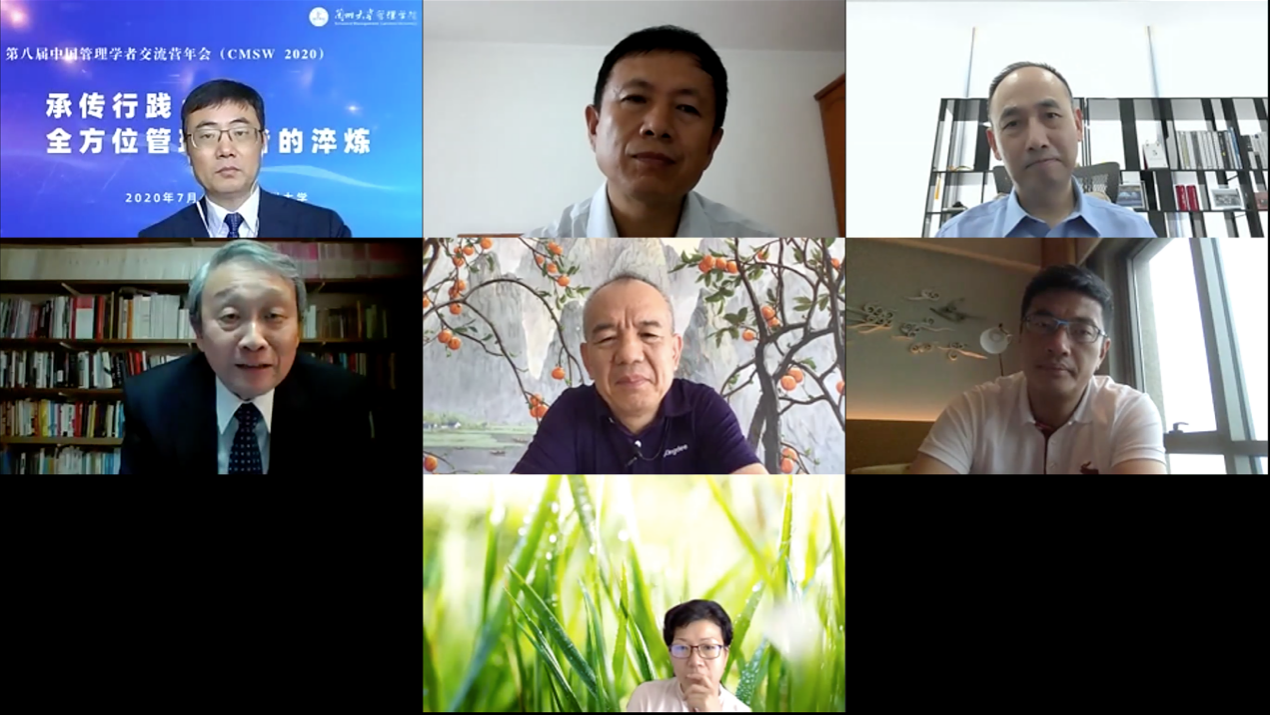 Near the end of the workshop, Cheng Yin, associate professor at Chongqing University introduced Newman-CMSW Scholarship; Prof. Wu Changqi, dean of School of Management, Shandong University announce the next workshop will be held in Shandong university which was followed by an introduction of future five-year plan of the workshop by Professor Tang Guiyao from SDU management school. At last, Prof. Wu Jianzu made a summary and brought the workshop to a satisfactory close.