LUSM Academic Week
Author:Xu Jing, Han Tishan
Translator:Ma Peipei
Source:Undergraduate Education Office, Postgraduate Education Office
Reviewer:Wang Xuejun
View:
Updated:2020.09.07
Font Size:T T T
in order to strengthen students' academic quality and promote communications between the student and teacher. LUSM has organized series of academic activities at the beginning of the fall semester. 
Undergraduate
The academic week for undergraduate students has three parts. The first part is frontiers of discipline development. LUSM backbone teachers gave five reports on the history, development and frontiers of majors including accounting, marketing, human resource management, public administration, etc. and communicated with students on how to do research, which has let the students know the latest achievements of the discipline, broadened their academic horizon, strengthened their confidence and deepened their understanding of academic research.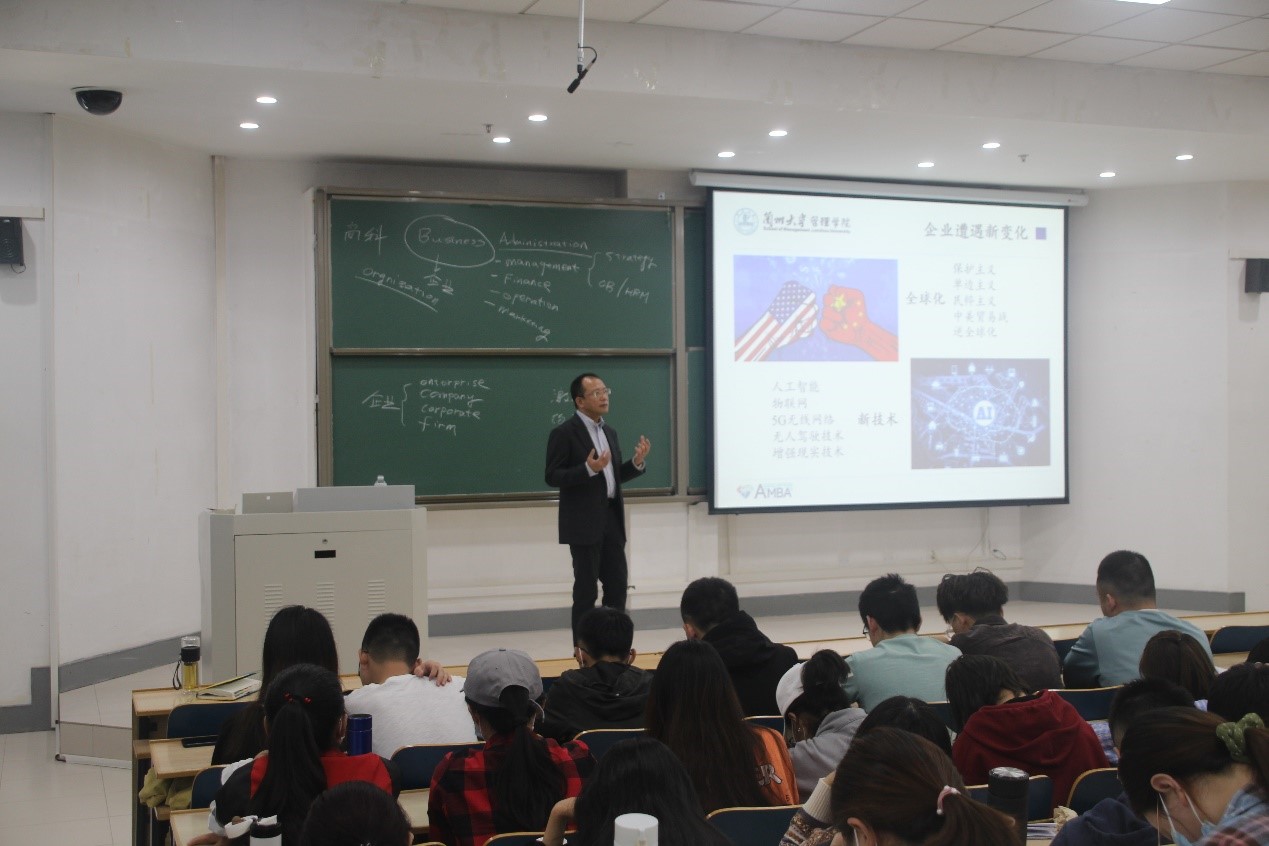 The lecture part consisted of five lectures gave by professors in and from outside school covering the topic of paper writing, human resources management in heath sectors, China-US relations, data analysis which attracted 1700 students.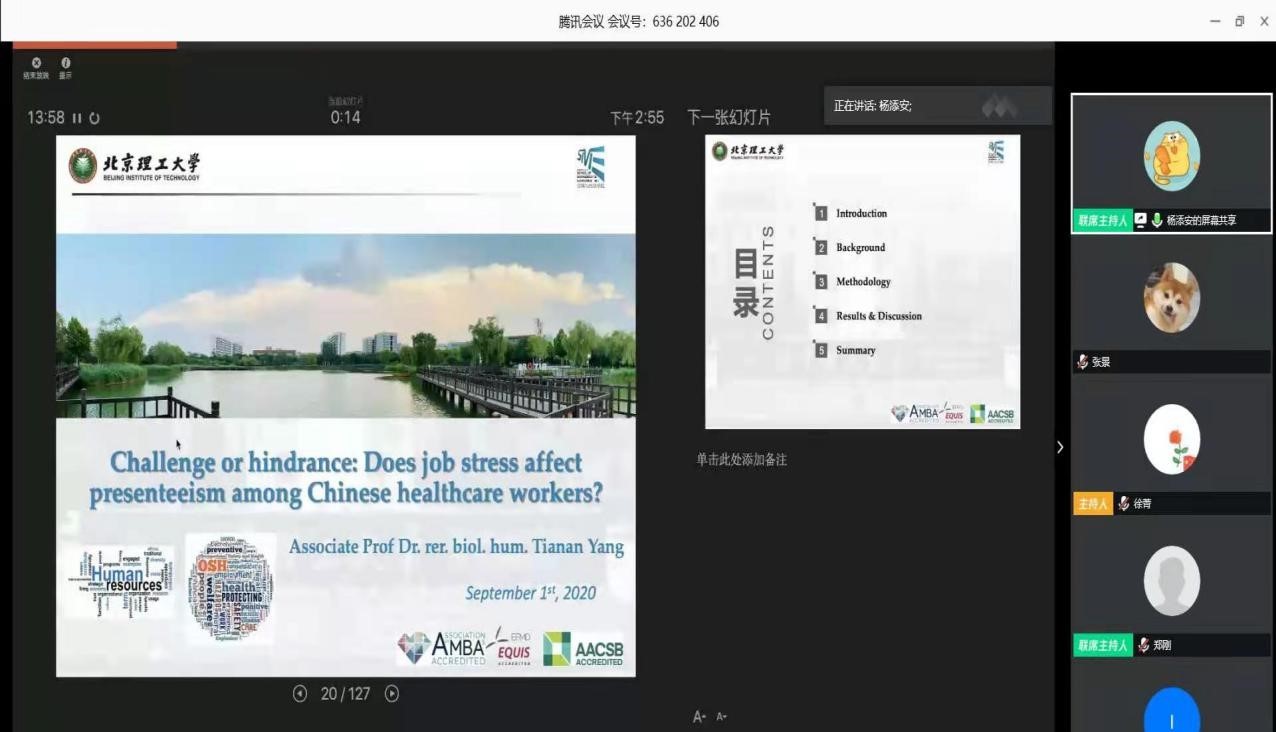 The last part is career guidance. LUSM alumni were invited to share their thoughts, skills and experience and communicate with students on career planning, professional quality and ability improvement, resume making, interview etc.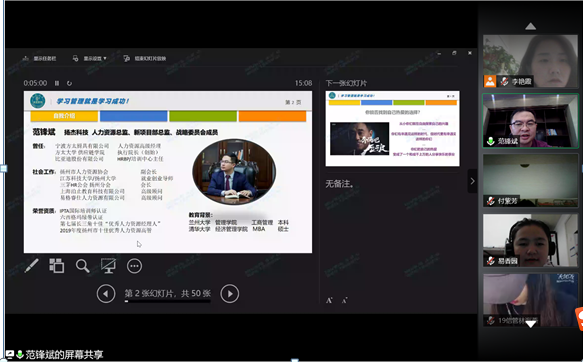 Postgraduate
Academic week for postgraduate students was made up of several lectures on such themes as "introduction to discipline development and prospect of interdisciplinary research", "research team, fields and frontiers of public administration and business administration", "academic and innovation & entrepreneurship training".
On 1st September, Professor Wu Jianzu, associate dean of postgraduate study and research gave an introduction to the development the LUSM including its principle and idea of the school and student development; how it made breakthroughs, developed influential programs and built a management school with characteristics by taking faculty as basis, discipline as center; how it progressed in faculty team, research projects, talent training model and students quality, as well as its commitment to serve the society with academic achievements, professional knowledge and skills. After that, Dean Wu introduced disciplines and programs of the school as well as achievements made. He also provided suggestions for student on topic selecting and paper writing.

On 2nd September, heads of research team and backbone teachers in business administration and public administration introduced their research field to the students including basic situation, team, direction and frontiers. Prof. He Wensheng introduced public administration; Prof. Ding Zhigang, governance in western minority areas; Prof. Wang Xuejun, government performance management; Prof. Zhang Guoxing public policy; Dr. Qu Zongxi, emergency management; Prof. Wu Jianzu, strategic management; Prof. Wei Xuhua, organizational behavior and human resource management; associate professor Zong Shengliang, operations and supply chain management; associate professor Ma Jianfeng, marketing and Dr. Wang Lei, accounting and financial management. The introductions have given students a deeper understanding of their research field and will help them better prepare for the future academic development.
Besides sharing information and knowledge of LUSM, its discipline and research, the school has organized two lectures on innovation & entrepreneurship for postgraduate students. In his speech, Research on Entrepreneurship from Perspective of Network Embedding, associate professor Rui Zhengyun explained the subject, value, framework, process and result of his research, and provided thoughts on how to promote migrant workers to start their own business through dual embeddedness of networks. Through his lecture, Explanation of Deviation in Implementation of Public Policies: Case study and Empirical Study, Dr. Shen Xiaoqiang illustrated researches in deviation in implementation of public policies with cases of land planning policies.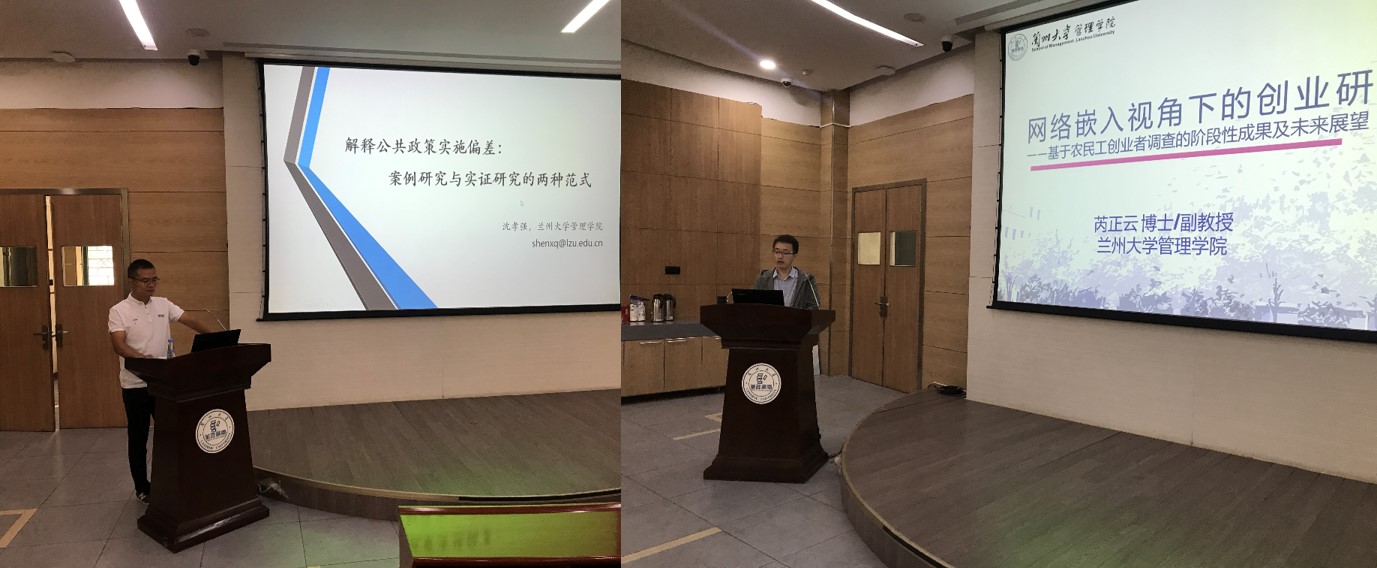 The academic week has built a multi-level and all-dimensional communication platform between students, faculty and alumni. It has broken the limitations of classroom, promoted communications and has helped students to have a clearer planning for their study and career.