LUSM attended the Fifth PRME Roundtable Forum
Author:Wu Rui, Yang Miaoqing
Translator:Yang Miaoqing
Source:International Accreditation Office
Reviewer:Zhao Yanhai
View:
Updated:2020.10.30
Font Size:T T T
On the afternoon of October 28th, the Fifth PRME Roundtable Forum (online) was held at International Business School Suzhou (IBSS), Xi'an Jiaotong-Liverpool University (XJTLU). Delegates of International Accreditation Office of School of Management, Lanzhou University (LUSM) attended the forum by special invitation from XJTLU.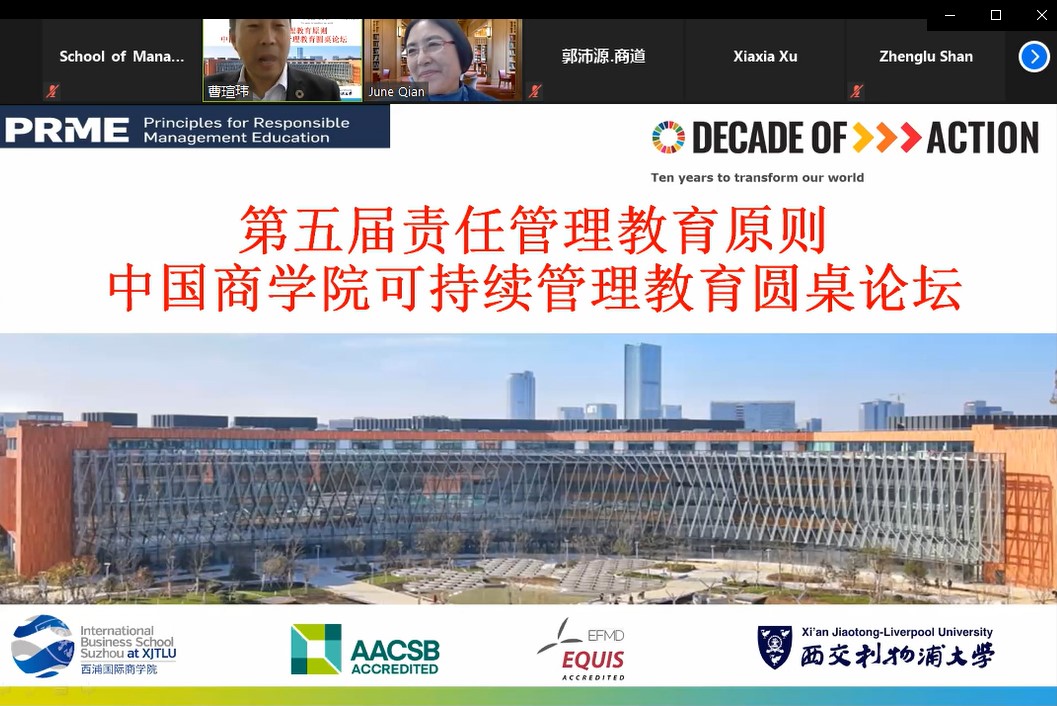 The roundtable forum was organized with the theme "Responsibility and Sustainability in Management Education: the 'Key Decade' of Business Schools in Chinese Universities". Professor Xiaojun Qian, associate dean of Schwarzman College, Tsinghua University and representatives from universities and non-governmental organizations (NGOs) throughout the country attended the forum. Based on business education practice and industry experience, the attendees discussed issues of promoting responsibility and sustainability in management education, and interpreted the current situation, the future development, and the expectation of industry and society for cultivating future management talents in business schools. During the forum, delegates of LUSM introduced the innovative practice of its responsible management education practice, with the highlight of its Demonstration Class for Students' Leadership and Social Responsibility.
In the corporate dialogue session, Mrs. Rebecca Marsh, senior editor of Taylor & Francis Group (an academic publication institution), introduced their teaching and research resources and relevant publication plans, in alignment with Sustainable Development Goals (SDGs) and Principles for Responsible Management Education (PRME) of United Nations. Mr. Jingbo Jiang, a manager of Informa (a certificated Carbon neutral enterprise) introduced the commitment and practice of Informa to sustainable development.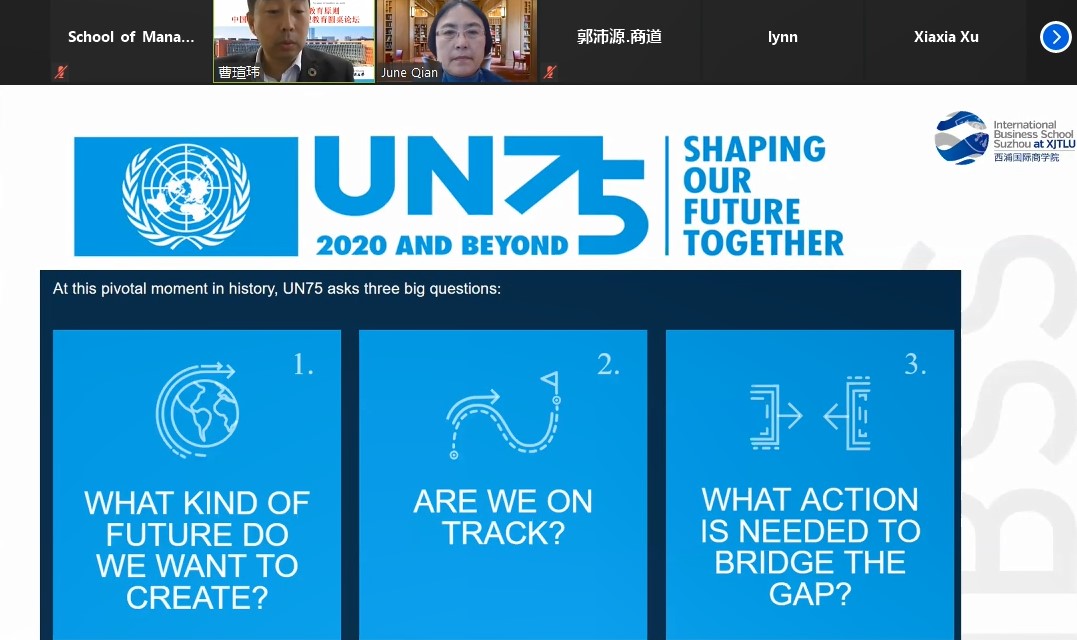 Taking the international accreditation as a strategic path, LUSM has been actively benchmarking advanced institutions at home and abroad, engaging extensively in responsible practice of teaching, research and social services and in implementing the six principles of PRME and 17 SDGs of United Nations. LUSM will continue to accelerate international accreditation and embed the concept of responsible management education into its practice to realize the school's transformation from good to excellent through more diversified activities and more intellectual contributions of greater social impact.
【News Backgroud】

The PRME Roundtable Forum, launched by International Business School Suzhou (IBSS) at Xi'an Jiaotong-Liverpool University (XJTLU) in 2016, has been successfully held for five times to raise awareness of the UN's 17 SDGs.