The First Undergraduate Academic Forum
Author:Huo Da, Yi Yixian, Zhang Jing
Translator:Ma Peipei
Source:Office of Student Affairs
Reviewer:Wang Xuejun
View:
Updated:2020.10.30
Font Size:T T T
To enrich undergraduate students' academic activities and stimulate their academic passion, LUSM organized its first undergraduate academic forum and the excellent paper selection final as well as award ceremony was held on October 29th at Yuzhong campus. LUSM associate dean, Prof. Wu Jianzu, Prof. Wang Xuejun; Prof. Shan Feifei from department of public administration, Prof. Hong Zhaofu from department of business administration and Dr. Wang Lei, head of accounting department were invited as judges. Over 200 students including team leaders of National Undergraduate Training Programs for Innovation and Entrepreneurship, LZU Student Innovation and Entrepreneurship Action Plan and LUSM College Students' Extracurricular Scientific Research and Innovation Cultivation Project attended the forum have attended.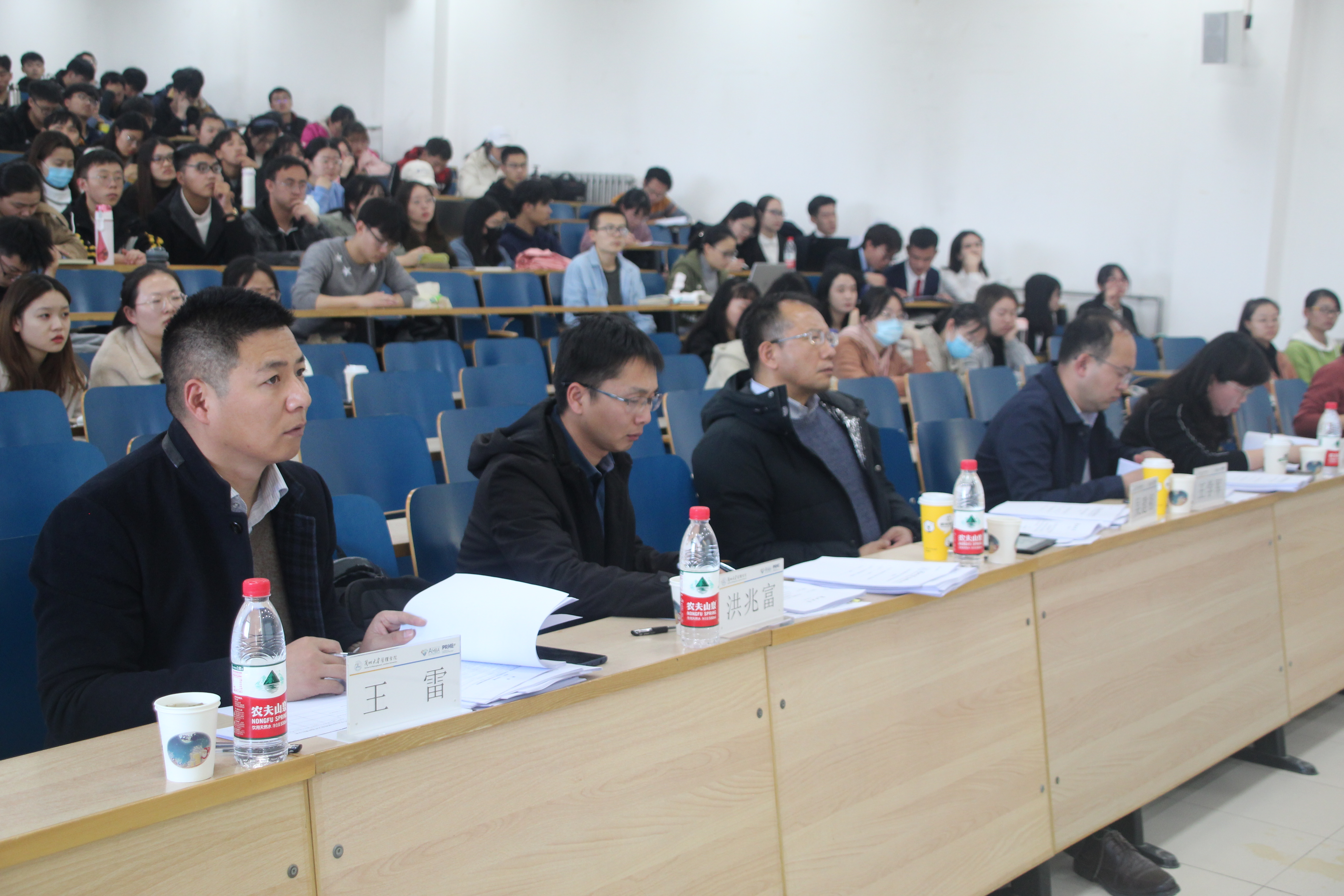 After early review, 10 papers have advanced to the final defense. The authors presented and defended on the value, contents, core concepts, data analysis and results of their research. When commenting students' papers and performance, Prof. Wu said that the papers shared have had basic form and factors of research which have showed potential and quality of LUSM undergraduate students. He then instructed students on how to make a research statement. He emphasized that a statement should be normalized, problem, theory and method are there key parts of a research and the motive, problem, finding, design, contribution, etc. are all indispensable and needed to be very clear, which he hopes could be improved in later researches.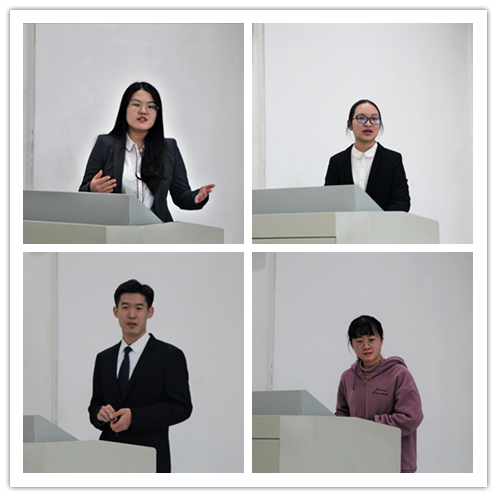 According to the on-site scoring results, Chen Wenjing's paper Research on Pricing Strategy of Social E-Commerce Platform Under the Mechanism of Bargaining for Free won the first prize; Fang Ke's The Influence of Multi-Tasking on Employees' Performance and Well-being: The Role of Stress Assessment and Time Management Skills and Liu Xiaoyu's Does Red Tape Interfere? Research on the Difference of the Role of Different Types of Public Service Motivation won second prizes; Hu Bingyue's The Advantages and Disadvantages of Self-authenticity: The Influence of Employees' Regulatory Focus and Personality, Wang Hui's The Formation and Influence Mechanism of Workplace Procrastination, Luo Guanyu's Can Job Autonomy Discourage Sloth at the Grass-Roots Level? Mediating Effect of High Sense of Qualification and Organizational Identity won third prizes; Wang Sitong's Research on the Influence of The Characteristics of Senior Executives on The Dynamic Optimization and Adjustment of The Capital Structure of State-Owned Enterprises -- Taking the Reform of Mixed Ownership as An Opportunity, Pu Fengling's The Challenge of Ideological and Political Course in Colleges and Universities: Reshape the Classroom With "Psychological Ownership", Zhu Yiwei's The Influence of Critical Reflection on College Students' Academic Achievement from The Perspective of Self-directed Learning Ability and Liu Qian's From Public to Private: A Qualitative Study on the Change of Doctors' Working Identity and Their Professional Growth won excellent prizes.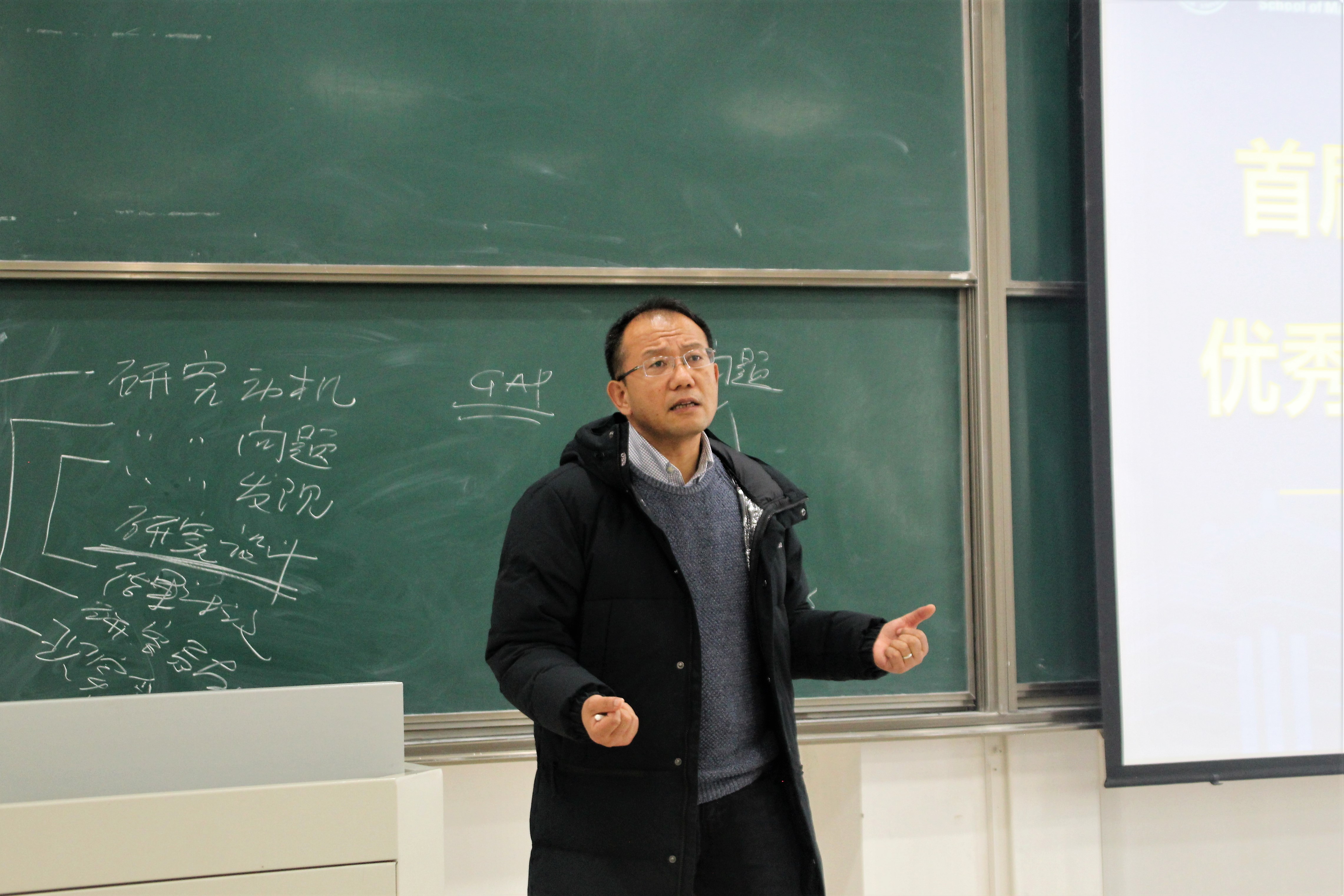 The academic forum has not only built a platform for students to share their research results, but to encourage them to maintain their research interests activated by "Success Plan" and to improve and deepen their research and achieve better performance in higher platforms.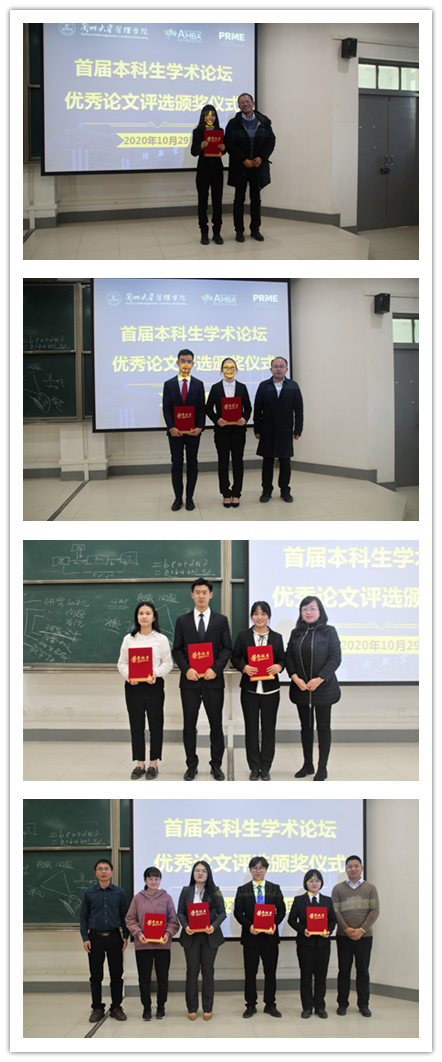 The College Students' Extracurricular Scientific Research and Innovation Cultivation Project is one of the three parts of LUSM's "Success Plan" and was launched in 2007. When the research institutes publish topics, students will team up and apply for the project and receive research training from LUSM faculty. By the end of 2019, 1628 applications have been submitted among which 972 have been approved. 8319 undergraduate students have involved in the project and 50% of LUSM undergraduates have participated in at least 2 projects in four years. Base on the projects, 46 papers have been published in magazines such as Journal of Public Management and Chinese Journal of Management; 126 National Undergraduate Training Programs for Innovation and Entrepreneurship and programs supported by Hui-Chun Chin and Tsung-Dao Lee Chinese Undergraduate Research Endowment (CURE) have been bred; 42 awards on innovation and entrepreneurship have been won including 15 national awards and 27 provincial awards.