Successful Hosting of 2020 Public Performance Governance Forum and the 5th National Doctoral Forum on Government Performance Management
Author:Zhou Yuhan
Translator:Ma Peipei
Source:Administration Office
Reviewer:Wang Xuejun
View:
Updated:2020.11.11
Font Size:T T T
On November 7-8, the 2020 Public Performance Governance Forum and the 5th National Doctoral Forum on Government Performance Management was held at Lanzhou University. The event was hosted by China Research Center for Government Performance Management, Lanzhou University and LUSM. Themed Institutional Innovation of Government Performance Governance in the New Era, it has attracted over 200 participants including experts, scholars and PhD students from 47 well-known universities and research institutions like Tsinghua University, Peking University, Renmin University of China, Chinese Academy of Social Science, CASS; experts and representatives from Chinese Public Administration Society, Party School of the Central Committee of C.P.C(National Academy of Governance), State Taxation Administration, etc. as well as chief editors of 12 academic journals such as Journal of Public Management, Public Administration Review. The forum was chaired by Prof. Bao Guoxian, honorary dean of LUSM and director of China Research Center for Government Performance Management.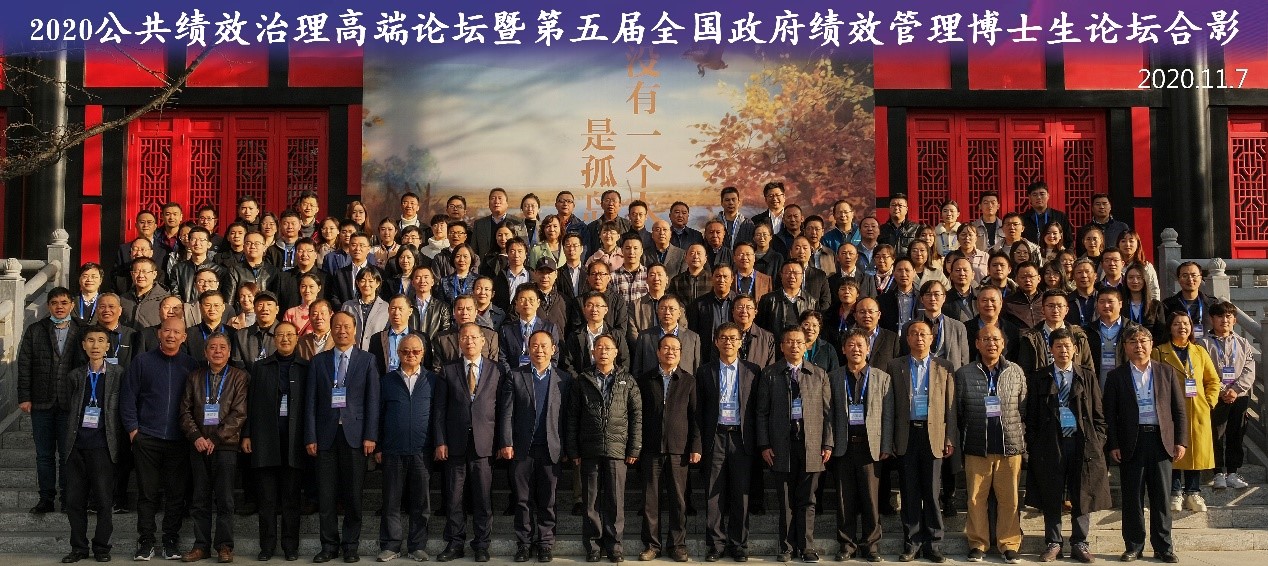 Sha Yongzhong, vice president of LZU, Zhang Ding'an vice secretary of Chinese Public Administration Society (CPAS), Li Jianping, former director of Research Center for Chinese Social Science Assessment, Fu Shulin, director of tax publicity center, STA, Prof. He Wensheng, dean of LUSM were invited to give address at the opening session. Vice president Sha welcomed the guests and introduced the basic situation of LZU on behalf of the university. He pointed out that since LZU opened the door to third-party performance evaluation in China in 2004, public administration discipline of the University has made great progress driven by government performance management, and has become a banner of the development of humanities and social science. In the new era, China's social governance, government governance and national governance are facing new challenges and opportunities. It is necessary to promote the modernization of national governance system and governance capacity with new academic contributions based on practical problems. Representing CPAS and Chinese Public Administration, vice secretary Zhang congratulated the opening of the forum and confirmed that LSUM has actively explored the personnel training, discipline construction, scientific research and social service in the field of government performance management, has created many "firsts" in China and has integrated and constructed a new discipline: performance management. He hoped that young scholars and doctoral students would combine performance management research with China's governance practice and contribute academic wisdom and strength to China's economic and social development and social governance. Mr. Li said in his speech that China Research Center for Government Performance Management, Lanzhou University has become the most influential government performance management research institution in China. In the face of new changes and challenges, he called on experts and scholars in the field of public management and heads of government departments to pay more attention to government performance management, so as to contribute to the development of the discipline and the construction of high-performance government. Director Fu pointed out that China's tax system has explored a performance management system that meets the requirements of the times and reflects the characteristics of taxation. He hoped that LZU and other colleges and universities can provide more performance management professionals for our country, and promote tax performance management to a new level.
On behalf of LUSM, dean He thanked all the experts for their long-term support and help. He said that the forum aimed to build an exchange platform, gather academic wisdom, and respond to the hot and difficult points of public performance governance, so as to promote the construction of high-performance government and the transformation of economic and social development mode.
When hosting the opening ceremony, Prof. Bao pointed out that under the guidance of the reality and the background of the times, facing the realistic needs of China's construction of high-level socialist market economic system, high-level opening-up, high-quality development and people's high-quality life, as well as the realistic challenges of the great changes that have not taken place in a century, we need to make a theoretical response from the perspective of public performance governance which is our mission and the special significance of this high-end forum.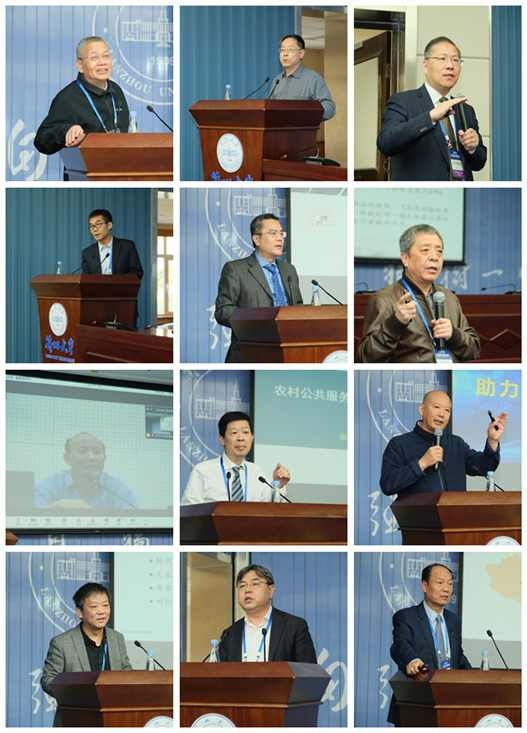 At the plenary session, experts shared their thoughts on such topics as "national governance", "digital government", " reforms to streamline administration, delegate powers, and improve regulation and services", "construction of performance management system", "government performance index", "performance evaluation system and management innovation", "future trend of performance management and new mode of performance governance", which not only responded to the important issues of promoting the modernization of national governance from the perspective of government performance, but also deepened the theoretical and practical understanding of government performance governance system innovation.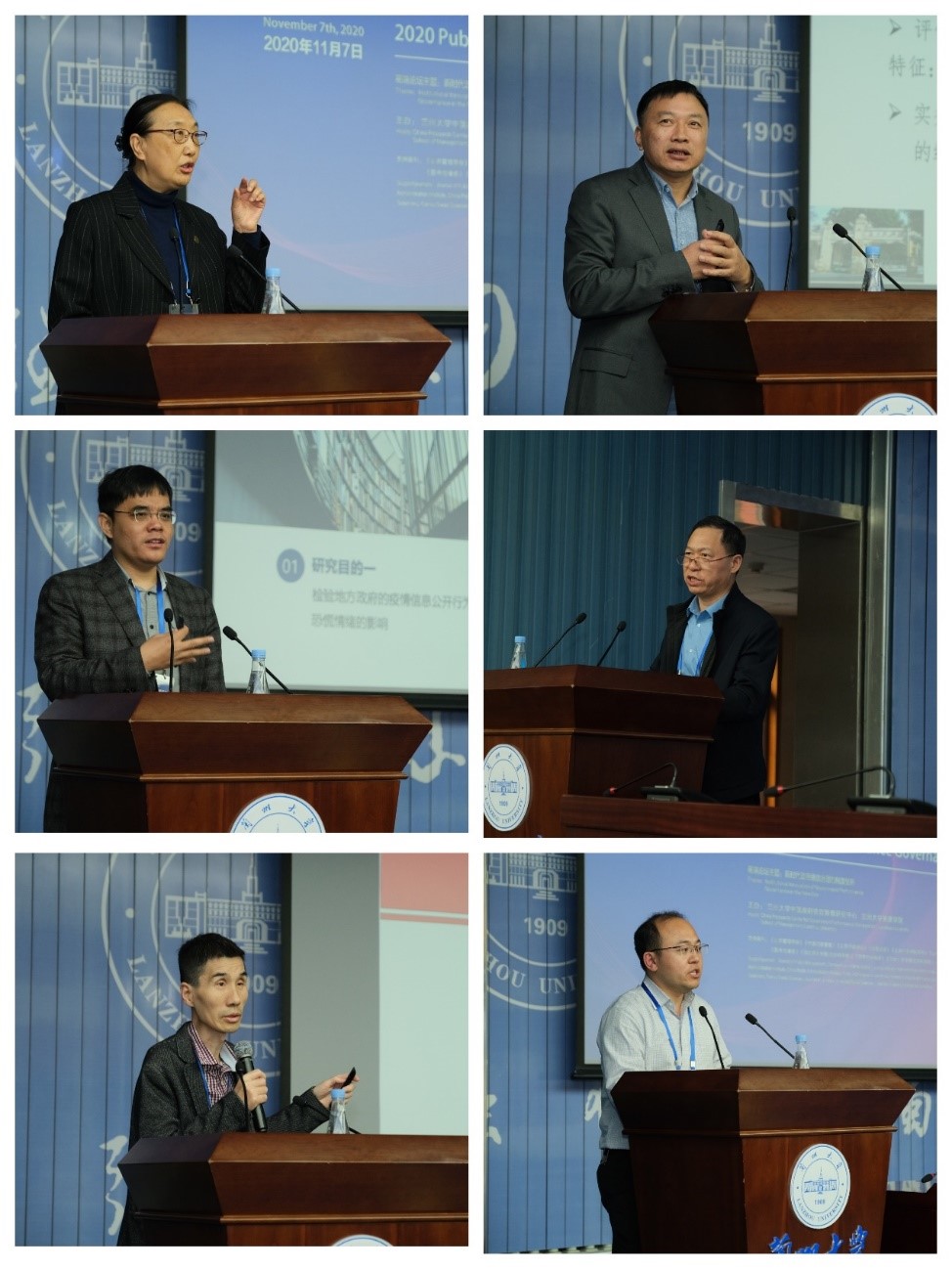 At the sub forums, 36 experts, scholars from national famous universities and research institutions and heads of government departments discussed the latest research results in the field of public performance governance around the themes of "theory and practice of government performance evaluation", "practical problems and optimization path of government performance management", "theoretical reflection on government performance management" and " transformation of government performance governance " .
At the closing ceremony of the forum, Professor Zhou Zhiren of LUSM and Peking University pointed out that government performance management should be based on China's national conditions and performance management theory to construct the system, make full use of modern technical means and methods to implement performance management in different fields, so as to reflect the highest goal of public value of performance management. This forum gathered many outstanding scholars and experts in the field and by sharing experience and exchanging ideas, the forum has provided new perspectives, ideas and enlightenment for the development and reform of performance management, and will certainly promote the theory and practice of government performance management to a new height.
During the forum, the 5th National Doctoral Forum on Government Performance Management themed "digital governance and government performance" as well as Editors' Roundtable Forum were also held. 31 doctoral students from 21 universities, including Tsinghua University, Renmin University of China, Zhejiang University, Sun Yat-sen University, Nanjing University, Wuhan University, Nankai University and Lanzhou University focused on issues in public administration, carried out multi angle and deep level communication and discussions. Six papers including "Government Information Disclosure, Objective Performance and Public Satisfaction: Empirical Research Based on Urban Environment Panel Data" were rated as "excellent papers". Professor Bao Guoxian awarded certificates to the winners, and encouraged them to work hard in government performance management studies, so as to serve the national strategy.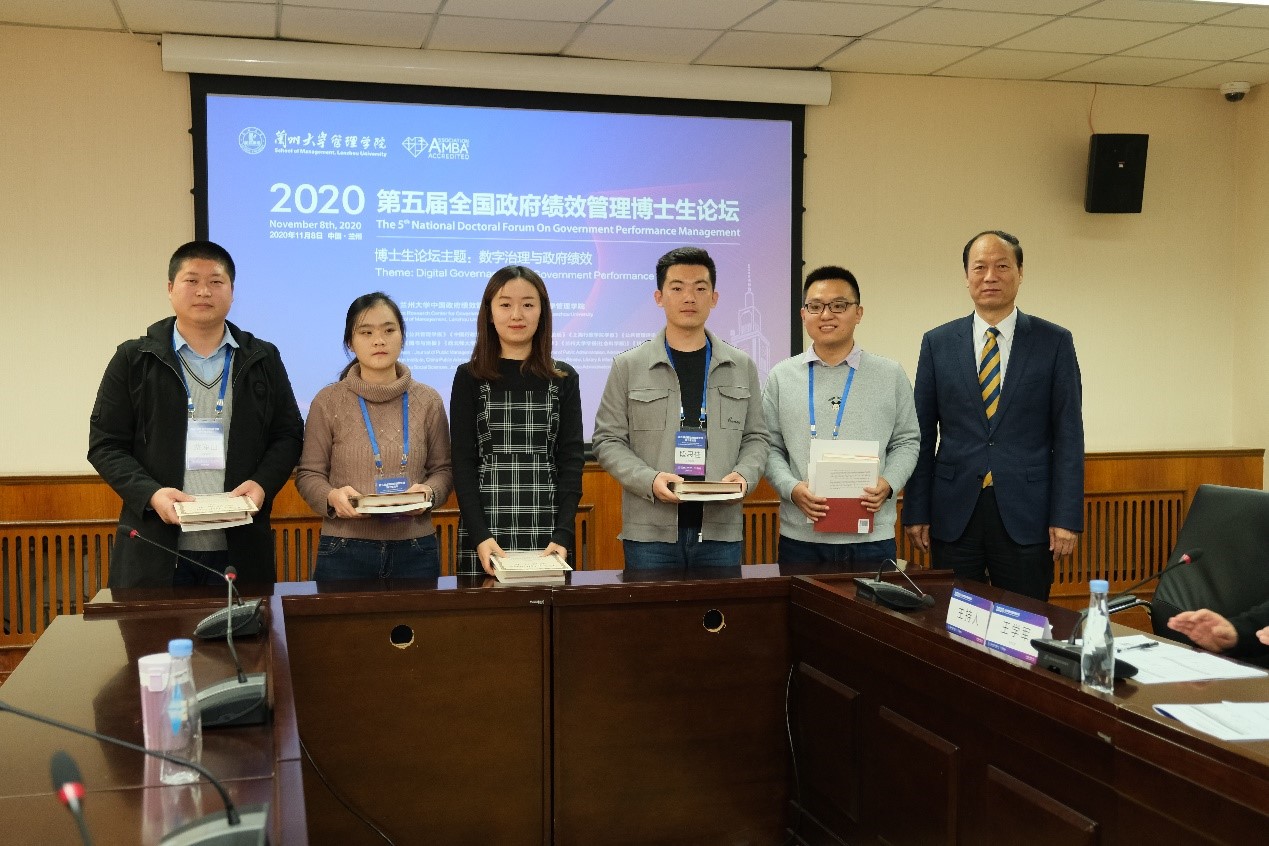 At the Editors' Roundtable Forum, editors of Journal of Public Administration, Administrative Forum, The Journal of Shanghai Administration Institute, China Public Administration Review, Public Administration and Policy Review, Library & Information, introduced the basic situation, style and key topics of journals and discussed with faculty and students.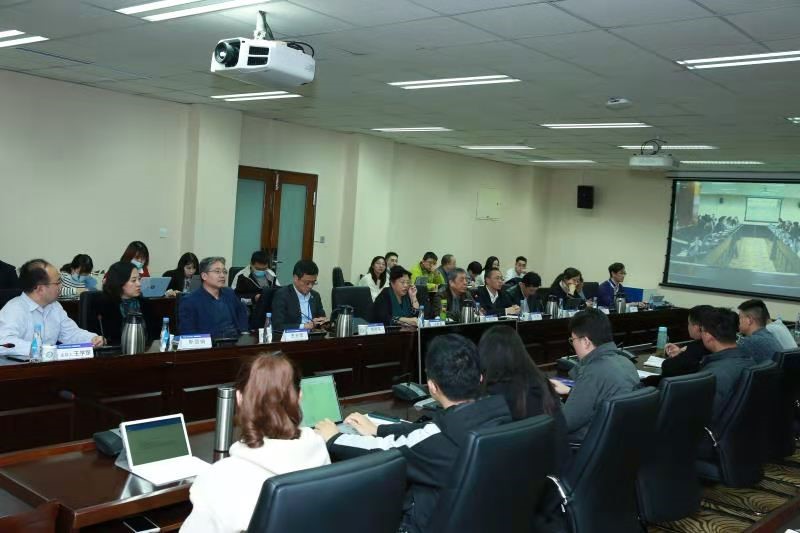 Public Performance Governance Forum is initiated by China Research Center for Government Performance Management, Lanzhou University and LUSM. It has been held every two years since 2012 and has become a brand research activity with great influence in public administration academia and government administration departments The forum was held at the close of the fifth Plenary Session of the 19th CPC Central Committee and has gathered authoritative scholars and practical experts in the field to discuss the important issues of government performance management and public governance, which will certainly make positive contributions to the improvement of China's national governance efficiency.