LZU Won ACCA Excellent University Award 2020
Author:Zhao Min
Translator:Ma Peipei
Source:Undergraduate Education Office
Reviewer:Wang Xuejun
View:
Updated:2020.11.13
Font Size:T T T
On November 12th, the 11th ACCA National Education Forum as well as Excellent University Awarding Ceremony was held via Tencent Live Meeting. LZU won the ACCA Excellent University Award 2020.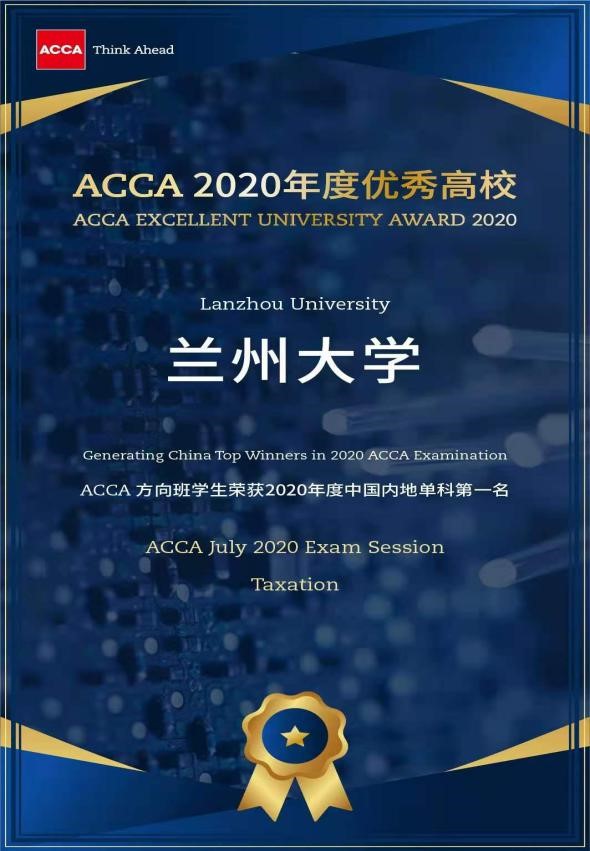 The Summit was hosted by ACCA and they have invited their partner universities including LZU, Chongqing University, Xi'an Jiaotong University, Jiangxi University of Finance and Economics, etc. to discuss "new mode of higher education in the digital age". At the seminar, Ada Leung, director of ACCA China, delivered a speech, after which, Qian Yuyi, head of policy, ACCA China interviewed Chen Hu, president of Shenzhen Zhongxingxin Cloud Service Co., Ltd, on the future of accounting career and ability development. In the dialogue, Chen Hu pointed out that the current accounting students were trapped in details and rules. He believed that the popularization of AI in the future would be both an opportunity and a challenge for the accounting profession; that accounting management would develop in the direction of operation and management, and future competition for accounting profession will be a competition for data centers. He suggested that students should break the shackles of thinking and innovate the development mode. At the awarding ceremony, Yu Xiangtian, ACCA director of Chinese Affairs, announced the list of awards. LUSM representative collect the certificate online and delivered a speech. Then, Cai Yuanwen, director of education affairs, ACCA China, Wang Jing, FCCA, and Wu Ping, ACCA member, shared their views on the innovation of ACCA's professional qualification, the ability and development of facing the future. At last, the host responded questions on ACCA education raised by participants.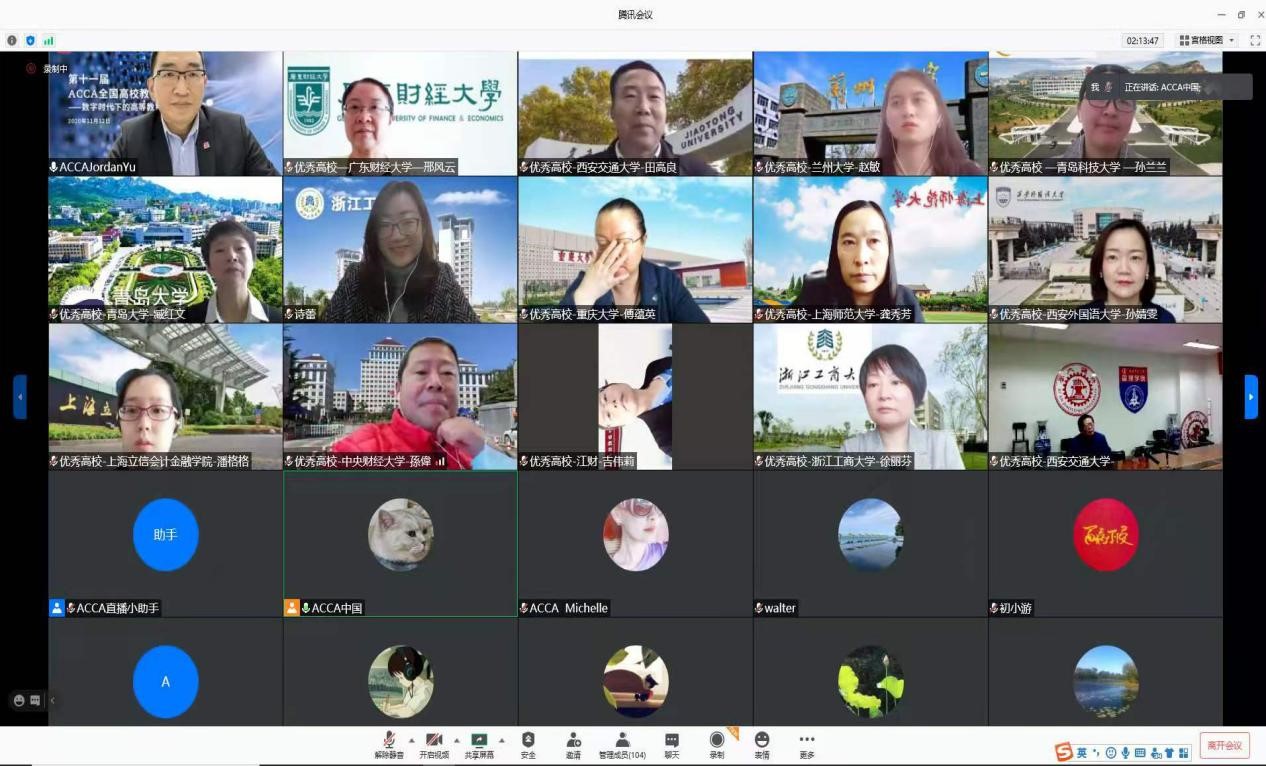 The honor of the ACCA Excellent University Award 2020 is a further affirmation of LUSM in ACCA education in the academic year of 2019-2020. The school will continue to take advantage of the strength of ACCA and develop accounting program with its own characteristics.