Two awards won on the 8th Tencent Business School Development Forum
On November 12th, the 8th Tencent Business School Development Forum was held in Beijing. Prof. Zhang Ruoyong, director of MBA education center, LUSM were invited to attend the event. LUSM MBA program was awarded the "Outstanding Featured MBA Program 2020" and Dean He Wensheng was awarded the "Outstanding Contributor for Chinese Business Education 2020" at the forum.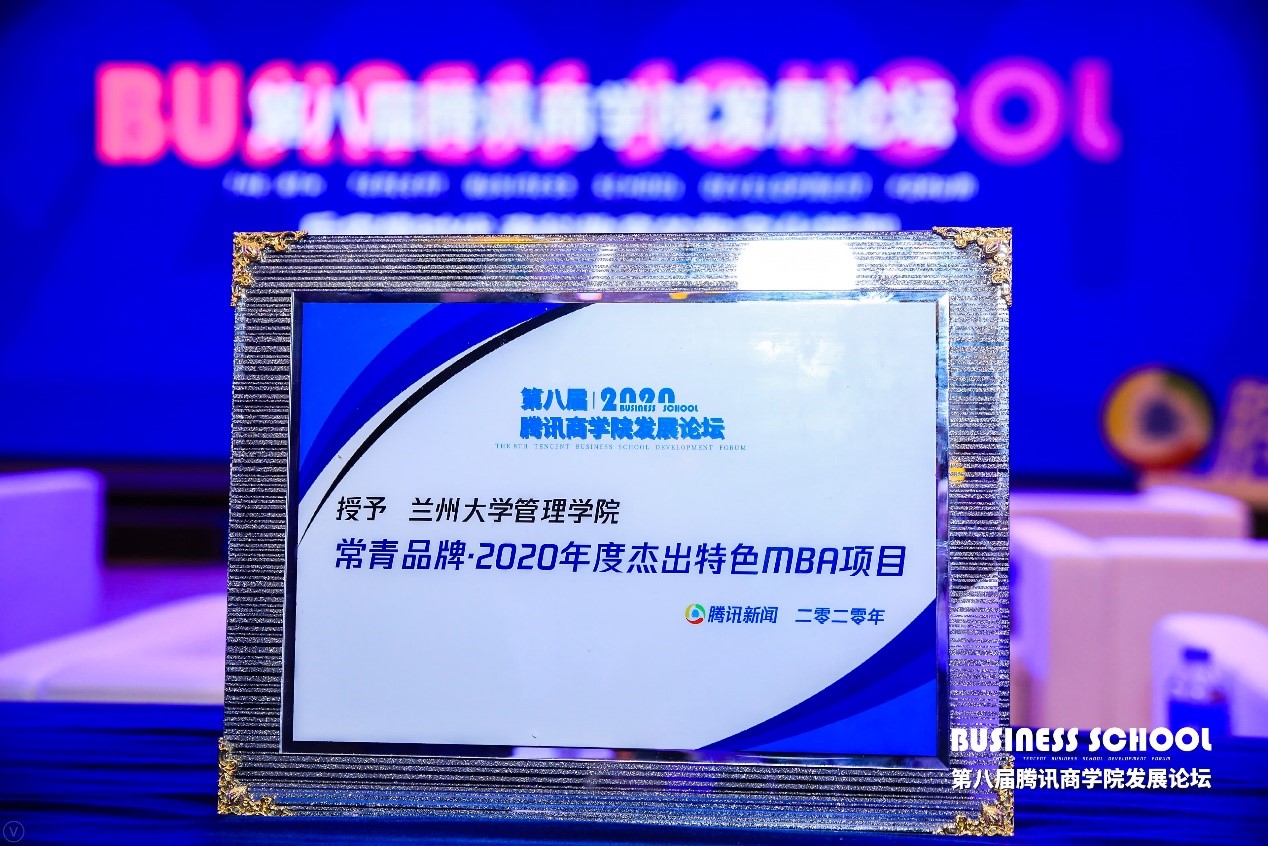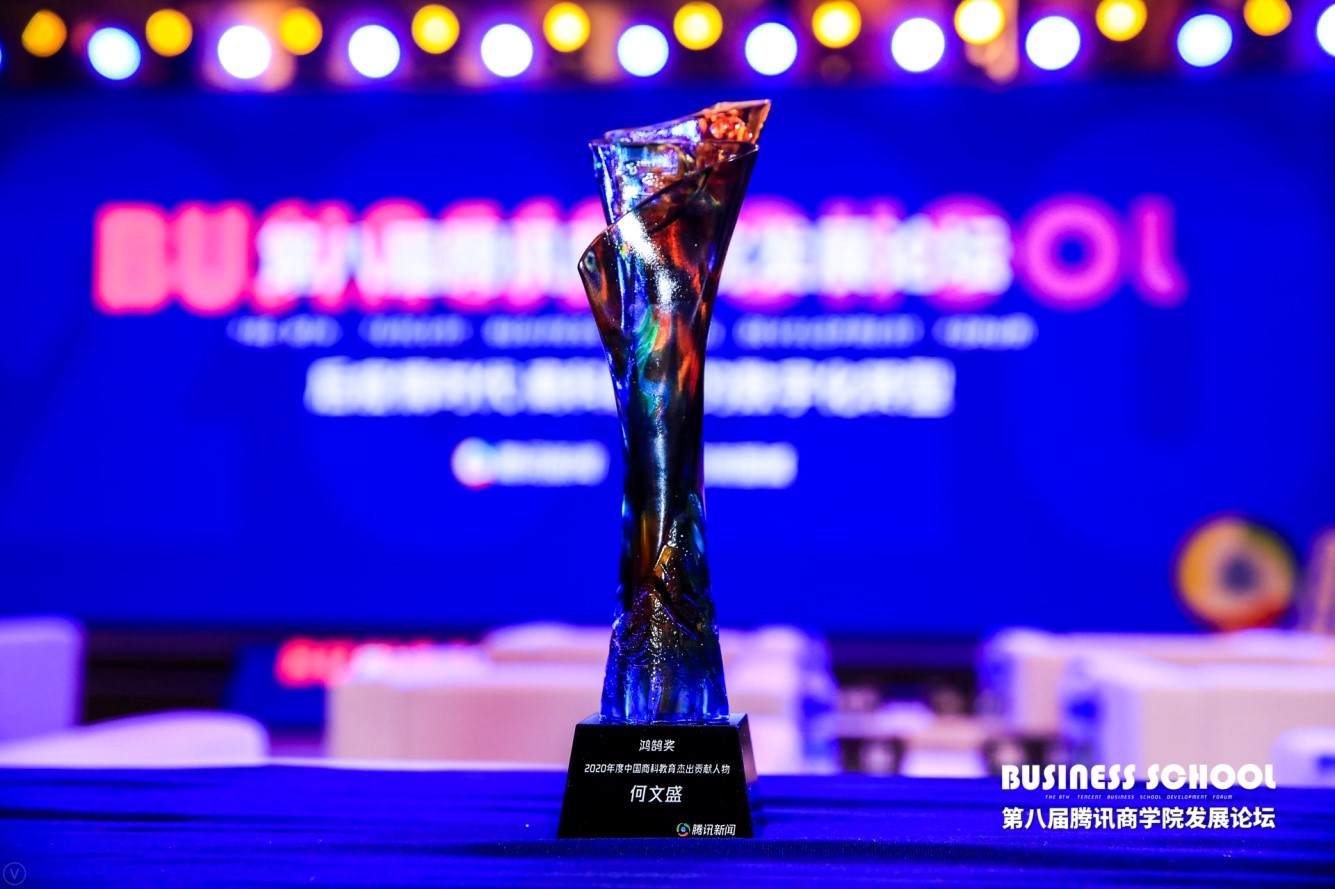 Focused on "digital transformation of business education in the post-epidemic era", deans and directors were gathered to discuss innovative development of Chinese business schools in the new era. After heated discussions, the guests reached a consensus: in this special year, the global economy is in the process of transformation and upgrading and China's economy is facing the challenges brought by structural, institutional and cyclical issues. Facing the great changes not seen in a century, China's business education should take the initiative to adapt and response to the changes in social needs and emerging technologies, and should constantly reflect, innovate, and accelerate the digital transformation.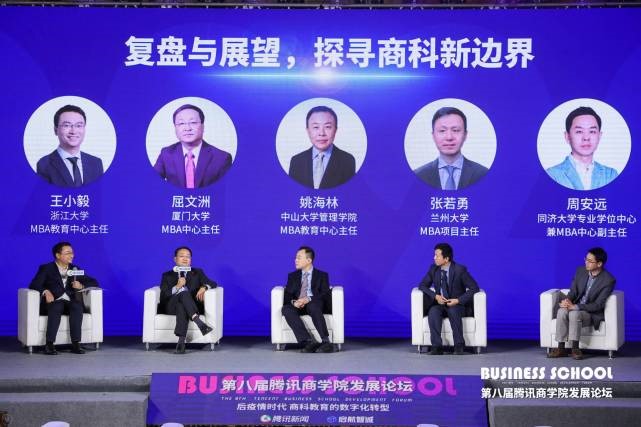 In the round table forum, the host, Wang Xiaoyi, director of MBA education center, Zhejiang University, discussed with the guests on "resumption and prospect, exploring the new boundary of business". Prof. Zhang said that under the background of new round of Western Development and the Belt and Road Initiative, it is business schools' responsibility to cultivate high-level management talents to meet the needs of the country and society. Lanzhou University has been actively integrating and making use of high-quality educational resources, constantly exploring the cooperation and exchange between the east and the west, internationalization, integration of industry and education, etc., and has developed an MBA program with distinctive features and influence.
After the forum, Prof. Zhang accepted an interview with Tencent. He introduced the innovative development path of LUSM MBA program from the aspects of   breakthrough of homogenization, pursuit of characteristics, international accreditation, quality improvement as well as advantages accumulated over the past 20 years.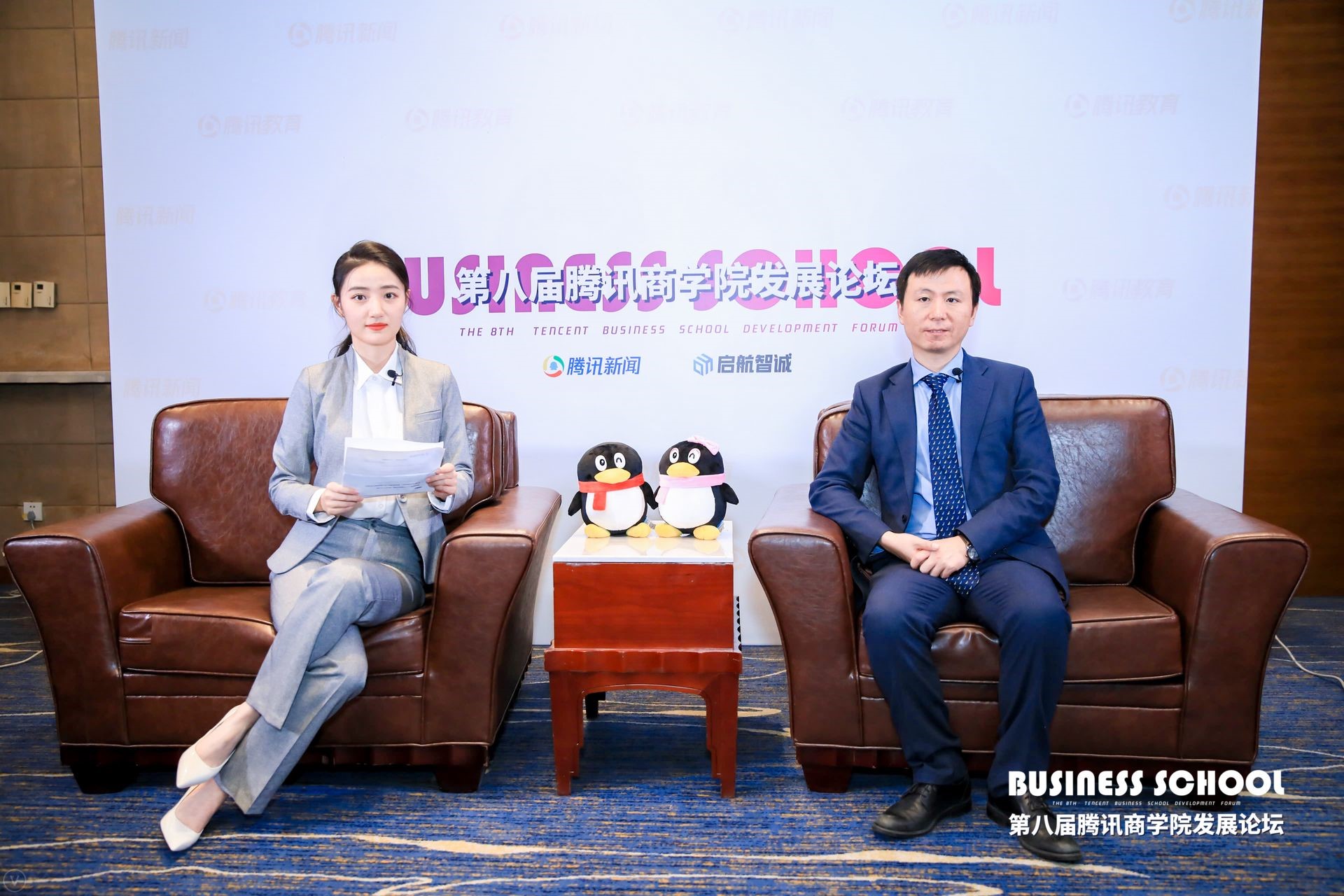 Tencent Business School Development Forum as the annual festival of the entire business education industry, has been successfully held for 8 years. It has witnessed the vigorous development of the business education and innovation change, recorded the ups and downs in the field. It has always been committed to promoting the benign development of the business education with the attitude of respecting facts and the vision of facing the future, which has been recognized as a highly influential media activity brand by the business education and the public.