LUSM Attended the 9th Chinese AMBA and BGA Business School Capacity Building New Year Webinar
Author:Yang Miaoqing
Translator:Yang Miaoqing
Source:International Accreditation Office
Reviewer:Zhao Yanhai
View:
Updated:2020.12.18
Font Size:T T T
On the afternoon of December 16th, the 9th Chinese AMBA & BGA Business School Capacity Building New Year Webinar (online) was held. Delegates of International Accreditation Office at School of Management, Lanzhou University (LUSM) were invited to attend. Prof. Zhongming Wang, International Adviser for China of AMBA & BGA, Director of Global Entrepreneurship Research Centre at School of Management, Zhejiang University, hosted the webinar and delivered the theme report. Andrew Main Wilson, AMBA & BGA CEO, Prof. Bodo Schlegelmilch, Chair of the Board of Trustees of AMBA & BGA, Founding Dean of Vienna University of Economics and Business, George Iliev, Director of Strategic Projects & Innovation, Accreditation & China Director of AMBA & BGA, Victor Hedenberg, BGA Business Development Manager participated the webinar and delivered reports respectively.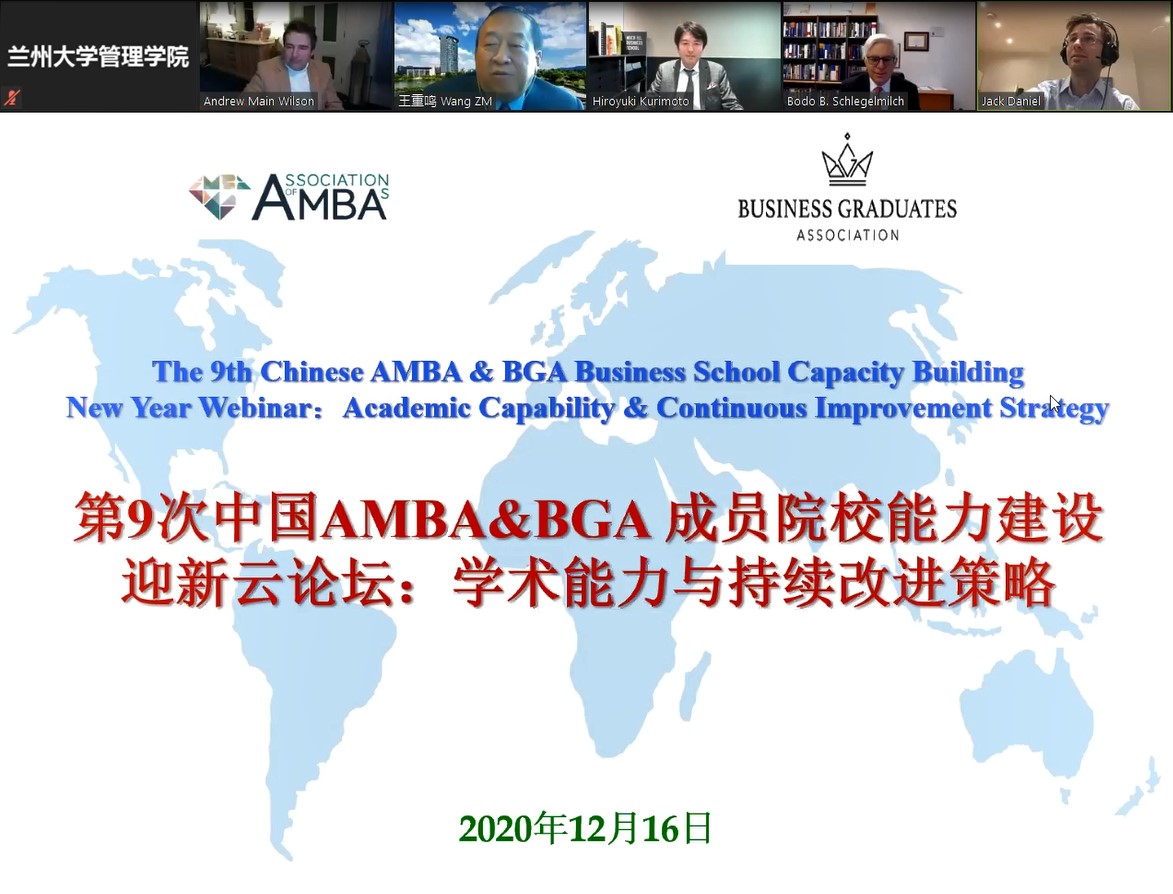 The webinar was organized with the theme "Academic Capability and Continuous Improvement Strategy", with participation of more than 70 business school delegates from of China, Japan and Australia, focusing on themes as market change of MBA education, the role of business school in universities, 30 years of MBA success in China, business school academic capacity development, global best practice in soft skill development, progress and prospect of AMBA & BGA accreditation and action plan in 2021 etc. During the webinar, Dr. Kurimoto, President of NUCB and Dr. Bob O'Connor, Executive Director of QUT Graduate School of Business, introduced their featured teaching programs and sent New Year greetings to all the participates as colleague representatives.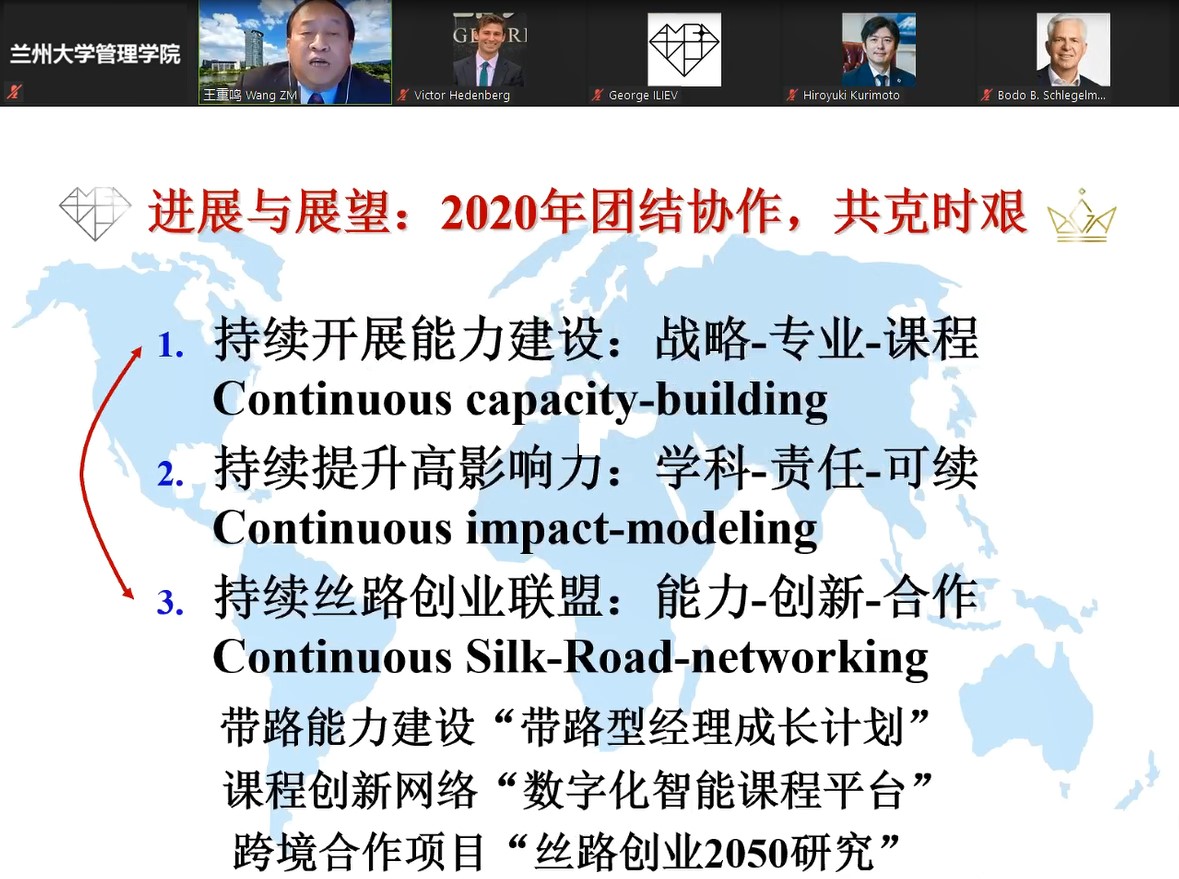 In the theme session, Prof. Zhongming Wang reviewed the AMBA & BGA virtual accreditation of Chinese Business Schools in 2020, and introduced the action plan in 2021 thoroughly for high-quality education development, to achieve continuous capacity-building through business school strategy clarification, professional improvement and curriculum development, to implement continuous impact-modeling through discipline construction, responsible and sustainable education promotion and to insist on continuous silk-road-networking through silk-road manager growth plan, digital intelligent course platform and 2050 innovative and entrepreneurial research.
Guided by the strategy of internationalization, LUSM will continue to carry out capacity building, to benchmark the international standards, to implement responsible and sustainable education, and to enhance the school's impact of the region and beyond.
【Background Information】
The series of capacity building webinar, launched by AMBA & BGA for Chinese member institutions in 2019, has been successfully held for nine times, to promote the education development of China's business schools.
So far, the number of AMBA member institutions has increased from 272 to 284, 43 of which were Chinese institutions. BGA accreditation was officially restored in January 2019, and now has 142 member institutions, 49 of which are Chinese institutions. Three Chinese institutions has achieve BGA accreditation, i.e. School of Management and Economics, University of Electronic Science and Technology of China (UESTC), International Business School Suzhou (IBSS), Xi'an Jiaotong-Liverpool University (XJTLU), and MBA School and School of Business Administration, Zhejiang Gongshang University.