The Press Conference on China County-Level Government Performance Index 2019 Held in Beijing
Author:Zhou Yuhan
Translator:Yan Xuefei
Source:Administration Office
Reviewer:Wang Xuejun
View:
Updated:2020.12.13
Font Size:T T T
On December 10, the press conference on China County-Level Government Performance Index 2019 (hereafter as the Index) was successfully held in Beijing, which was hosted by China Research Center for Government Performance Management of Lanzhou University (hereafter as the Center), and with the joint efforts of Research Center for Chinese Politics in Peking University, Research Center for Evidence-Based Governance and Public Performance in Renmin University of China, the School of Public and Management in University of Chinese Academy of Sciences, and Institute for Regional Development in Tsinghua University. Theme at "Promote Government Performance Management, Facilitate to Achieve Long-Range Objectives through the Year 2035", the press conference attracted more than 70 participants from academia and media outlets, including those from Chinese Public Administration Society, Tsinghua University, Peking University, Renmin University of China, University of Chinese Academy of Sciences, Lanzhou University, Party School of the Central Committee of C.P.C (National Academy of Governance), Xinhua Digest, Center of Social Sciences Research Evaluation in Universities; People's Daily, Xinhua News Agency, Guangming Daily, Economic Daily, China Education Daily, Xinhuanet, China Educational Television, China News Service; and alumni in Beijing. Vice President Sha Yongzhong presided over the press conference.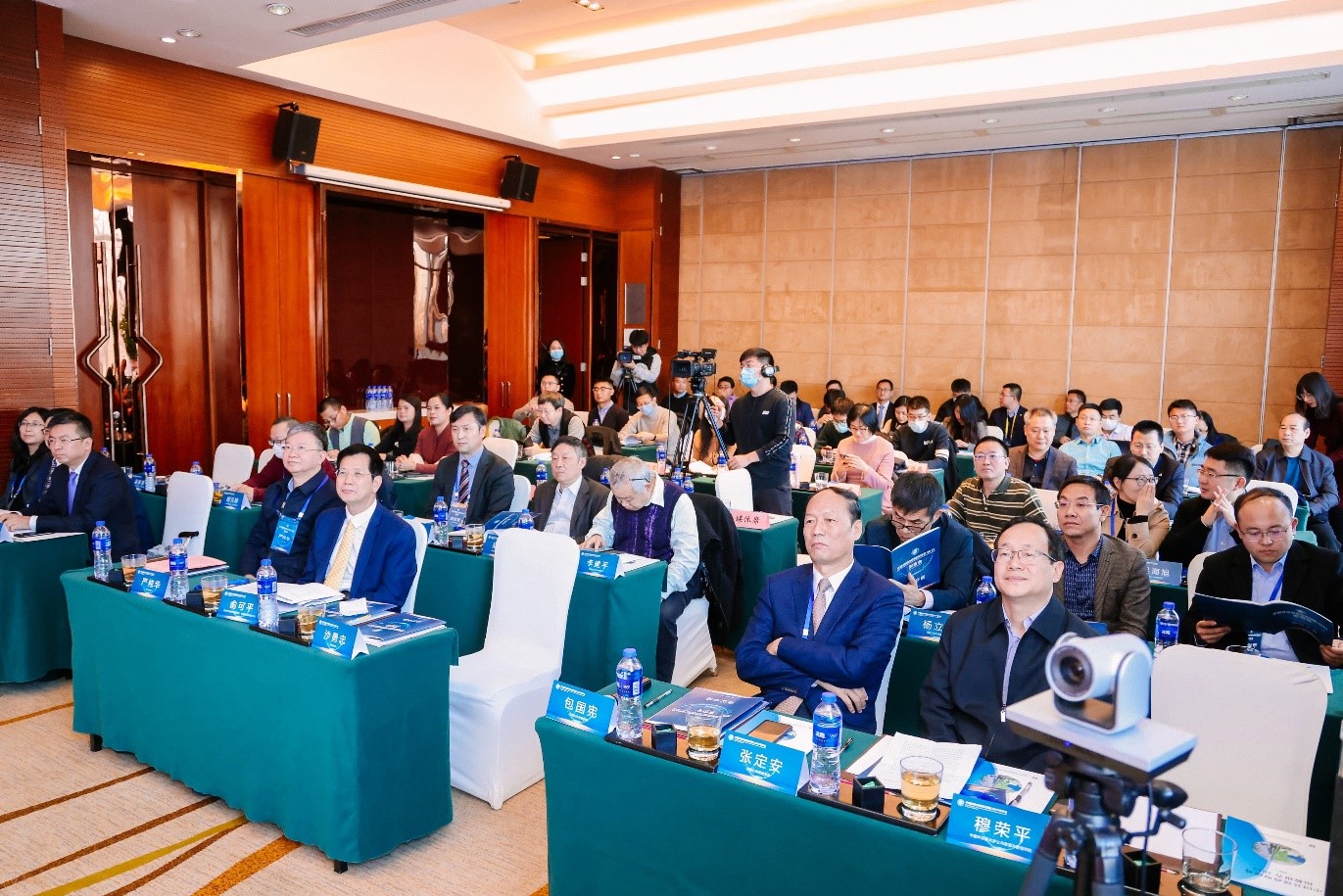 Guests invited to address the press conference included: Yan Chunhua, President of Lanzhou University; Yu Keping, Professor and Director of PKU Research Center for Chinese Politics of Peking University; Xue Lan, Senior Professor and Dean of Schwarzman College of Tsinghua University; Yang Yongheng, Executive Deputy Director of Institute for Regional Development of Tsinghua University; Yang Kaifeng, Dean of School of Public Administration, Director of Research Center for Evidence-Based Governance and Public Performance of Renmin University of China; Zhang Ding'an, Director of Chinese Public Administration Society, and Director of Chinese Public Administration; and Mu Rongping, Dean of School of Public Policy and Management of University of Chinese Academy of Sciences.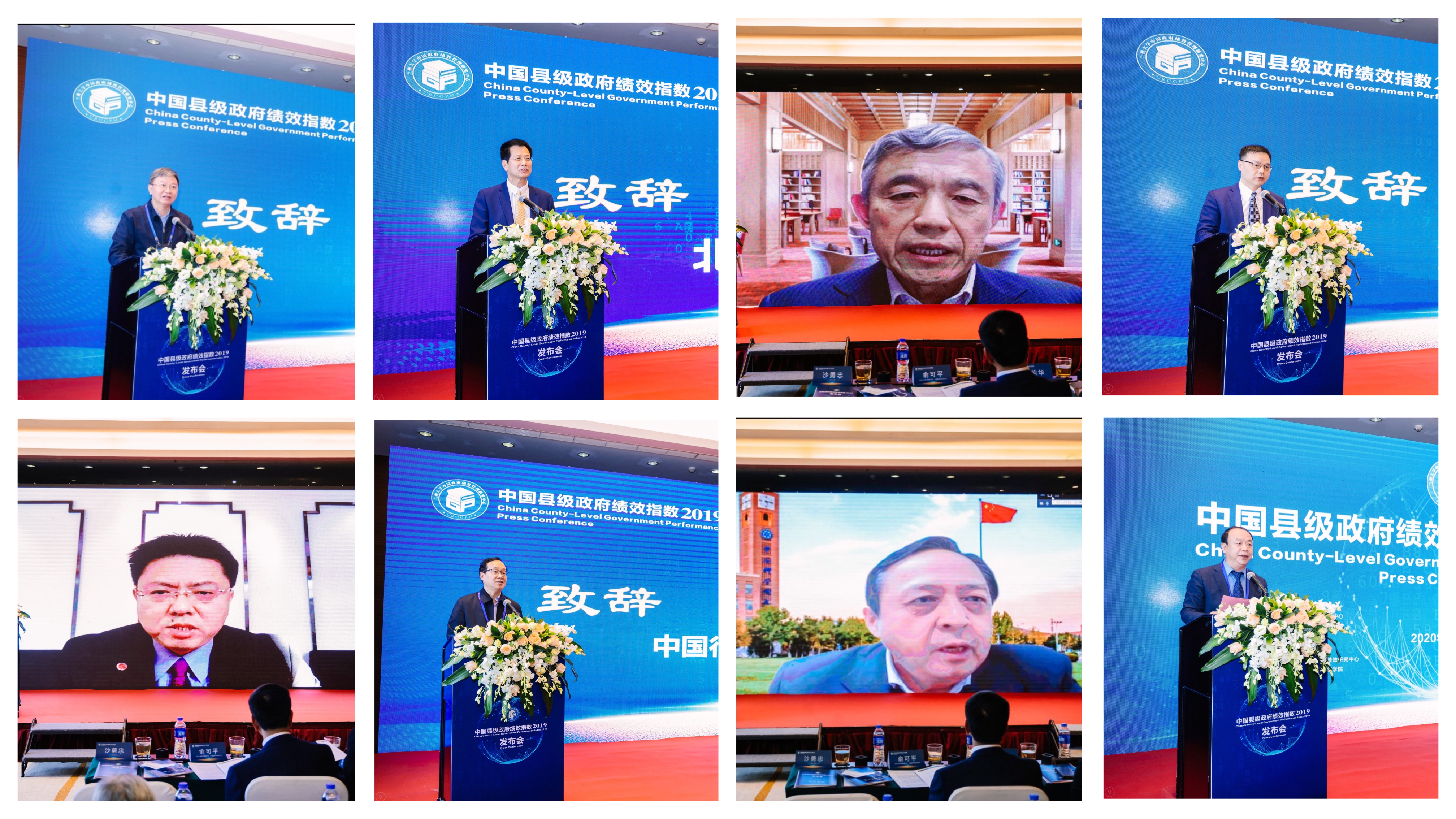 President Yan Chunhua, on behalf of Lanzhou University, expressed the gratitude towards all participants present the conference, and defined the Index as a leading and benefiting initiative taken by the Center after 13-year efforts and the full demonstration of the commitment of Lanzhou University as "working locally and thinking nationally". According to his speech, the Index could not only facilitate the further development of discipline areas of Public Administration and Government Performance Management, but also invigorate the modernization construction on government governance system as well as the governance capabilities. He sincerely hoped that the press conference could be a platform for all experts present there to get a glimpse of the research achievements of the Center, and then to provide guidance and advices for the University as a whole. 
Lanzhou University, agreed by all guests, has formed a solid foundation after decades of diligence, for further growth on scientific research, academic exchanges, talent training and discipline construction in government performance management, and has owned its unique advantages in advising local governments and serving the society. The Index boasts as the landmark achievement made by the Center, and also a significant outcome to the research and development of public governance evaluation index system. The Index could on one hand reflect the degree to which the county-level governments transform the institutional advantages of governance into governance effects, and could on the other hand function as a tool for monitoring local government performance and promoting and promoting government efficiency. It is of great significance to promote the research in the field of government performance in China, to enrich and develop the international frontier exploration on government performance evaluation, and to study the modernization of national governance. What's more, it could also stand as the data support for academia, with the outreach to future theoretical development and discipline construction in public administration.
The guests expressed the hope that the Center could strengthen the cooperation with other research institutions at home and abroad to jointly develop, improve and promote more diversified performance monitoring and evaluation system, to guide the continuous improvement of local government performance as well as efficiency with effective tools and methods, to contribute to China's economic and social development of the performance governance, and to speed up the modernization process of national governance system and management capabilities.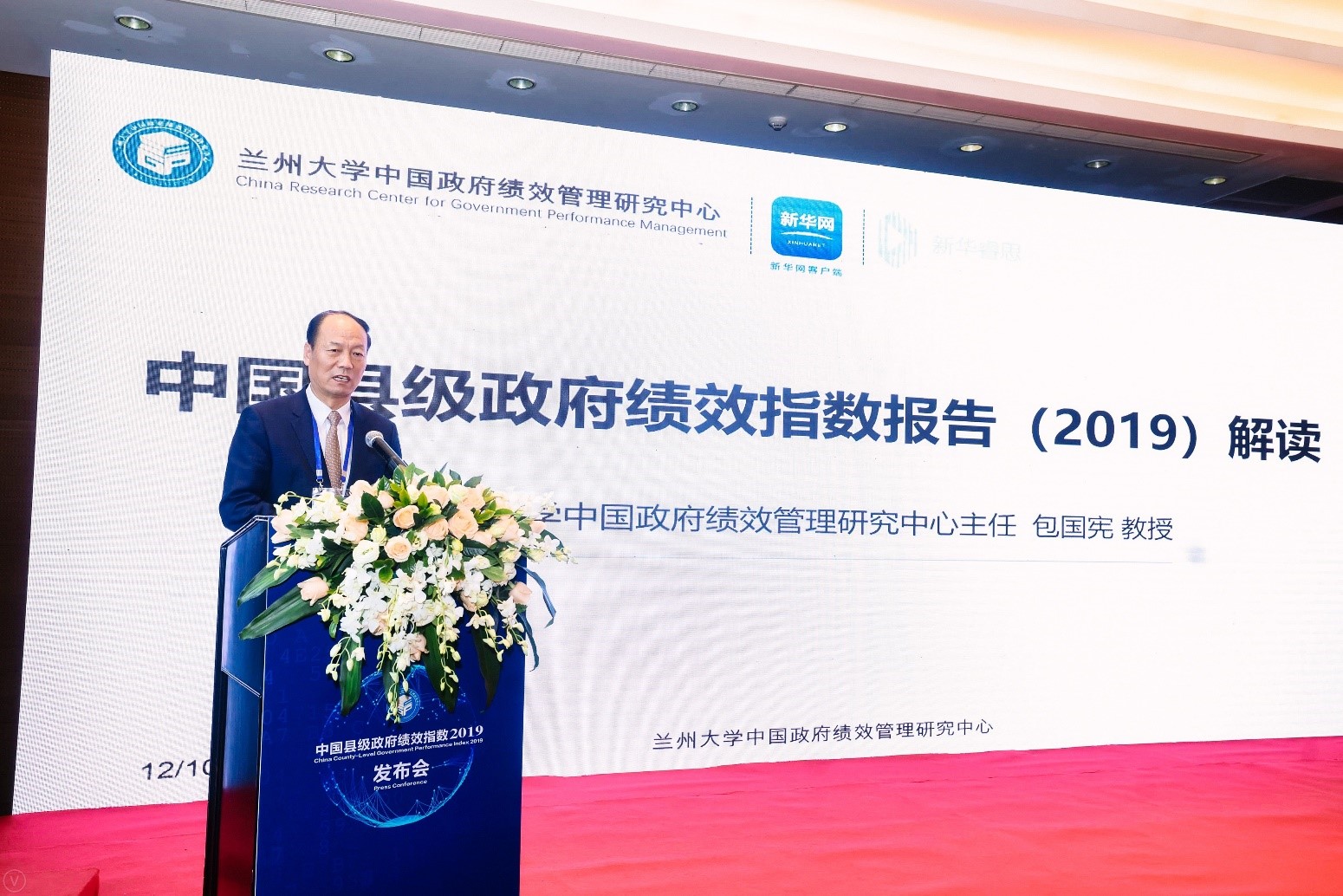 Bao Guoxian, the Director of the Center and the Honorary Dean of School of Management, Lanzhou University, elaborated the Index report on the press conference, from four aspects containing the background significance, development purpose, the findings and results, and the prospects. According to him, the Index could be regarded as the active response to the new era and a result of 13-year unremitting efforts, under the guidance of Xi Jinping Thought on Socialism with Chinese Characteristics for a New Era, framed in the public value-based theories, and sourced from big data platforms as Xinhua RIS. The Center will actively explore the use of big data, artificial intelligence, digital technology such as cloud computing, to fulfill the district-level government performance evaluation on schedule, to form a complete map of county-level government performance evaluation and the relative database, to work with national and local governments, universities at home and abroad, scientific research institutions, and think-tanks for a shared network, and to provide consulting service for local governments for continuous improvement on their performance and capacities. Based on the work mentioned above, efforts would be made to stress further emphasis on government performance and national development, to expand the research fields of government performance, and to strengthen empirical research while continuing to deepen theoretical research, for the probe into the development path of new liberal arts.
During the press conference, Bao Guoxian, Yu Keping, Yang Yongheng and other experts answered the questions from the media outlets.

Three presentations were delivered after the press conference, by Prof. Yu Keping, Prof. Yang Yongheng and Prof. Liu Yun respectively, themed at "Index System and National Governance Modernization", "Thoughts on the Improvement of Public Governance in Digital Era", and "International Evaluation on Science Funding and Management Performance".