Successful Holding of Faculty Training Program
Author:Wu Guojuan, Ma Jiayao
Translator:Ma Peipei
Source:MBA/MPA Education Center
Reviewer:Zhao Yanhai
View:
Updated:2021.07.09
Font Size:T T T
MPA Faculty Training Program
On July 8, 2021, Professor Li Junqing, member of the National MPA Education Steering Committee, and Professor Wen Hong, director of the MPA Education Center of South China University of Technology, were invited to carry out a training program for faculty in public administration of LUSM. The two experts focused on the theme of "Public Management Case Writing and Teaching" and "How to Guide MPA Students' Thesis Writing" respectively. The activity was hosted by professor Shan Feifei, director of MPA program of LUSM. More than 20 MPA advisors and faculty of the school and 4 faculty from College of Social Development and Public Administration of Northwest Normal University attended the training.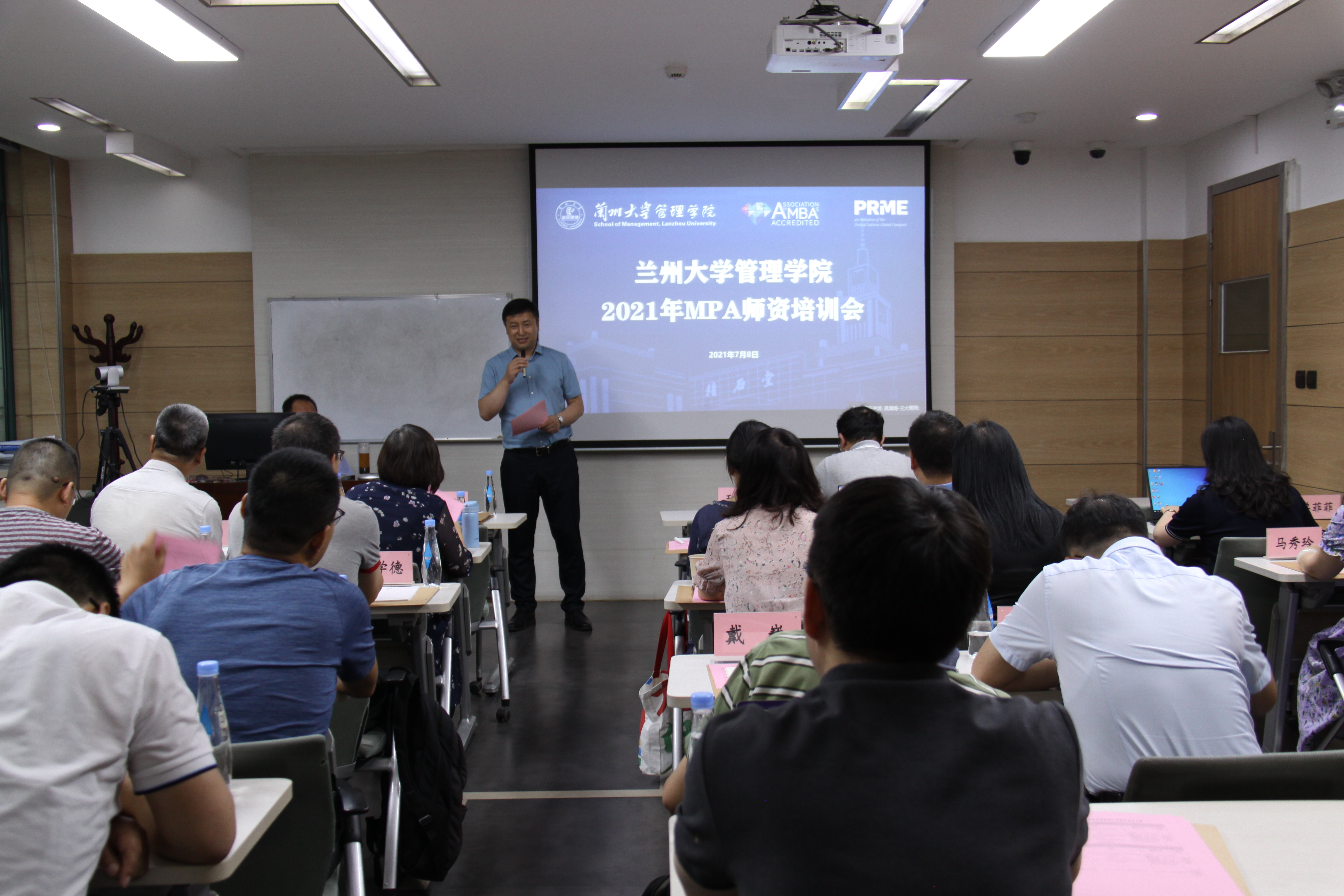 LUSM Party Secretary Liu Yajun expressed gratitude to the two experts, and hoped that the teachers can adapt to the new development goals and requirements of MPA education put forward by the new era and take the rich practice of reform and opening up and socialist modernization construction as "rich mine" for theoretical and policy research, shoulder the responsibility of "telling good stories about governance with Chinese characteristics" and doing research on governance with Chinese characteristics to continuously promote the comprehensive improvement of the quality of public administration education and the development of public administration discipline as well as the deepening of its practice.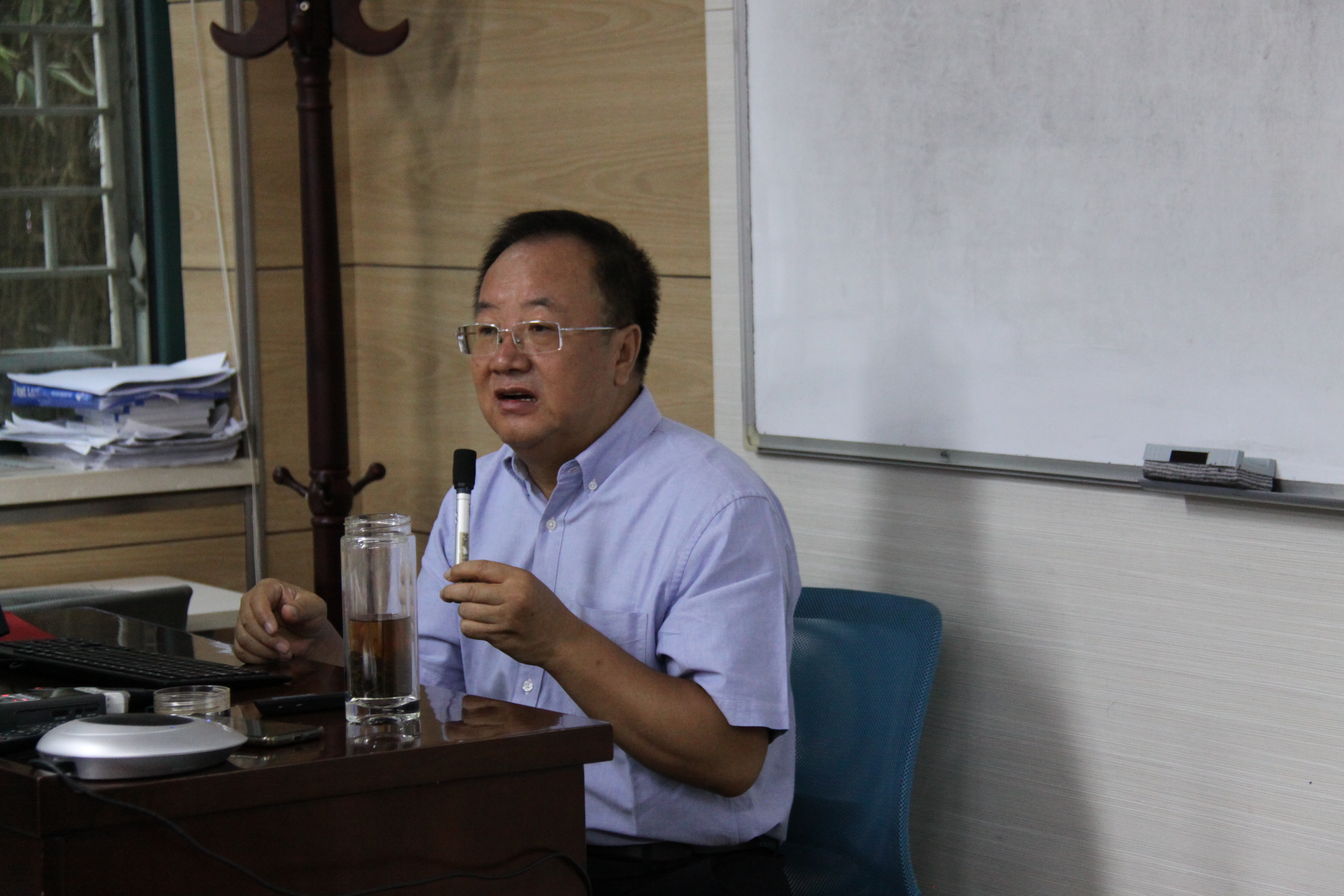 Prof. Li said that case writing is a great tool to mobilize knowledge integration and the case writing process is the process of simulation and reconstruction of the scene. But case is different from novel. A good case must have a clear theme, a clear logic around the theme and vivid literary language. We should select hot, innovative and conflicting events to reflect complex contradictions and conflicts, and have an open ending of multi-dimensional thinking. He said that a good case is like a fable. When it comes to us, it presents us with a vivid story; When it turns and leaves, it leaves behind one or more profound truths. During the training, the teachers were deeply impressed by Professor Li's pragmatic attitude, profound knowledge, vivid and interesting language and approachable teaching style.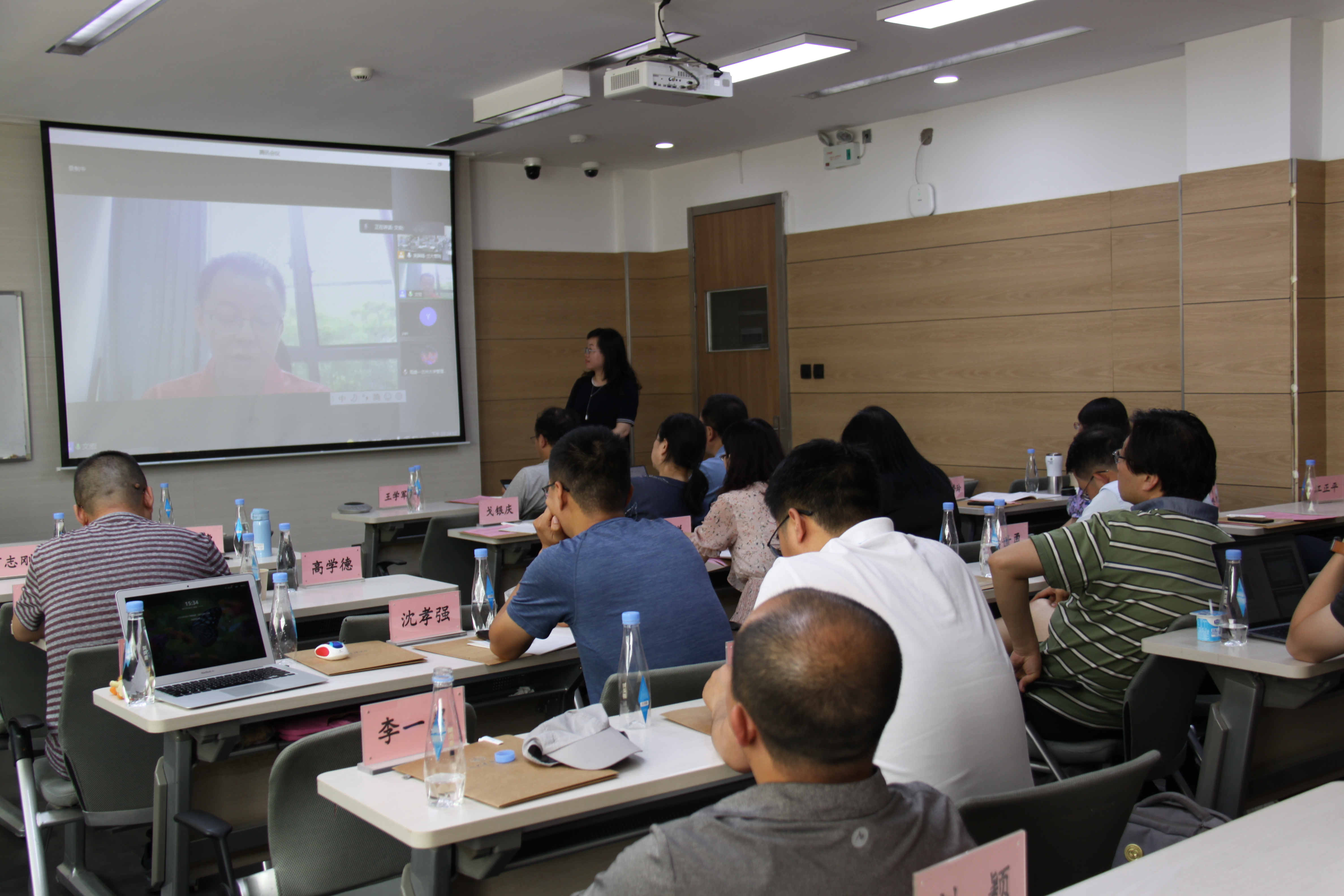 Combining with his own experience in guiding MPA students, Professor Wen shared his guiding experience from the aspects of "whole process management and improving the quality of thesis writing", "setting a benchmark: creating a good atmosphere to stimulate students' endogenous motivation in writing", "forming a closed loop: ensuring effective investment of time to achieve not one less". He stressed that it is necessary to set rules, put forward requirements, communicate more with students, find a grasp, build confidence, carry out targeted guidance according to the situation of students, give full play to the initiative of graduate students, and change students from " ask me to learn" to "I want to learn".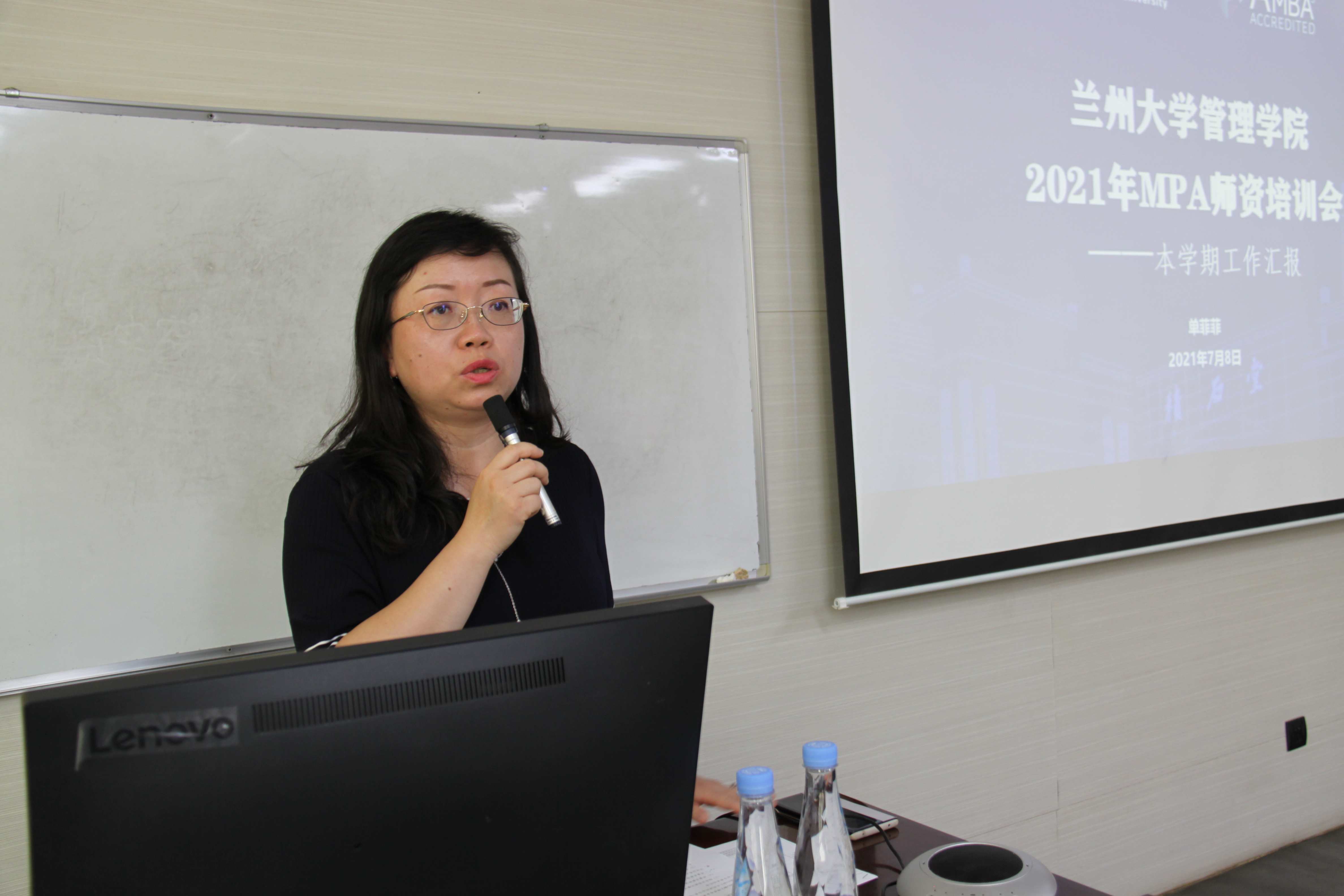 After the training, Prof. Shan made a summary report on MPA enrollment, teaching, degree work, case work and student activities of the semester. She hoped that the teachers could actively participate in the work of MPA and provide valuable opinions and suggestions for the development of the program.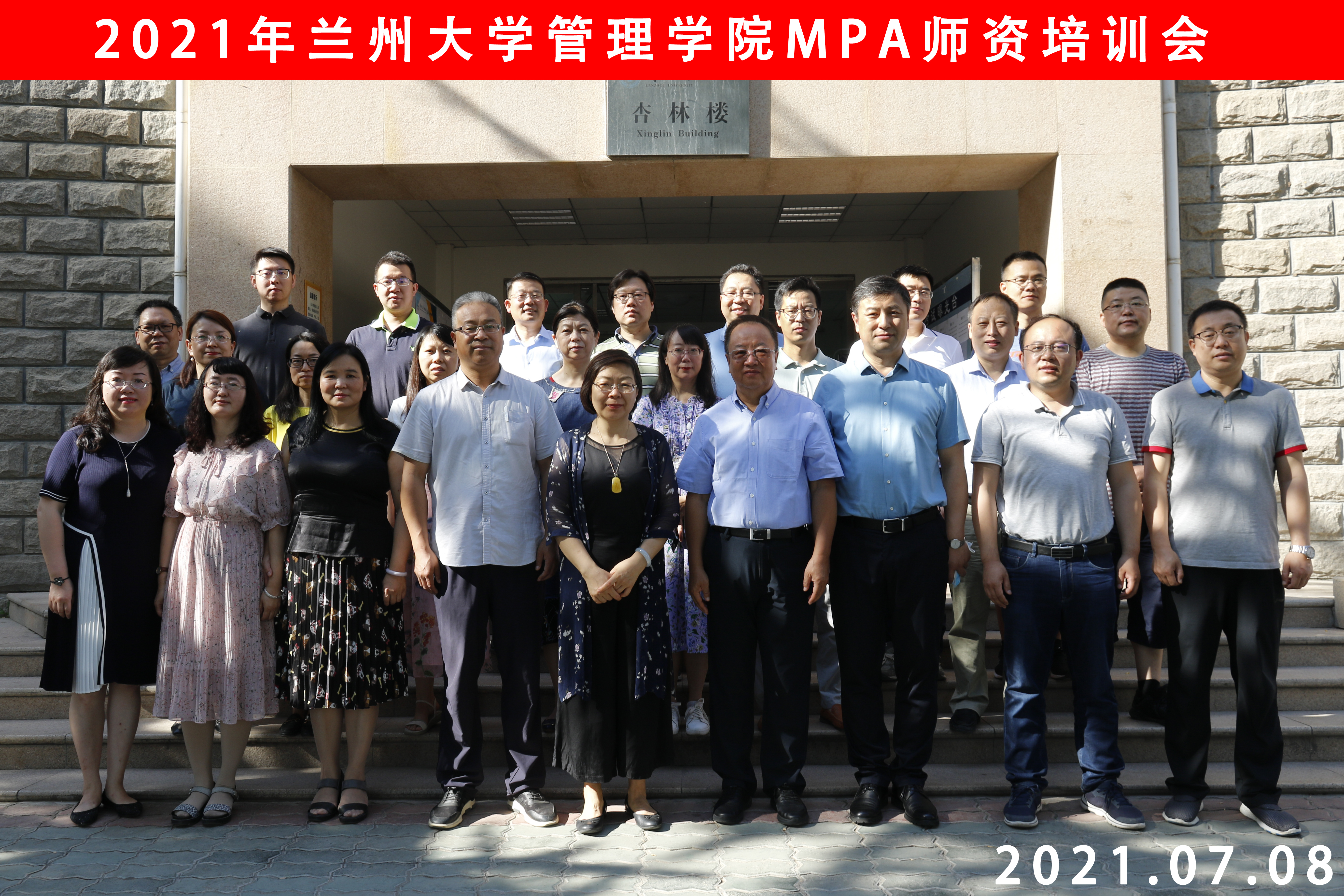 The event not only effectively promoted the improvement of case writing level and case teaching method of the faculty, but enhanced the experience and ability of teachers to guide thesis, which laid a solid foundation for further strengthening of the construction of MPA teaching staff in the school and improving advisors' ability to guide and cultivate professional degree postgraduates.
Management Case Development and Faculty Training Program
On July 3-5, 2021, the professional degree education center of LUSM invited Jin Yongjun, associate professor and Chen Hao, assistant professor from School of Economics and Management, Tsinghua University to hold a management case development and teaching staff training program. The purpose of the training is to promote the teaching and research of management cases and improve the skills of case development and use. Professor Shao Jianping hosted the event and more than 20 faculty attended.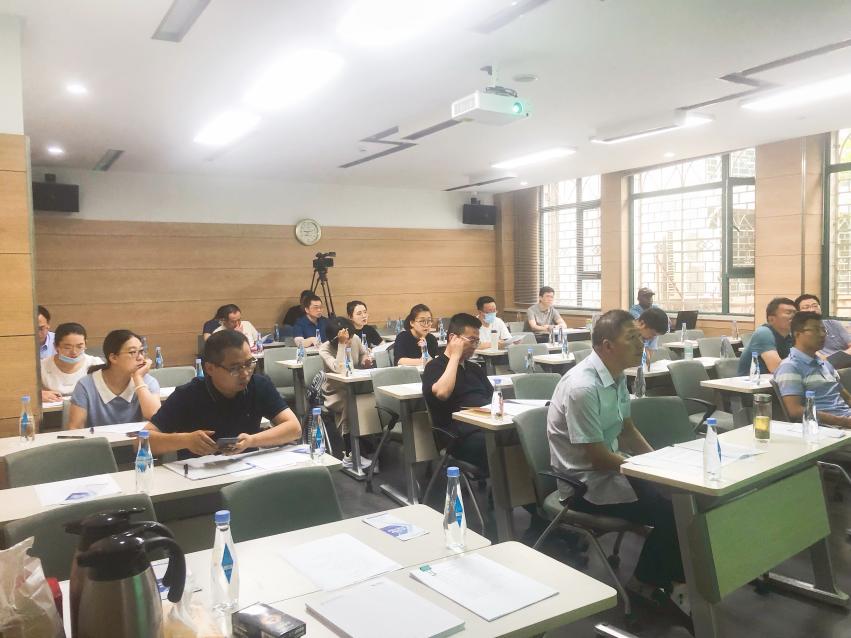 Prof. Jin demonstrated a case entitled "the embezzlement of NT $3 billion by Lee and Li law firm and lawyer Liu Weijie" to the teachers. He told the story of absconding, three-day decision-making, month decision-making as clues, through a series of questions to guide teachers to think deeply, inspired everyone's interest in learning. The teachers expressed their opinions and learned how to apply this case to practical teaching in the process of heated discussion.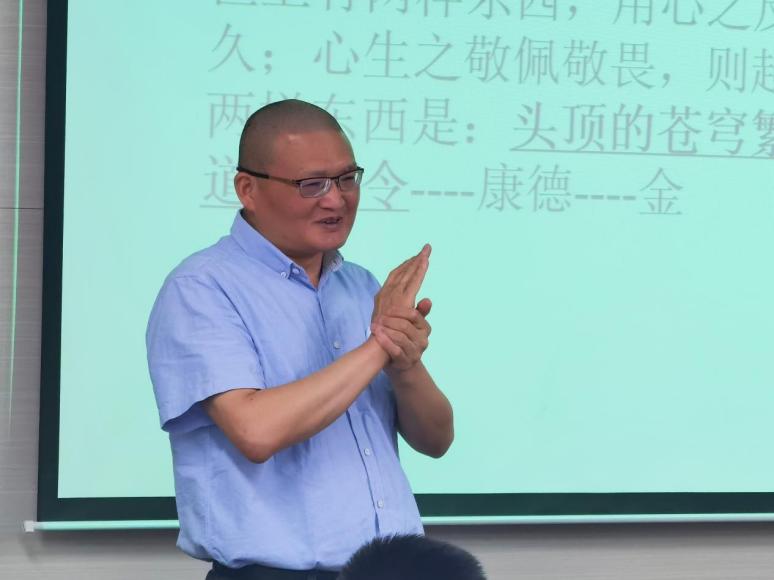 Based on case-based teaching method, Prof. Chen discussed with teachers how to design and develop teaching cases and teaching manuals according to the course content, and how to integrate case-based teaching method into management related course design. Taking the case "Copper Prosperity: Wanbao Mining in Myanmar (crisis)" as an example, she illustrated to teacher the content of case teaching method, teaching case development, teaching manual development and case teaching curriculum design.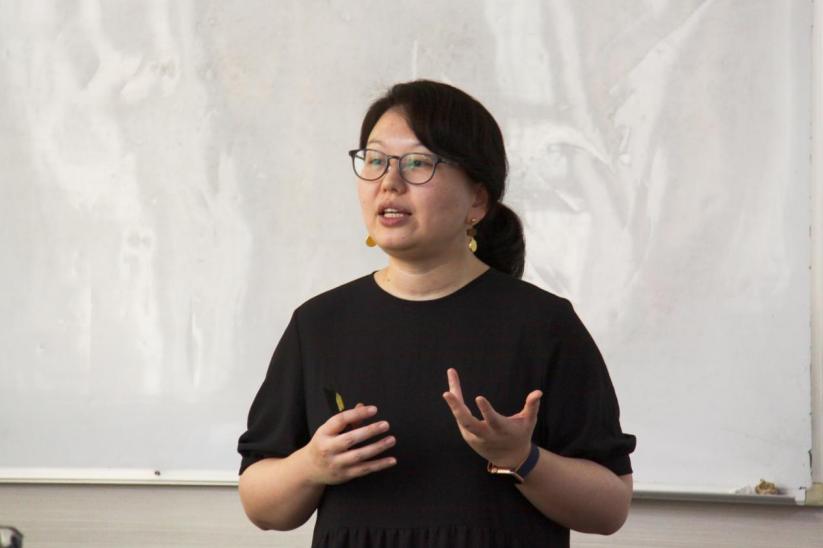 During the activity, two faculty shared their experience in case teaching and research, case development and use. The teachers actively asked questions, interacted frequently, and the classroom atmosphere was active and warm. The training program not only effectively promoted the improvement of case teaching methods and teaching level of teachers in the school, but promoted the in-depth communication between different schools.