The Second International Education and Cross-Culture Communication Course Begins
Author:Ma Peipei
Translator:Ma Peipei
Source:International Cooperation Office
Reviewer:Zhao Yanhai
View:
Updated:2021.10.12
Font Size:T T T
In order to adapt to the situation of distance learning and raise students' awareness of participating in international exchanges in the post-pandemic era, the second online course of "International Education and Cross-Culture Communication", which was customized by LUSM and U.S. International Education Association, USIEA begins on October 11th. 31 undergraduates of the school selected the course. Except the goal of enhancing students' willingness of international communication and expanding their international vision, on the basis of the survey results of the first course, the second course takes the "compulsory + elective" mode, and puts extra weight on acquirement of necessary knowledge and skills of overseas study, emphasizes the importance of cultural differences and cross-cultural communication, hoping to help students prepare for future studies abroad.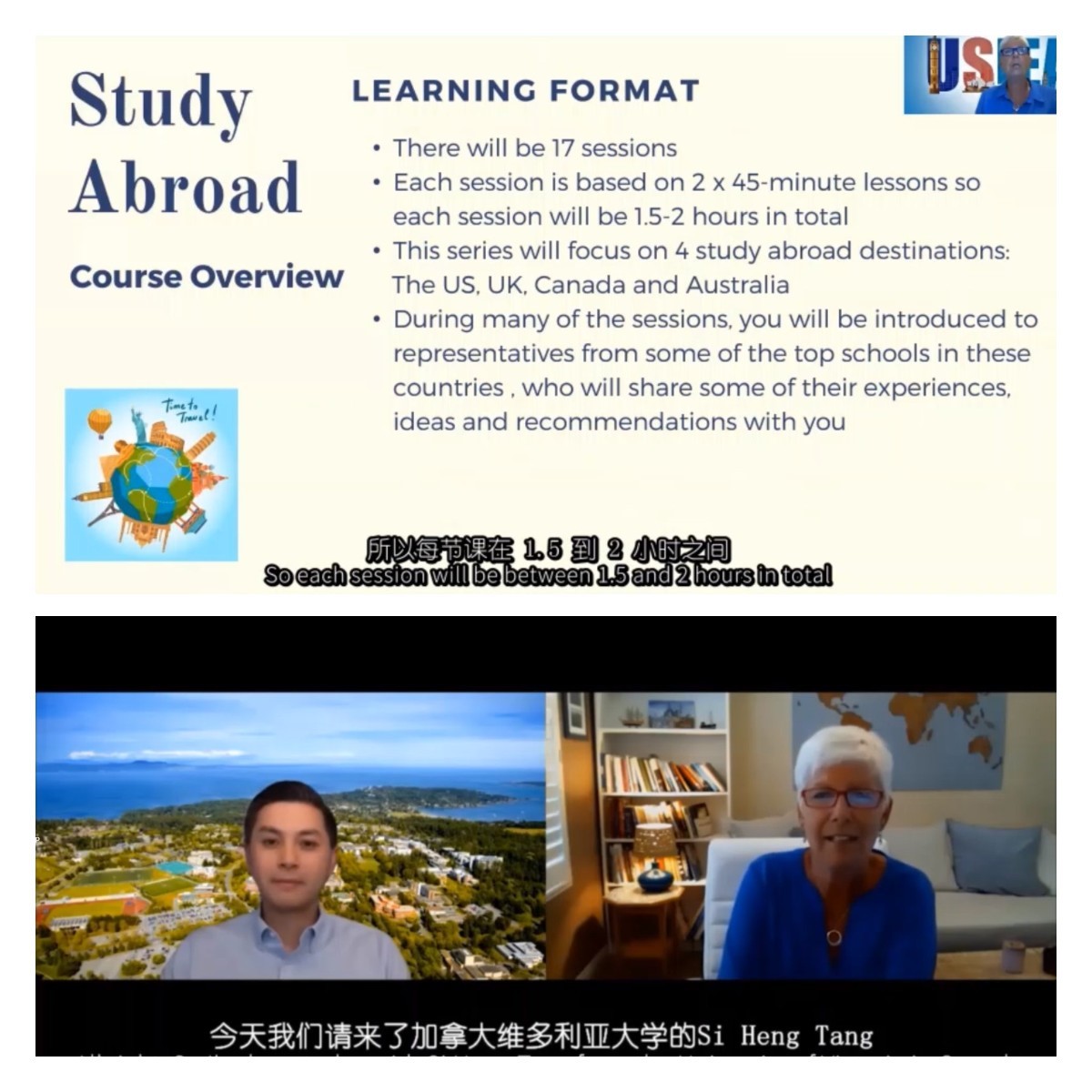 In the post pandemic era, how to adopt effective international communication strategies, actively adapt to the "new normal" by using internet technology and platform, and help students establish a new international communication and learning model are the problems that our school keeps thinking about in the internationalization construction. The COVID-19 poses great challenges to the internationalization of higher education, but on the other hand brings new opportunities for improving and upgrading the traditional mode of international cooperation among universities. The course of "international education and cross-cultural communication" is an attempt under this opportunity. It is also an innovative practice and exploration to expand students' international vision and develop their awareness of international communication.
"International Education and Cross-Culture Communication" is developed and taught by USIEA. Based on the theory of cross-cultural communication and comparative education, and starting from the significance and value of overseas exchange, the course provides students with knowledge of higher education system of major overseas study destinations, relevant knowledge and skills needed while planning for studying abroad, etc. The project leaders from world-class universities are also invited to share their experience and suggestions on overseas studying. This recorded course has 17 parts and 70% of which are instructed in English. The first course was started in the fall semester of 2020, with 43 students taking it.