First Prize in the Regionals of Second National Financial Intelligence Competition
Author:Li Yujie
Translator:Ma Peipei
Source:Office of Student Affairs
Reviewer:
View:
Updated:2021.11.14
Font Size:T T T
On 12th November, the regionals of the Second National Financial Intelligence Competition in Higher Institutions (Financial Big Data Competition) in Gansu and Qinghai Provinces which was guided by Higher Financial & Economic Education Branch of China Higher Education Association and China Business Accounting Institute and organized by Lanzhou University of Finance and Economics ended. Both of LUSM undergraduate and graduate teams instructed by associate professor Jia Mingqi and Jin Guanghui won the first prizes.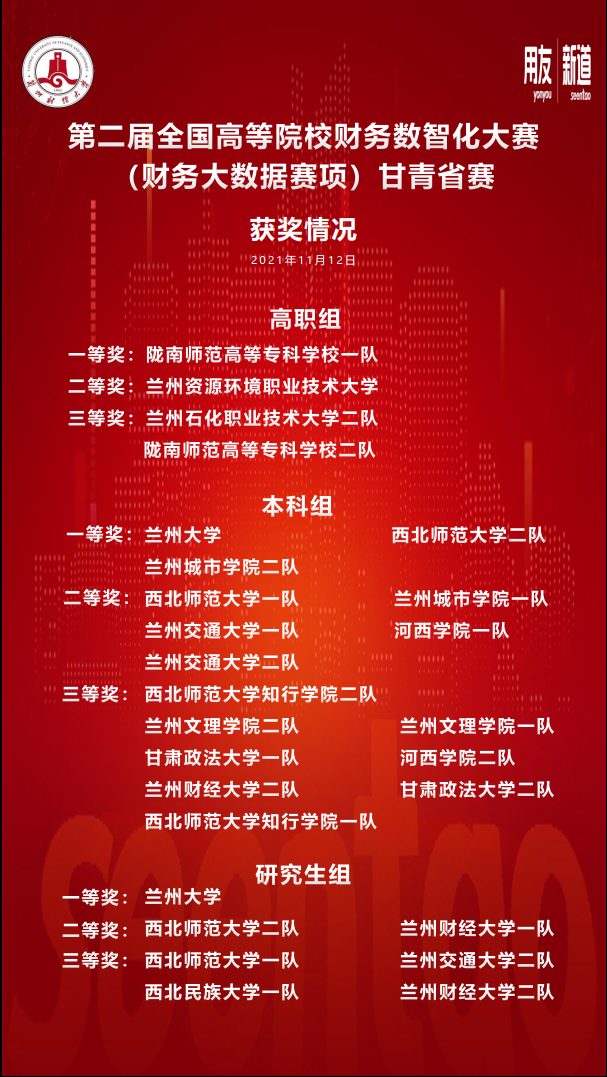 The eventcomplied with the new trend of development of China's digital economy, followed the new steps of digital transformation of industry; the topics focused on intelligent computing, financial analysis cloud and integrated with financial and economic digitization practices. The content was consisted of theory and practice and required students to be familiar with big data skills such as web crawler, visual analysis, data mining in digital business environment, to show their digital quality and ability of using new technologies to solve financial problems, in order to test students' knowledge foundation, digital application, comprehensive practice ability, communication and cooperation consciousness as well as business writing and presentation skills. The result was made up of 30% theory and 70% practical skills.  

LUSM graduate team composed of Huang Xiuling, He Jing, Luo Yixuan and Hu Yimin of class of 2021 in master of professional accounting and undergraduate team formed by 4 students of class of 2019: Li Yujie majoring in ACCA, Chen Ru and Li Mengyang in accounting and Lin Weijun in marketing, under the guidance of two faculty, displayed calmness, great teamwork, and impressed the judges with rich knowledge reserve, skilled practice and confident illustration and won the first prizes.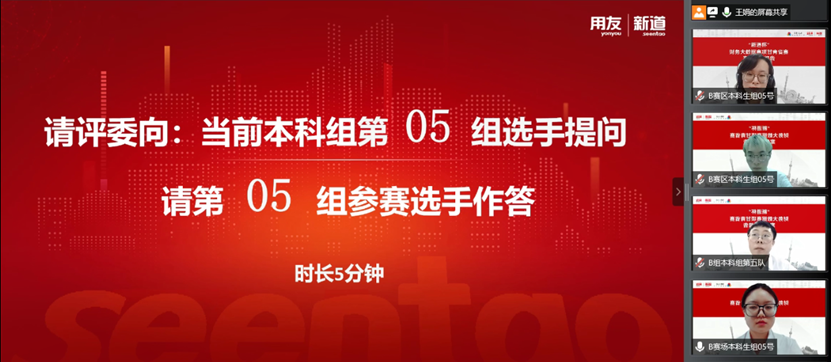 The students attributed their achievements to the patient instructions of the faculty, support and cooperative efforts from team members and the dynamic academic environment and training provided by the school. The result has increased students' confidence and they look forward to the upcoming national competitions. LUSM will continue to organize more teams to participate in such events and promote students' quality through competitions.