Lanzhou University is the national key comprehensive university directly under the State Ministry of Education, primarily supported by national "985 Project" and "211 Project".
Management discipline in Lanzhou University, as long-standing and well-established, can be dated back to 1939, when a Banking and Accounting Training Class was set up. In February of 2004, School of Management was founded, featuring the only comprehensive school of management under the comprehensive "985 Project" universities. The School provides the following programs.
Based on these programs, the School has established 7 institutes and 5 research centers, according to the principles of being comprehensive, crossing, flexible and open. All faculties and graduated students join in the research institutes as to their research orientations.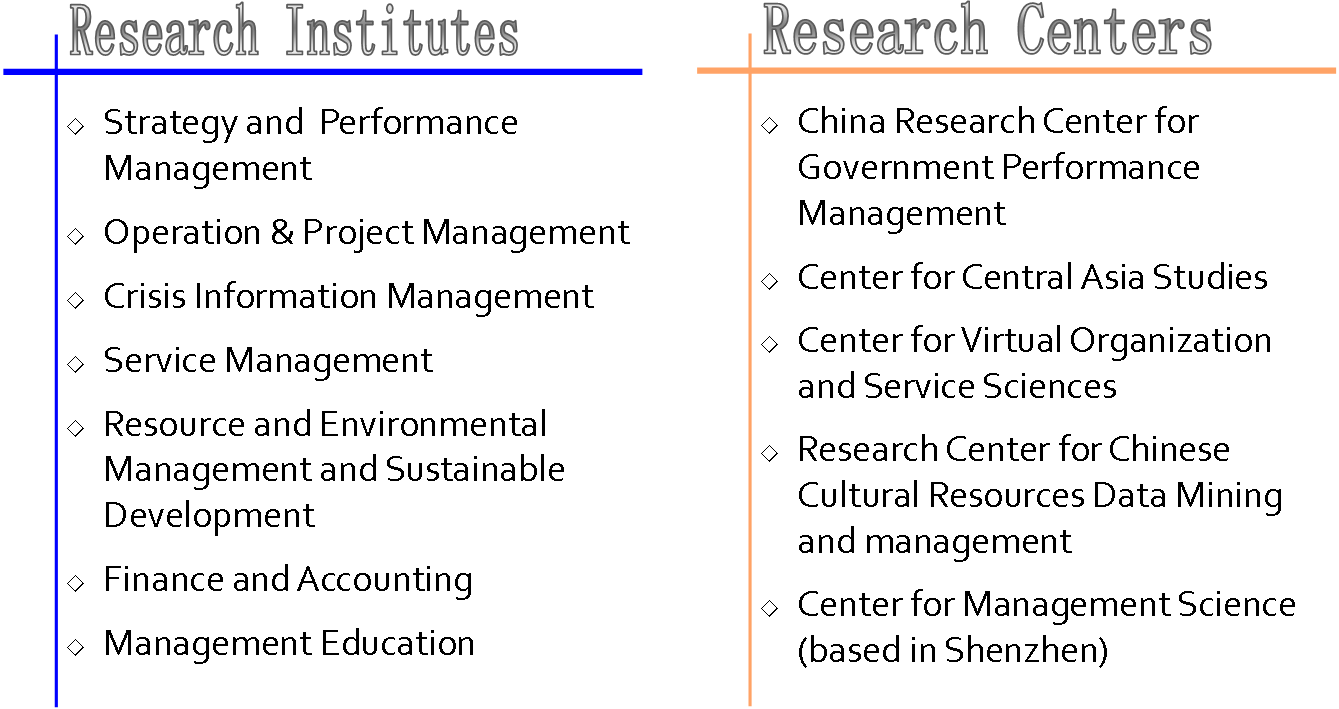 Till now, the School enjoys 100 full-time faculties, including 21 professors, 46 associate professors, and 33 lecturers. Besides, more than 70 renowned management scientists, economists, entrepreneurs and senior government officials from home and abroad are served as adjunct professors.
The School has gained remarkable achievements by actively promote and implement its strategy to be international. Till now, it has built cooperative partnership with more than 36 foreign and overseas institutions, including Mark O. Hatfield School of Government of Portland State University (USA), Leipzig Graduate School of Management (Germany), Rotterdam School of Management of Erasmus University (Netherlands), Telecom Ecole de Management (France), Copenhagen Business School (Denmark), Business School of University of Wolverhampton (UK), and so on, involving comprehensive cooperation in student exchange program, Joint training for Doctoral and Master Degree (include MBA), faculty visits, joint scientific research.
In 2014, the MBA program was accreditated by AMBA, honored as the 22nd university of mainland China and the 1st university of the five Northwestern provinces which is accreditated by AMBA.
The School always bears the mission of Lanzhou University in mind, i.e., taking advantage of Western China, building itself as a top University. By adhering and implementing the three strategies to develop the School with capable talents, international perspectives, and the School Culture, the School right now is striding towards its goal to be a highly open, research oriented, internationally renowned and first-class comprehensive School of Management.
Please click here to view the School video.
Contact us
Add.: No. 222 South Tianshui Rd., Lanzhou City, 730000, Gansu, China
Tel/Fax: 0931-8910402
Website: http://ms.lzu.edu.cn
(Update in Nov. 2016)