LUSM Team Won the Second Prize in the 7th China Management Case Competition
Author:Fangfang Zhu, Lingling Zhang
Translator:Peipei Ma
Source:MBA/MPA Education Center
Reviewer:Wang Xuejun
View:
Updated:2019.09.23
Font Size:T T T
On September 21, the 7th China Management Case Competition 2019 was held in Xiamen University. LUSM team won the second prize, which is the best result LUSM students have achieved since attended the event. Meanwhile, Professor Xudong Jia and Liang Lei were honored "Best Instructor"; MBA student Mingjun Ma won the Viewers Choice Award and Lanzhou University won the Best Region Award.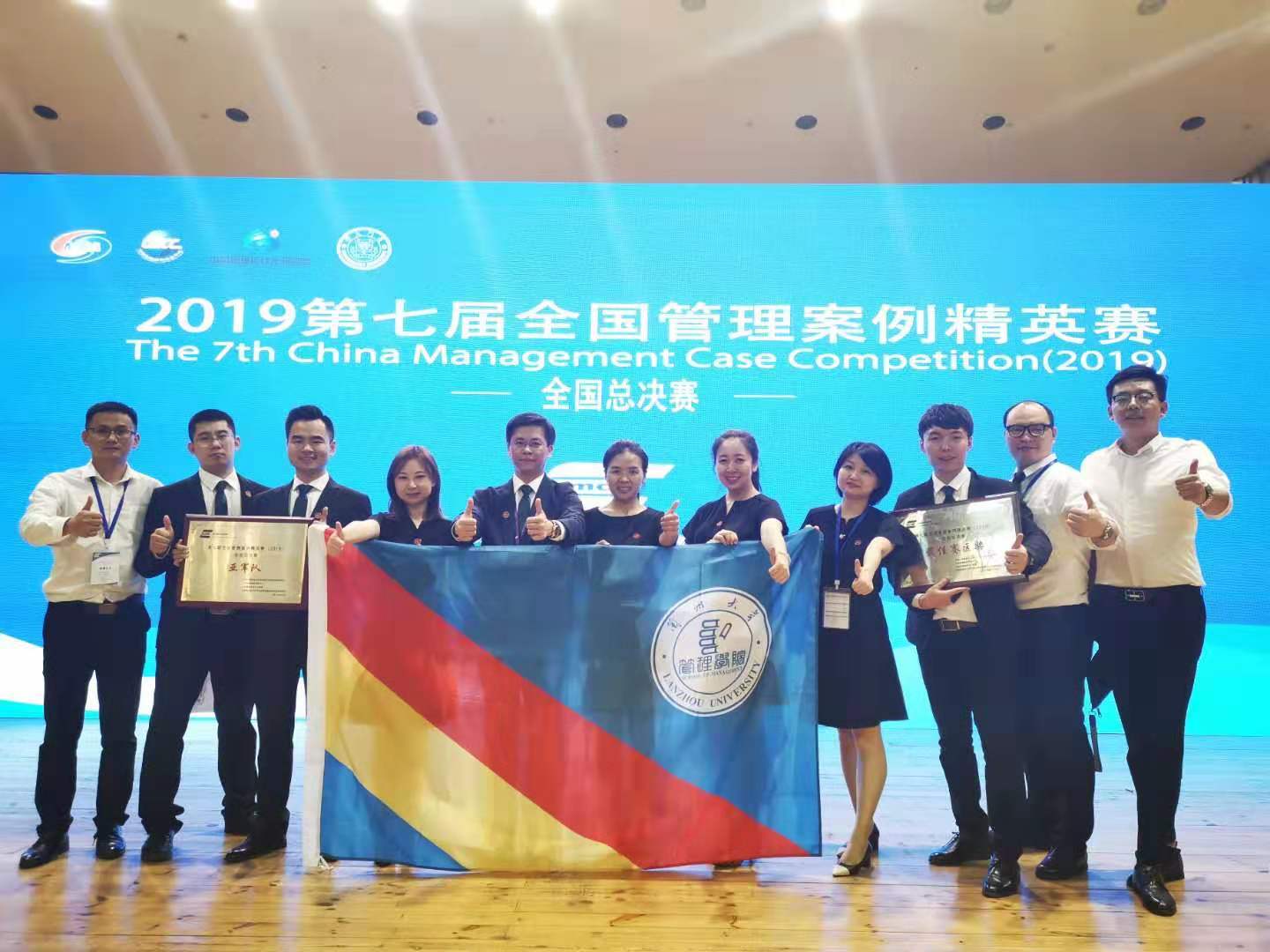 The China Management Case Competition is co-sponsored by China National MBA Education Supervisory Committee, China Management Case-sharing Center, China Management Case Center Alliance and Management Case Study Committee of the Chinese Society for Management Modernization. It aims at first, improving the analytical and decision-making ability of MBA students through analyzing and discussions of social and economic hot issues and simulation of real business wars, and second, promoting MBA education in China, testing case teaching results, and strengthening exchanges and cooperation among business schools.
The competition has been held every year since 2013. It starts in March and lasts for half a year. It is divided into three sections: university level breakthrough, region qualifying round and national finals. This year, 2000 teams from 110 institutions has participated in the event. After an intensive selection process, only 24 have advanced to the national finals.