LUSM Promotes its Process of AACSB Accreditation
Author:Wu Rui
Translator:Wu Rui
Source:International Accreditation Office
Reviewer:Zhao Yanhai
View:
Updated:2020.12.25
Font Size:T T T
Recently, LUSM's 1st progress report, which demonstrated the School's phased progress and substantial results achieved in all aspects, was officially accepted, and was highly praised by the Initial Accreditation Committee (IAC) of AACSB. Taking "influence, comprehensiveness and visibility" as its main target, the report integrates the development characteristics of the school and the innovation and practice during the COVID-19 Crisis.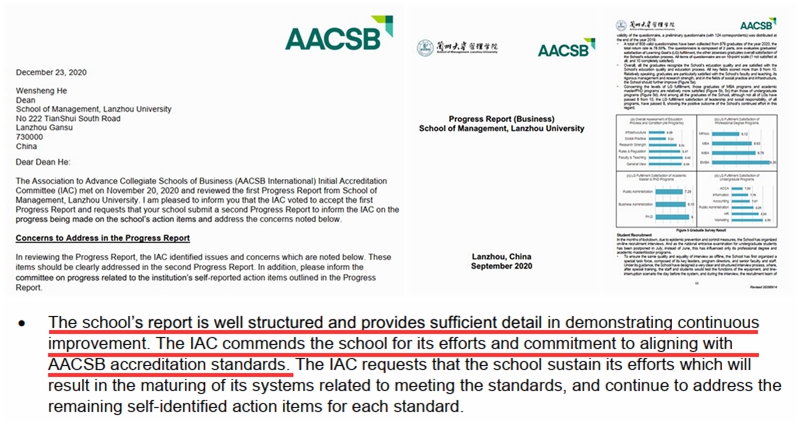 IAC highly apprised the school's report
Since initiated international accreditation, holding the guideline of "promote the development by the accreditation" and "continuous improvement", abiding by the principles of efficiency, progression and target achieving, LUSM has embedded accreditation in its disciplinary development; talent cultivation, scientific research, faculty recruitment and social service, aiming to achieve its all-round improvement through internationally alignment.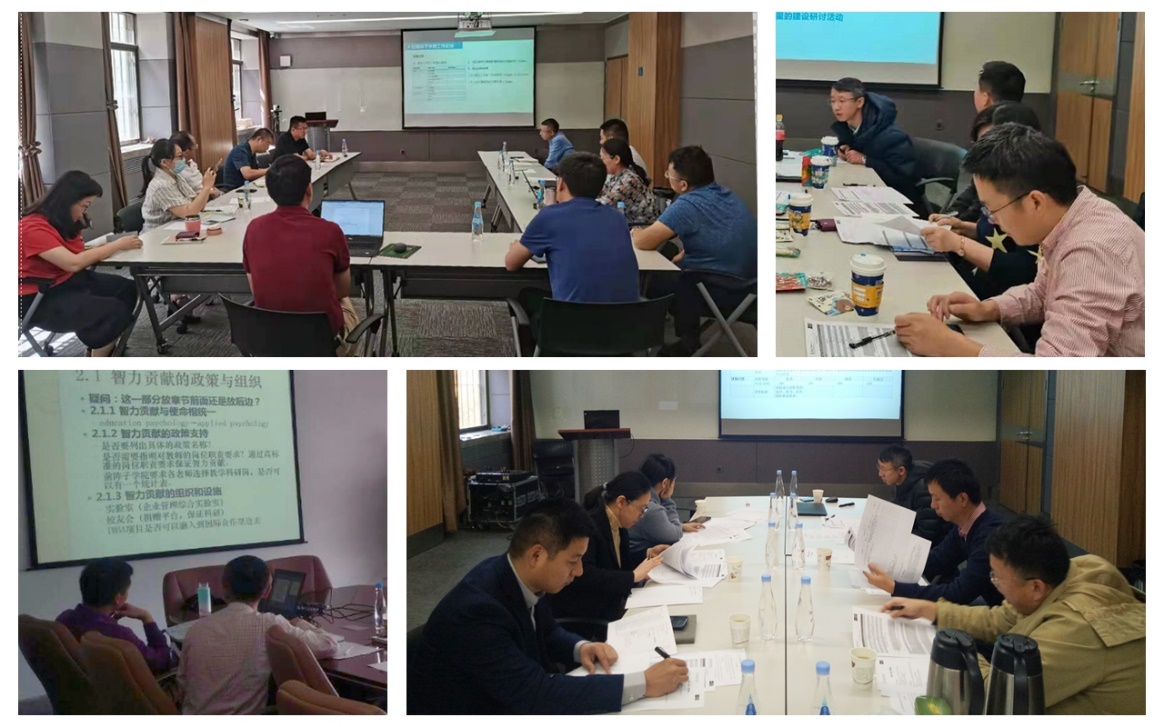 Faculty engagement
In accordance with the process and requirements of AACSB, the School regularly organizes workshops, formulates the work plan and organization regulations, and improves the evaluation template for AOL. What's more, the School deepens its quality training and promotes accreditation consensus through diversified ways such as questionnaire surveys and online posts. During the COVID-19 crisis, the School actively cooperated with the online initiatives of accreditation organizations and participated in exchanges and seminars. At the same time, it took the initiative to go deep into students and benchmarking international, with completed this year's PRME Information Sharing Progress Report and Report on LUSM's Quality of Talent Cultivation.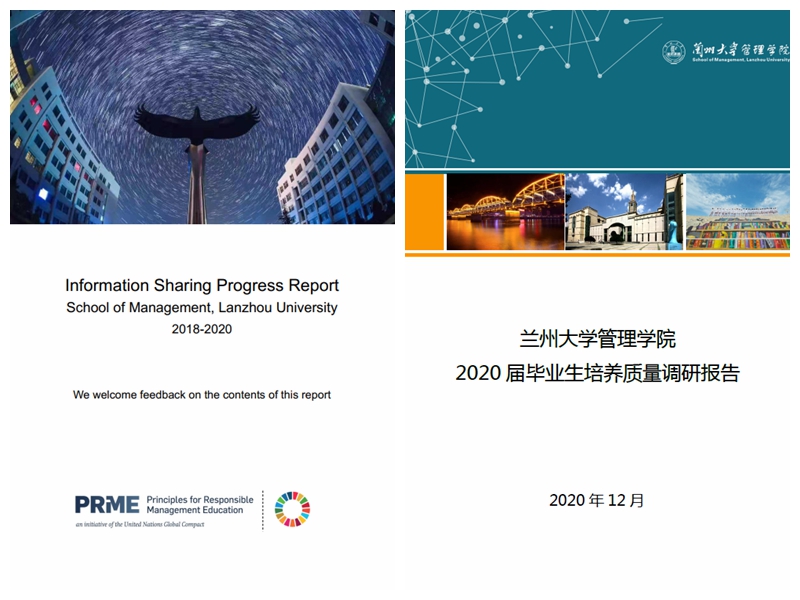 Reports on the School's progress
The official acceptance of LUSM's 1st progress report indicates the School's cultivation target of "to develop leaders with global perspective, local commitment and social responsibility for western China and beyond" and its practice of responsible management education have been internationally recognized. Meanwhile, it boosts the School's AACSB accreditation process into the next phase. Through system construction, workshop organizing and accreditation publicity, LUSM will continually accelerate the work of AOL and mechanism construction, so as to get well prepared for the 2nd progress report and the on-site visit, which will push the School to transform from good to excellent.