Great Results Achieved in International Negotiation Contest for College Students
Author:Weng Hongtao,Xu Jing
Translator:Ma Peipei
Source:Undergraduate Education Office
Reviewer:Zhao Yanhai
View:
Updated:2021.11.15
Font Size:T T T
On November 12th, the 2021 International Negotiation Contest for College Students(INCCS)came at the end. LUSM undergraduate team won one first prize, five second prizes and three "Excellent Negotiator" titles, meanwhile, LZU was honored with Outstanding Organization. The 2021 INCCS was organized by Communication and Negotiation Committee of China Industrial Technology Society of Economic Management Colleges (CNCC), co-organized by School of Business Administration, Jiangxi University of Finance and Economics, and with The Association for Business Communication (ABC), The Negotiation Challenge (TNC), Korean Association of Negotiation Studies (KANS) and Australia China Culture Foundation as partners. The judges included Remigiusz Smolinski, professor at HHL Leipzig Graduate School of Management and founder of The Negotiation Center, Marcel Robles, professor at Eastern Kentucky University and former president of International Association for Business Communication, Jennifer (Jennie) Grau, former president of International Listening Association, and Sheryl-Anne (S-A) Welch, professor at University of Wisconsin–Whitewater. 24 teams from China's Central South University, Nanjing University of Aeronautics and Astronautics, Capital University of Economics and Business, Shanghai University of International Business and Economics participated in the event.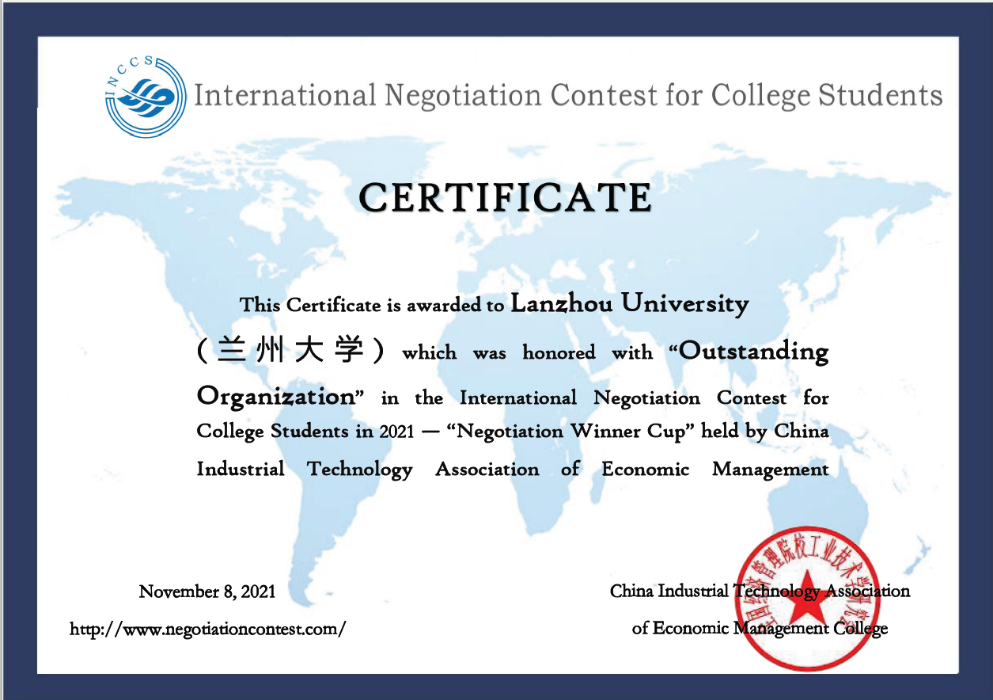 Behind the fantastic performance in the competition was the hard work of the instructor Wen Hongtao and students. The pandemic disrupted the prepared pre-competition training and all the stimulations and discussions had to shift online. With the facilitating from the school and relevant departments, Mr. Wen and students overcame all the inconvenience and difficulties and went all out to prepare for the competition.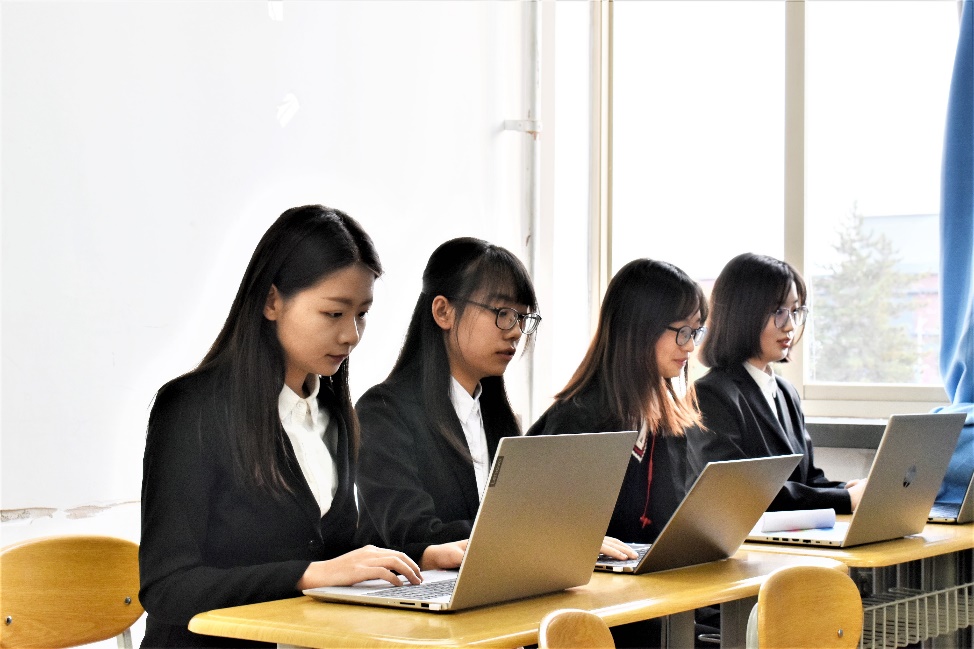 Since 2019, under the strategy of internationalization, the school invited New Oriental to provide IELTS training for undergraduate students with subsidies in order to improve their English ability, promote international exchange and achieve the goal of cultivating international undergraduate talents. The excellent performance of the students in this English business negotiation competition fully demonstrated the solid professional knowledge and good comprehensive quality of the students. The school will continue to improve the organization and cultivation mechanism of professional competitions, continue to increase investment, promote learning through competitions, and truly improve students' comprehensive practical ability.