China's Most influential MBA for 14 Consecutive Years
Author:Zhang Lingling
Translator:Ma Peipei
Source:Professinional Educational Center
Reviewer:Liu Yajun, Zhao Yanhai
View:
Updated:2022.09.23
Font Size:T T T
On 22nd September, the 2022 Asia Brand Summit was held in Shanghai with the theme of "How Do Asian Brands Rise in Global Economic Turmoil". Professor John Deighton from Harvard Business School, Professor Jean Claude Larreche from INSEAD, Professor Steve Woolgar from Oxford University were invited to speak on the event. LUSM delegation, led by Dean He Wensheng attended the summit.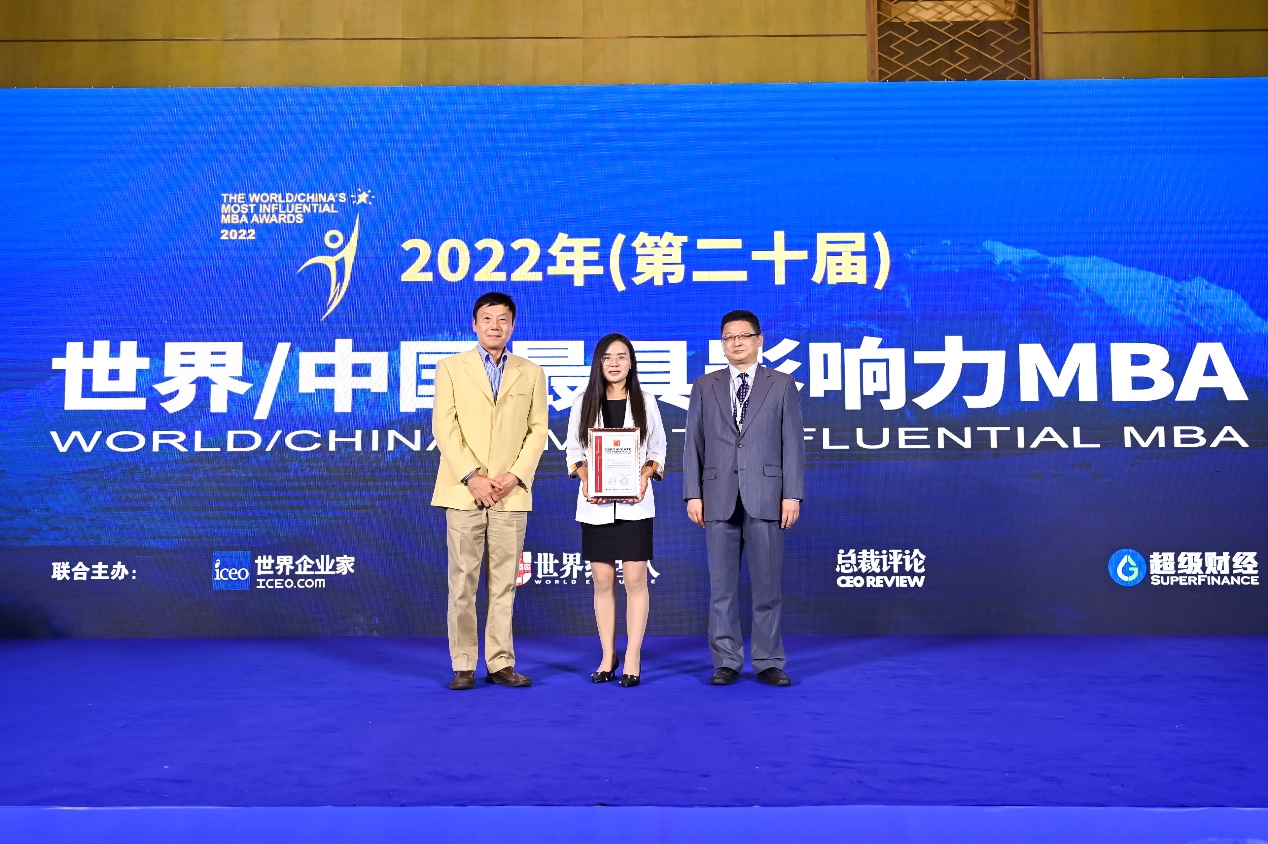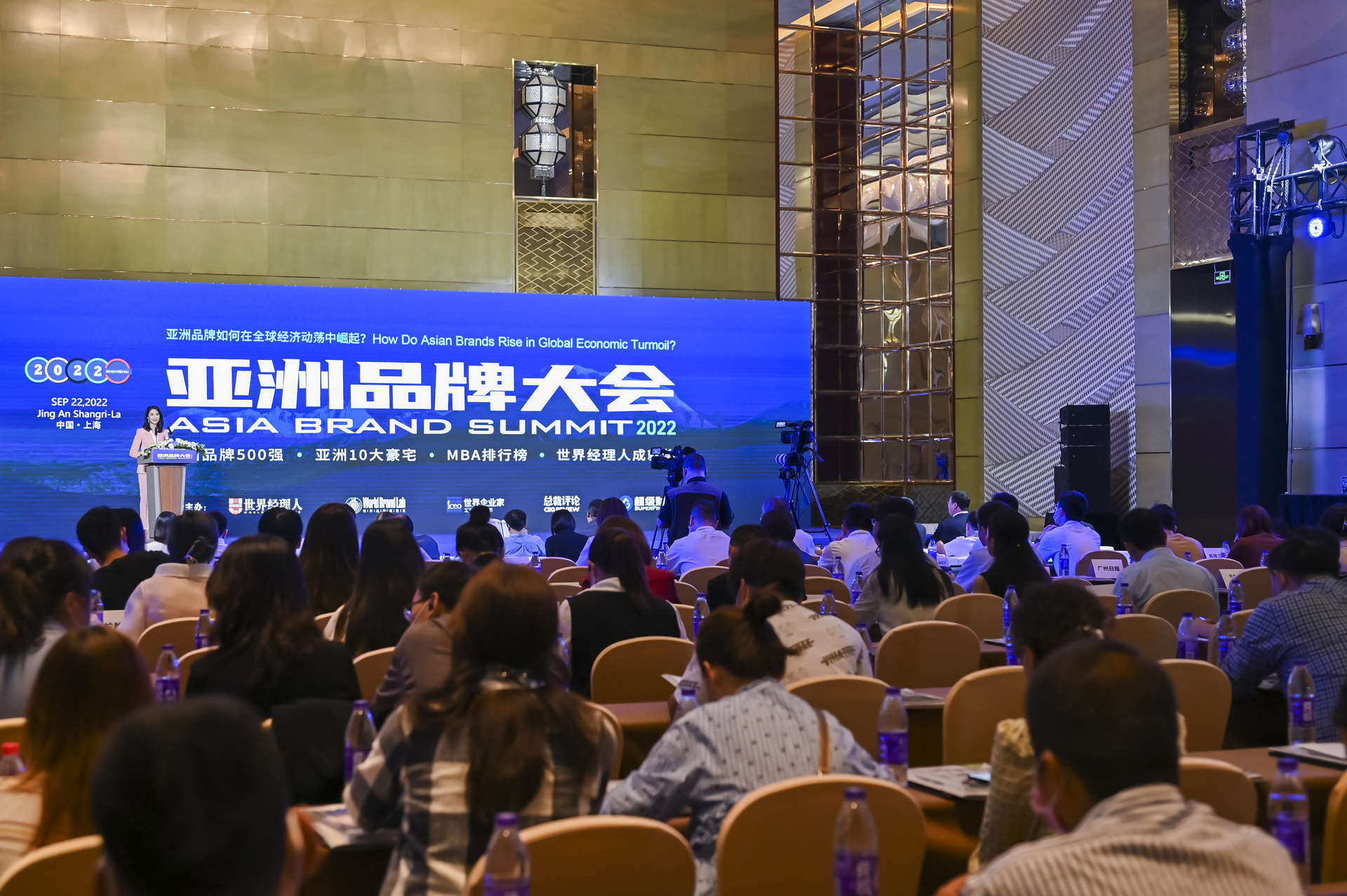 During the period, the list of 2022 World/China's Most influential MBA, compiled by iceo.com and World Executive Weekly was released. LUSM ranked 8th in China and has been on the top 10 list for 14 consecutive years. The school also rated No. 22 in Asia and won the China's Most Social Responsibility MBA Award 2022.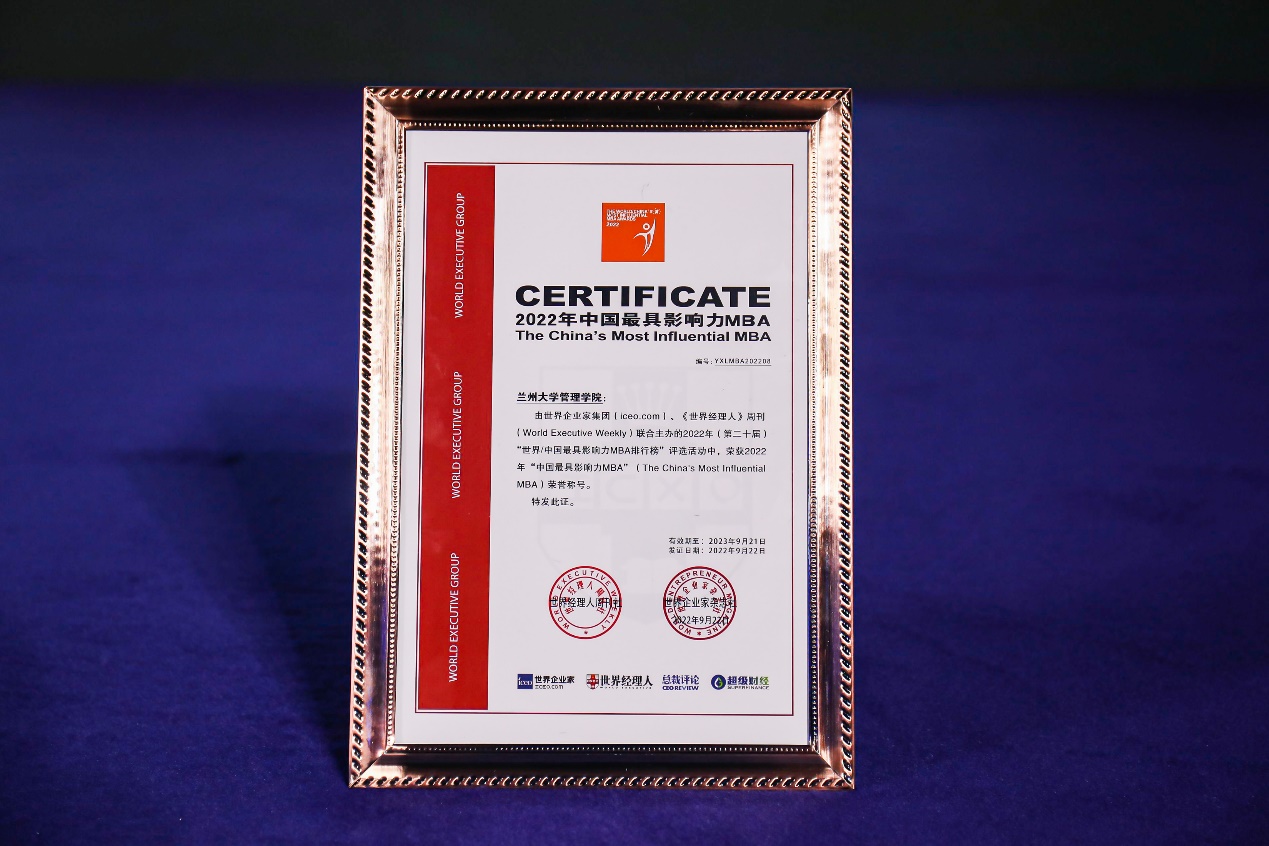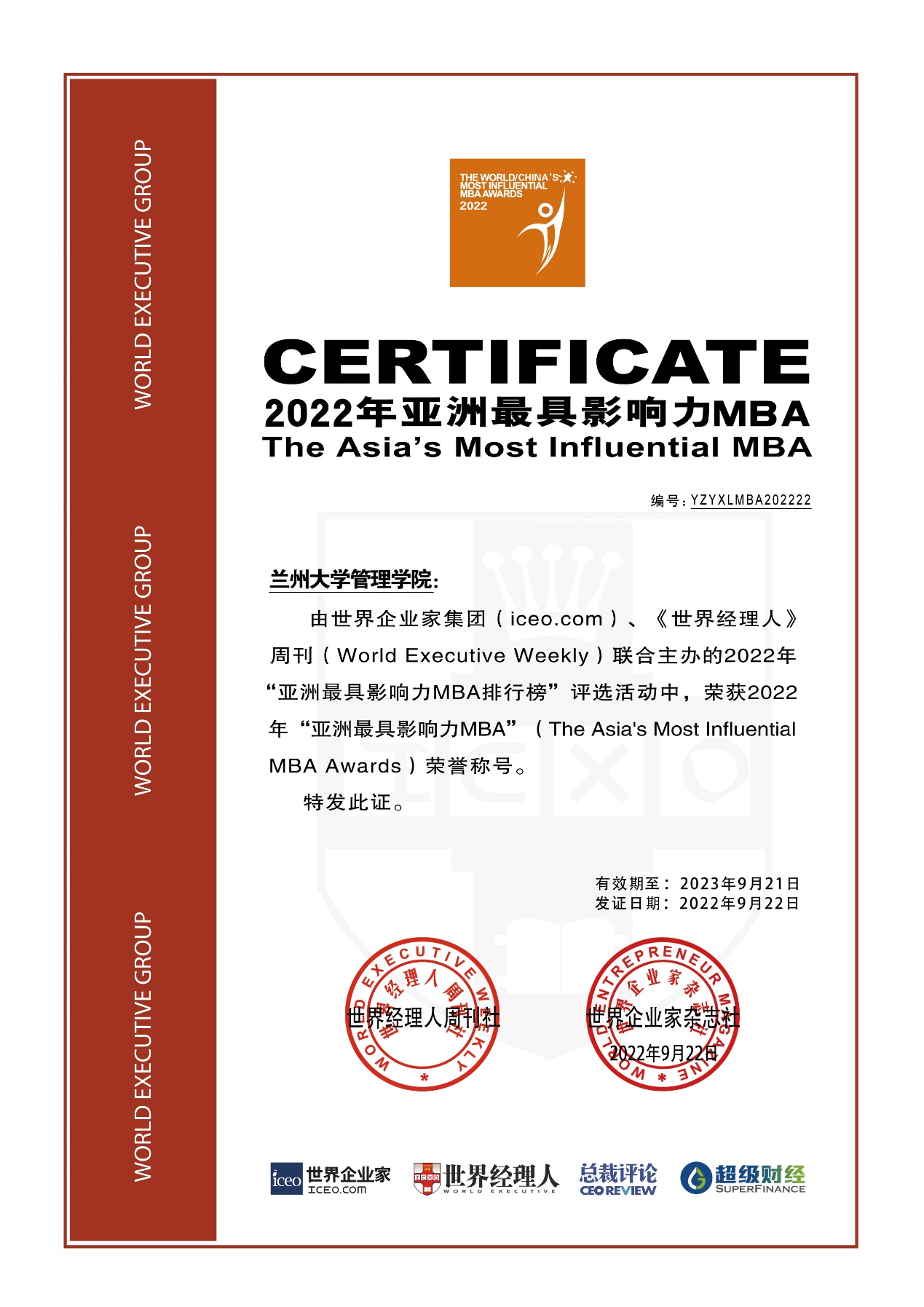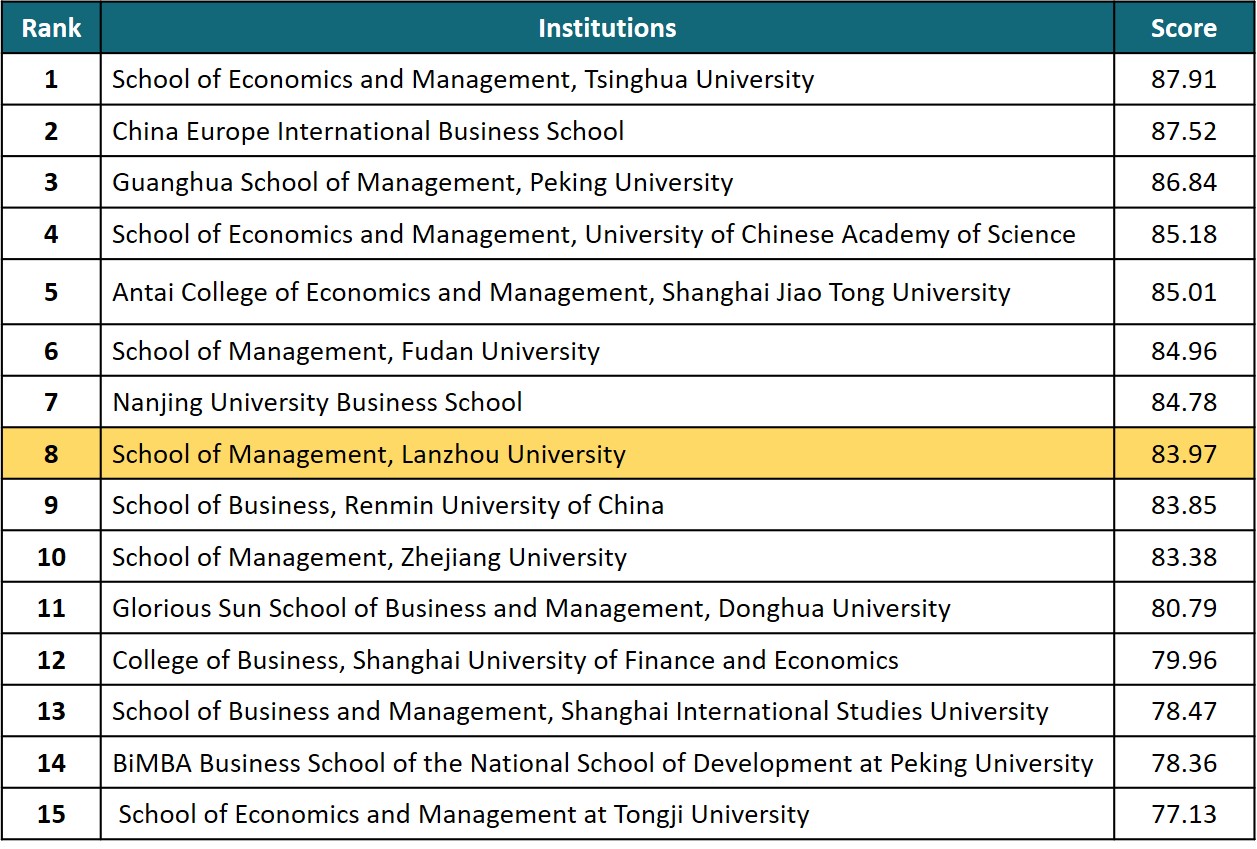 The selection of the most influential MBA rankings deeply interprets the latest development trends of world-renowned MBA programs and the influence of Chinese MBA programs in the minds of professional managers, enterprises and students, and provides effective and objective information guidance. The MBA program of Lanzhou University was approved by MOE in 1997. Rooted in the century-old university, it has grown rapidly with the innovation and development of LUSM. After 25 years of construction and development, LZU MBA has gradually become an influential brand with distinctive advantages. In 2014, the school was accredited by AMBA, becoming the 22nd school in mainland China and the first in Northwest China to be accredited.
Live in the present and facing the future, LUSM will continue to enhance its influence and strive to turn a new page. In MBA education, the School of Management of Lanzhou University always puts leadership and social responsibility education in a prominent position, takes responsibility education as the first class, runs professionalism, moral cultivation and social responsibility education through the whole process of professional degree education, attaches importance to the cultivation of quality and spiritual characteristics, adheres to "curriculum learning, problem research and student self-management", inherits history and culture The combination of basic knowledge learning and innovation and entrepreneurship ability training, classroom learning and enterprise practice, with more advanced, more innovative and more open attitude and action, comprehensively improve the quality of MBA education, and cultivate more high-level comprehensive management talents that meet the needs of national and regional economic and social development.