LUSM Delegates Attended the 7th International Conference on Local Government
Author:Bai Yiran, Yan Xuefei, Ma Xiang
Translator:Yan Xuefei
Source:China Research Center for Government Performance Management, International Cooperation Office
Reviewer:Zhao Yanhai
View:
Updated:2022.11.21
Font Size:T T T
The 7th International Conference on Local Government (ICLG2022) was successfully held in Phuket, Thailand, from November 18 to 19, in a hybrid mode of "online + onsite", hosted by College of Local Administration, Khon Kaen University (COLA) and co-sponsored the online session by LUSM and LZU China Research Center for Government Performance Management.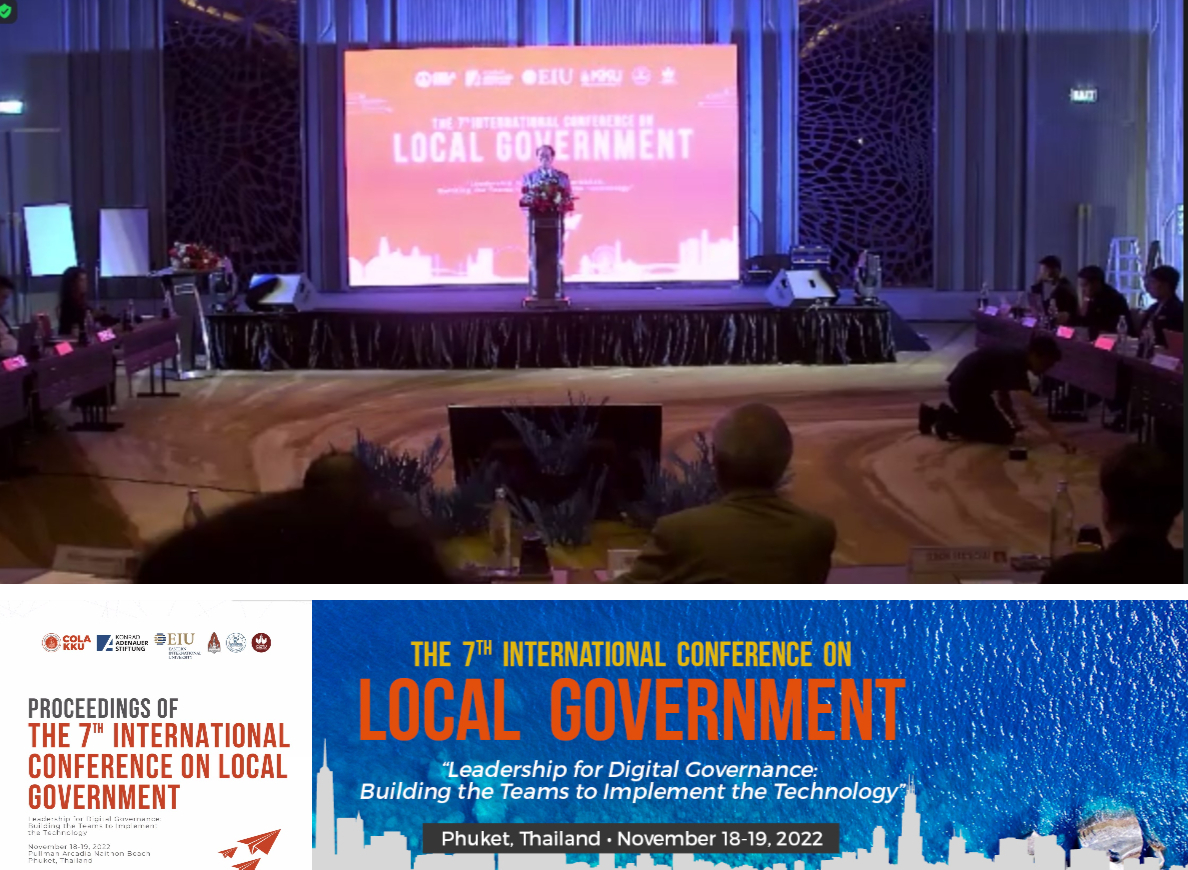 With the theme of "Leadership for Digital Governance: Building the Teams to Implement the Technology", ICLG2022 aims to share the research outputs and practical experiences with researchers and practitioners in digital governance research and management fields, to discuss the research topics related to digital governance and local government governance. Invited by the conference, LUSM and the Center organized a panel entitled "Digital Governance: From the Perspective of PV-GPG".
During the opening ceremony, Dean Peerasit Kamnuansilpa delivered a welcome speech on behalf of the organizers. He pointed out the COLA have been training public service leaders in digital transformation for several years, alongside the research work on other innovations in local government. In the context of the global pandemic over the past years, digital transformation has been accelerated in governance practice. It is particularly important for government leaders and the teams to use these digital technologies effectively and appropriately. He hoped that all participants could use this two-day conference for productive conversations that lead to concrete results. In addition, representatives for Khon Kaen University, Konrad Adenauer Stiftung Office in Thailand, Eastern International University also addressed the opening ceremony. Associate Dean Zhao Yanhai, as LUSM representative, attended the opening ceremony and received the certificate for online sponsor from the organizing committee.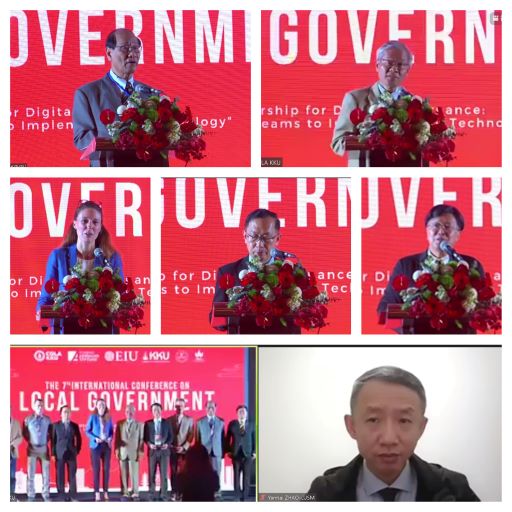 ICLG2022 was held for 2 days, with 12 panels. There are 5 working papers in the panel organized by LUSM, which is chaired by Dr. Zhang Hong from Dalian University of Technology.
Prof. Bao Guoxian and his doctoral candidate Bai Yiran presented the paper entitled "Bureaucratic Renewal? The Strategy Border of AI in the Public Sector"; Dr. Zhang Hong and her postgraduate student Wang Tong presented their research on "High-Quality Public Service System: Dual Evolution of Theory and Policy"; Assoc. Prof. Bao Haixu and his postgraduate student Tao Ronggen presented the paper entitled "From Digital Management to Digital Governance: Theory, Practice and Reflection"; Assoc. Prof. Li Yinan's paper is about "The Sustainability Paradox of Government-Led Market Innovation: Under the Analytical Framework of PV-GPG"; and Dr. Mao Xuewen presented her research on "From Local Government Response to Central Government Promotion: The Solution to the "Digital Divide" for the Elderly - Based on a 'Two-Stage Multiple Streams' Framework".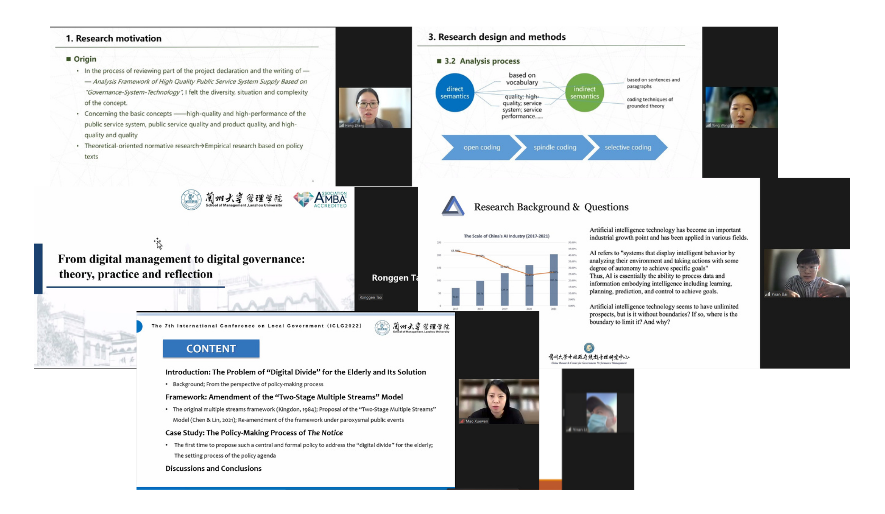 ICLG is a series of conference initiated and hosted by Khon Kaen University in 2010 and has been successfully held for six times, aiming to providing innovative knowledge systems and practical experiences in promoting local governance and development. The ICLG2022 is another international academic conference in field of public management participated by LUSM's performance management as a panel, after the annual conference of ASPA. It could further promote the internationalization of PV-GPG theory, help to make the voice of LZU known to the international academic society, and better tell the Chinese story of government performance management to the world.