LUSM Attended 2023 AACSB Global Annual Meeting
Author:Bao Haixu, Wu Rui
Translator:Yin Yanqing
Source:International Cooperation & Accreditation Office
Reviewer:Zhao Yanhai
View:
Updated:2023.05.08
Font Size:T T T
From April 23 to 26, at the invitation of AACSB, He Wensheng, Dean of LUSM, Prof. Liu Wumei and Prof. Bao Haixu attended 2023 AACSB Global Annual Meeting in the United States. They also visited partner institutions during the session.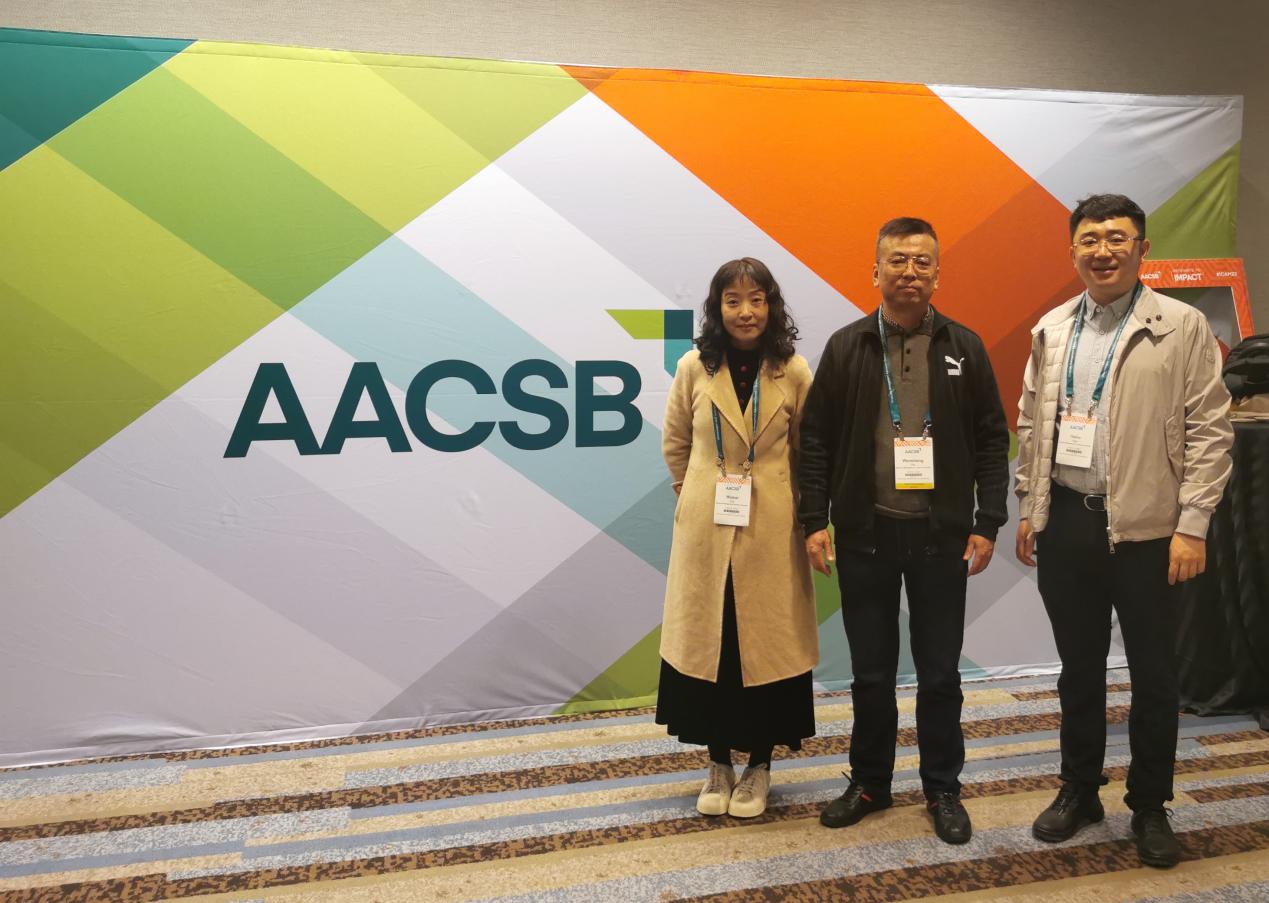 From April 23 to 25, the 2023 AACSB Global Annual Meeting was held in Chicago, USA, with the theme as "Pathways to Impact", arranged two keynote presentations, three parallel forums, special speeches and accreditation Q&A sessions, provided more than 40 hours of cutting-edge content and practice sharing. More than 1300 deans, directors, stakeholders and industry representatives from a number of business/management schools around the world attended the meeting. During the three-day session, delegates from LUSM listened to the keynote speech with the theme "Design, Bridging, and Variation of Leadership: Building an agile organization" and "Overcome the Resistance of Waitting to New Ideas", as well as the experience sharing from Cambridge Judge Business School, Yale School of Management and University of San Diego Konos Business School. They also carried in-depth discussion on topics as "Diverse Measures taken to Influence Positive Change in an Organization", "Assurance of Learning" and "Collaborative Impact".
During the session, the delegation led by He Wensheng visited the cooperative University of Illinois at Chicago on the afternoon of April 25. They met with the relevant leaders of the school's MPA program and international cooperation projects, discussed topics such as educational practices in the field of public management and student cooperation projects between the two sides, and visited LUSM's students and alumni who are studying at University of Illinois at Chicago.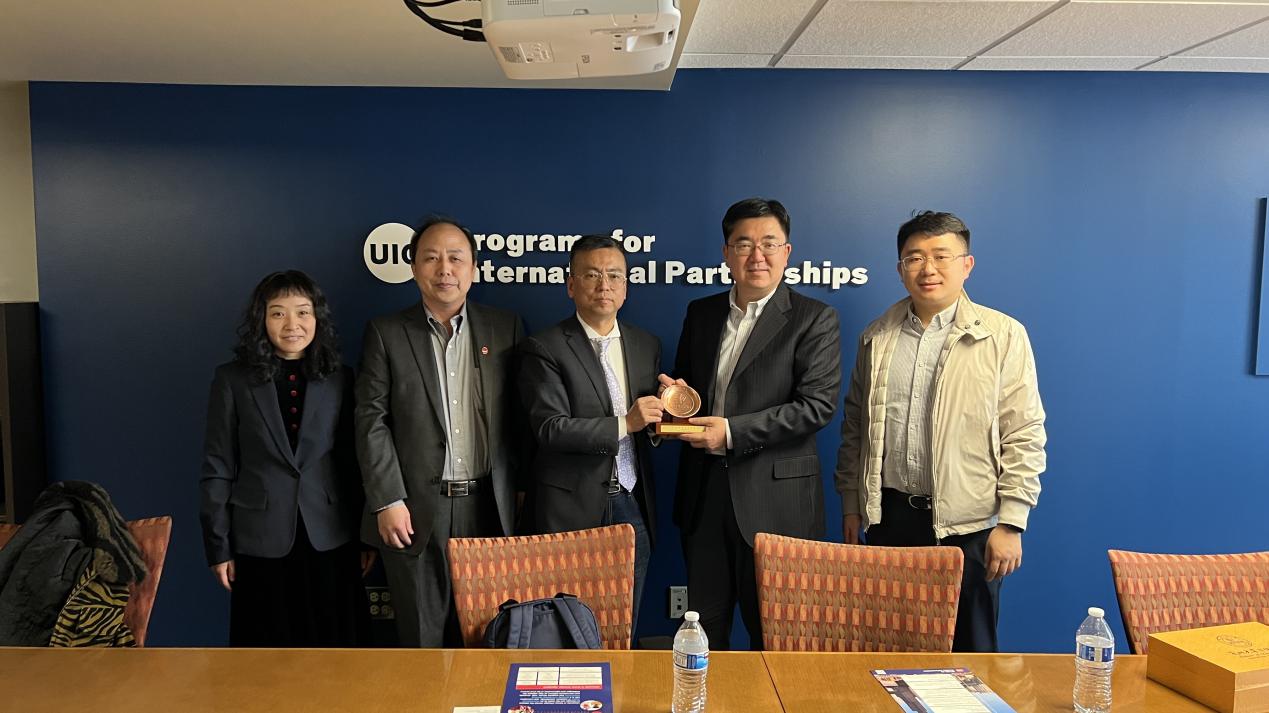 The visiting activity provides a platform for LUSM to learn about the latest standards, procedures and challenges of AACSB accreditation, learn from the best practices of global advanced business/management school, and think about cutting-edge issues in business education. It also strengthens communication among LUSM, AACSB organization, and partner institutions. LUSM will contribute to empower responsible management education, futher benchmark the advanced standard, explore opportunities and modes of cooperation between institutions, and stengthen alumni care.