LUSM and FHNW Business School Held the Online Meeting
Author:Yan Xuefei
Translator:Yan Xuefei
Source:International Cooperation & Accreditation Office
Reviewer:Zhao Yanhai
View:
Updated:2023.05.22
Font Size:T T T
In the morning of May 19, LUSM held an online meeting with School of Business, University of Applied Sciences and Arts Northwestern Switzerland (FHNW). The meeting was held during the visit of delegation led by Director Regula Allmann to Research Institute of LZU in Shenzhen, with the theme of how to deepen education cooperation in the era of digital economy. LUSM Associate Dean Zhao Yanhai, Executive Director of Research Institute of LZU in Shenzhen He Xin, Director of Training Center Li Jing, as well as relevant staffs and some alumni of professional degree programs participated in the meeting.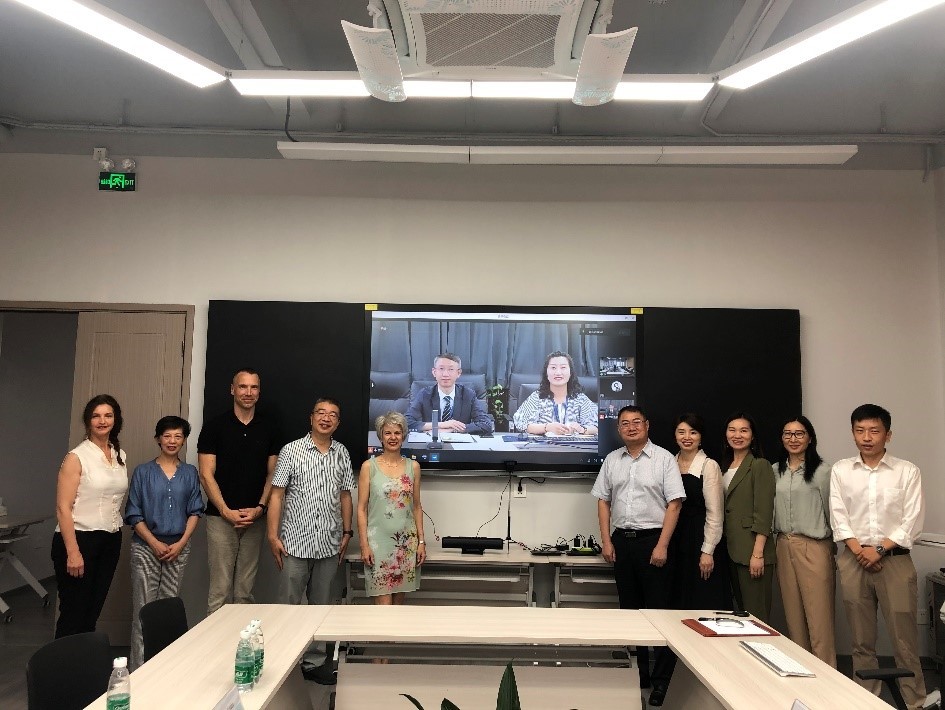 At the meeting, both sides reported their recent development and shared their work in the field of digitalization a well as next development plans. Zhao Yanhai briefly reviewed the background of cooperation with FHNW, introduced the work of talent training and program construction carried out by LUSM under the guidance of digitalization strategy, and pointed out that based on the common foundation of business accreditation, both sides are in a position to carry out closer program cooperation. Regula Allmann affirmed the results of the cooperation between the two sides in the past years and believed that the similar background of accreditation and common knowledge of digital construction would effectively promote the exchange of experience and mutual reference in degree programs and program construction in the future. On behalf of the Research Institute of LZU in Shenzhen, He Xin said that relying on this platform, the Institute could provide useful support and a foundation for the two sides to cooperate in educational programs and transform research results on the ground.
FHNW Business School is LUSM's partner institution, and the two sides have been cooperating for 12 years and have carried out practical cooperation in faculty and student exchanges, academic conferences and short-term courses, etc. The current visit by the delegation of Director Regula Allmann also include Jorg Wombacher, Program Head of BSc International Business, Zhao Yingbo, project manager of China Center, and Ruth Boni, project coordinator. This meeting will be of great importance to consolidate and promote the comprehensive cooperation between the two sides.