LUSM Set Up Internship Base in Gansu Sai Yue Da Industrial Group
Author:Lu Jing, Li Yanxia
Translator:Ma Peipei
Source:Office of Student Affairs
Reviewer:Liu Yajun, Zhao Yanhai
View:
Updated:2022.05.12
Font Size:T T T
On May 11th, LUSM delegation visited Gansu Sai Yue Da Industrial Co., Ltd and had an internship base agreement signing and plate awarding ceremony. The delegation consisted of Li Yanxia, deputy secretary of the party committee of the school, Jia Mingqi, associate professor, staff responsible for student affairs, and executive development programs (EDP) as well as administrator from alumni service and career development center. Our counterparts included Luo Cheng, presidnet of Sai Yue Da, Li Huixuan, director of the commerce department and deputy secretary general of Gansu Federation of Industry and Commerce; leaders of employment bureau and talent exchange center of Qilihe district.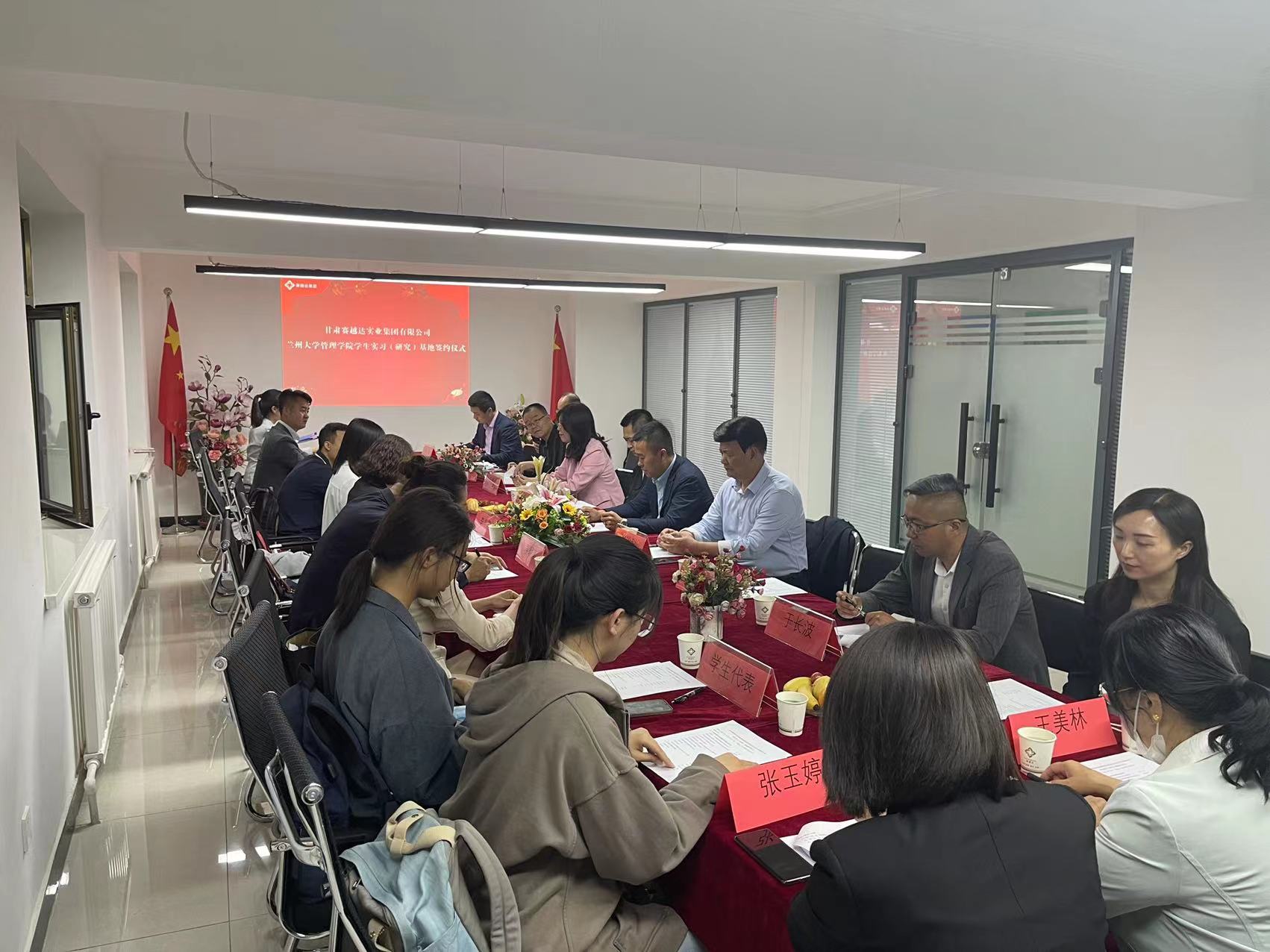 At the meeting, Mr. Luo delivered a welcome speech and introduced the basic situation of his group company which is a diversified company integrating cultural project construction, environmental protection equipment customization, tourism development, asset management and hotel project development. It has six wholly-owned subsidiaries and a joint-stock company. Ms. Li introduced LUSM and its internship bases. Hui Jianfeng, director of talent exchange center, interpreted the current employment policies of Lanzhou City and Qilihe district. Participants had in-depth exchanges on talent training, student internship and employment, innovation and entrepreneurship education, etc.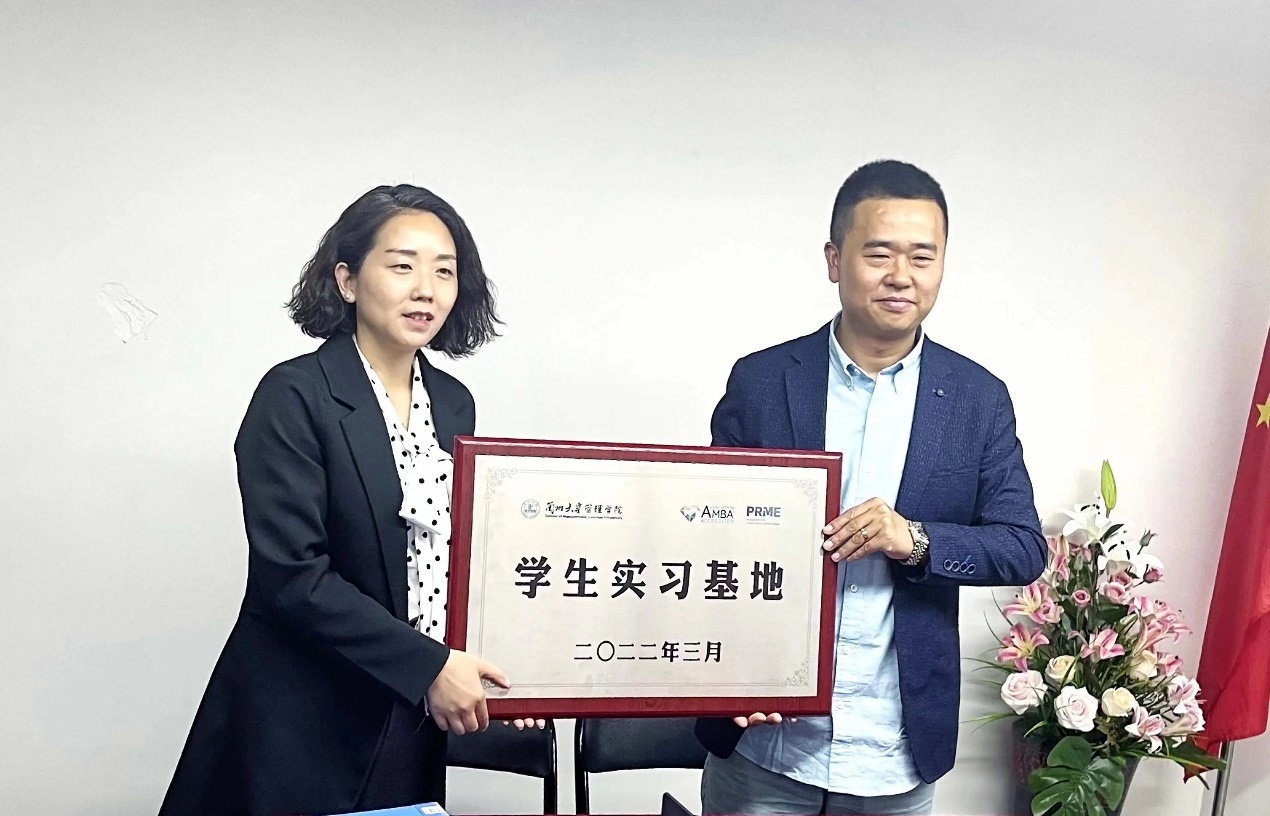 The delegation also visited the working area and the Wenyuan Culture and Art Museum built by the Sai Yue Da group.