Prof. Bao Guoxian Ranks Among 2022 China's Scholar of High Contribution List
Author:Ma Xiang
Translator:Ma Peipei
Source:China Research Center for Government Performance Management
Reviewer:Liu Yajun, Zhao Yanhai
View:
Updated:2022.05.12
Font Size:T T T
On May 11th, the 2022 China's Scholar of High Contribution List written by Airuishen Alumni Network (Cuaa.Net), an authoritative third-party university evaluation and advisory body in China, was published by Science Press. Professor Bao Guoxian, the honorary dean of LUSM and director of China Research Center for Government Performance Management is on the list.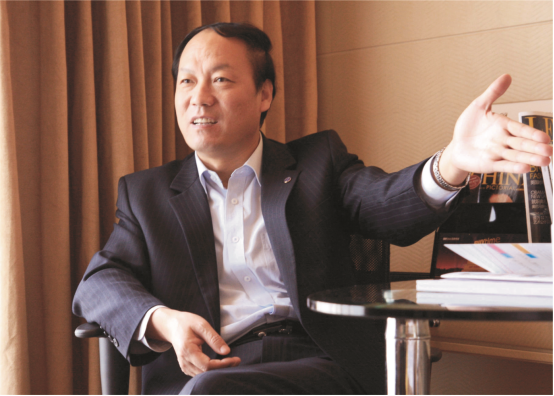 There are overall 6089 distinguished scholars from 495 universities who have been selected, including 3013 scholars from national comprehensive universities, among which, Prof. Bao Guoxian, who has won three national awards ranks 100th. He is also one of the top 100 scholars on the lists who are from Lanzhou University and the only scholar in the field of humanities and social sciences. 
The selection highlights the evaluation of the teaching level, academic research level, innovation quality and actual social contribution of the scholar. Appearing on the list of "China's high contribution scholars" from comprehensive universities, represents that the level of teaching and scientific research and social service ability of the scholar leads the way in China. 
This is the first time an organization in China has brought up the indicator of "China scholar of high contribution" which not only conform to the "National General Plan for Deepening the Reform of Educational Evaluation in The New Era" and the requirements of MOE's removing the five rigid criteria for higher education evaluation and other documents, break the unhealthy value orientation of paper-centric ranking and stressing science over literal art; but also provided an important basis for scientific, independent, objective and systematic evaluation of scholars. 
Professor Bao Guoxian and his team
Prof. Bao Guoxian, honorary dean of LUSM, director of China Research Center for Government Performance Management, MOE outstanding teacher, first group of national outstanding teacher under the "Ten Thousand Talent Program", winner of excellent teacher awarded by Baosteel Education Foundation, national advanced educator, excellent expert of Gansu Province, leading talent of Gansu Province, vice president of China Research Society for Government Performance Management, member of Decision-making Advisory Committee of People's Government of Gansu Province and leader of government efficiency and business environment unit, president of Gansu Society of Administration, deputy chief member of academic committee of Social Sciences Administration, LZU. He has won prizes and honors such as Science Research Famous Achievement Award in Higher Institutions (Humanities and Social Sciences), Gansu Excellent Achievement Award in Philosophy and Social Science,  National Teaching Achievement Award.
Over the years, Prof. Bao has focused on the research of government performance management, revolved around major national strategic needs, and build scientific research team with major key projects as the link and international and domestic academic communities as the platform. His team has proposed and developed the government performance governance theory based on public values (hereinafter referred to as "PV-GPG" theory), reconstructed the research paradigm of government performance, and formed the discipline system of government performance management. Professor David H. Rosenbloom, fellow of US National Academy of Public Administration, commented that "PV-GPG" theory has realized the organic synergy of the two central themes of contemporary public administration-administrative performance and public value". Gao Xiaoping, former executive vice president of Chinese Public Administration Society and president of China Research Society for Government Performance Management said that "PV-GPG" theory will effectively promote the development of Chinese government performance management, the innovation of government management mechanism and the development of government performance management theory.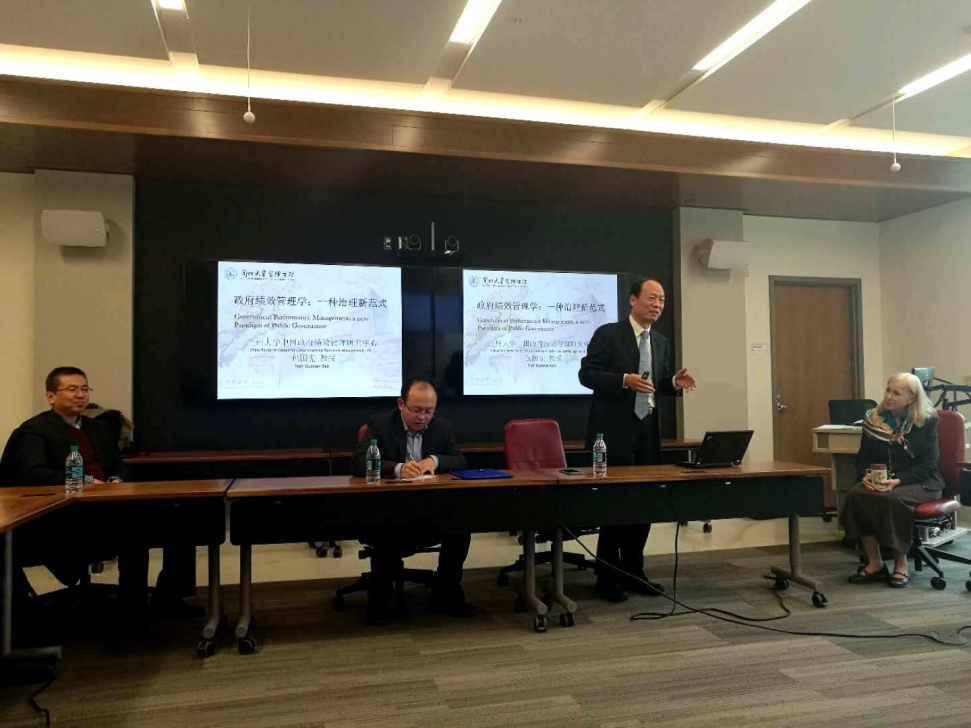 At present, Prof. Bao's team has become an important force in China's government performance management, high-grade talent training, high-level scientific research and high-quality social services. Prof. Bao Guoxian, Prof. He Wensheng and Prof. Wang Xuejun of the team were selected into the first batch of outstanding teacher, leading talent and top young talent of the national "Ten Thousand Talents Program" respectively. It has formed a high-level talent team with state-level talents as its guide and young and middle-aged teachers as its backbone, and established a whole-chain GPM talent training system of undergraduate-master- doctor-postdoctoral. Many excellent doctoral graduates have been employed by Sun Yat-sen University, Lanzhou University, Dalian University of Technology and other double first-class universities. Outstanding master's and undergraduate graduates have been accepted by Tsinghua University, Peking University, Renmin University of China, University of Edinburgh and other famous universities at home and abroad for further study. 
The team has obtained nearly 40 million grants, and had 55 projects supported on national level, including 4 major and key programs, with an average of more than 5 projects approved every year in recent years. The group has published more than 300 papers in prestigious journals at home and abroad, such as Administration & Society, CASS Journal of Political Science, Journal of Public Management, Chinese Public Administration and has won 3 national awards such as the excellent scientific research achievement award of colleges and universities of the MOE, and 29 provincial and ministerial awards including the excellent achievement award of philosophy and social sciences in Gansu Province.